Franklin, Hugh
Most widely held works about Hugh Franklin
Most widely held works by Hugh Franklin
Dark shadows
( Visual )
3 editions published between
2007
and 2012 in
English
and held by 155 WorldCat member libraries worldwide
With its alluring tales of Gothic mystery and supernatural intrigue, this television program became one of the most popular daytime series of all time. In these episodes, Victoria Winters assures Carolyn Stoddard that her loyalties lie with the Collins family, not with Burke Devlin; Victoria makes a startling discovery near the ocean; David Collins visits Burke at the Collinsport Inn and insists his father is a murderer; Burke makes an offer to Elizabeth Collins Stoddard to buy Collinwood; Roger Collins frantically searches to recover evidence that may incriminate him; annoyed with Carolyn, Joe Haskell begins to turn his affections toward Maggie Evans; David leads Victoria to the closed-off section of Collinwood, where she is stunned by the appearance of a ghost; caretaker Matthew Morgan tries to dissuade Mrs. Johnson from coming to work at Collinwood; and, in Bangor, Victoria meets lawyers Richard and Frank Garner, who she hopes will help to unlock the mysteries of her past
Dark shadows
( Visual )
2 editions published between
2007
and 2012 in
English
and held by 134 WorldCat member libraries worldwide
With its alluring tales of Gothic mystery and supernatural intrigue, this television program became one of the most popular daytime series of all time. In these episodes, when Victoria Winters searches the Old House for David Collins, she is abducted and held captive by Matthew Morgan, the Collinses' fugitive caretaker who is hiding following the death of family friend Bill Malloy. A massive search is held to find Victoria. An angry and jealous Joe Haskell fights with Burke Devlin after he catches Carolyn Stoddard, his girlfriend, with Burke in his room at the Collinsport Inn. A mysterious woman visits the diner and asks waitress Maggie Evans about the Collins family. The ghost of Josette Collins appears to Matthew and attempts to protect Victoria. Sam Evans reveals to a stunned Roger Collins that Roger's estranged wife, Laura has returned. Sam begins to paint a bizarre portrait of a woman surrounded by flames, which he cannot explain. Burke hopes to get Laura to clear him of the manslaughter charge that sent him to prison. Laura tells her son, David, the story of the immortal creature known as a Phoenix and he has a terrifying nightmare about his mother
Old St. Paul's; a tale of the plague and the fire
by
William Harrison Ainsworth
( Book )
1 edition published in
1841
in
English
and held by 42 WorldCat member libraries worldwide
A story of Old London during the Great Plague and Fire of 1666, giving the reader a true impression of those days in crisis
Horror of party beach the curse of the living corpse
( Visual )
1 edition published in
2006
in
English
and held by 24 WorldCat member libraries worldwide
The horror of party beach : A drag race between hot rodders and bikers winds up at a swinging rock and roll beach party where The Del-Aires perform some rockin' tunes. ; Curse of the living corpse : New England, 1892. Family patriarch Rufus Sinclair has just passed away and is resting in his crypt. Or is he?
Dark shadows
( Visual )
2 editions published in
2007
in
English
and held by 19 WorldCat member libraries worldwide
With its alluring tales of Gothic mystery and supernatural intrigue, this television program became one of the most popular daytime series of all time. In these episodes, Victoria Winters assures Carolyn Stoddard that her loyalties lie with the Collins family, not with Burke Devlin; Victoria makes a startling discovery near the ocean; David Collins visits Burke at the Collinsport Inn and insists his father is a murderer; Burke makes an offer to Elizabeth Collins Stoddard to buy Collinwood; Roger Collins frantically searches to recover evidence that may incriminate him; annoyed with Carolyn, Joe Haskell begins to turn his affections toward Maggie Evans; David leads Victoria to the closed-off section of Collinwood, where she is stunned by the appearance of a ghost; caretaker Matthew Morgan tries to dissuade Mrs. Johnson from coming to work at Collinwood; and, in Bangor, Victoria meets lawyers Richard and Frank Garner, who she hopes will help to unlock the mysteries of her past
Doorway to the past
( Visual )
1 edition published in
1969
in
English
and held by 14 WorldCat member libraries worldwide
"Archaeologists skillfully remove artifacts from old wells, building foundations, and trash pits, as well as ... interpret these discoveries to paint a factual picture of society in which the items were used."
Dark shadows
( Visual )
1 edition published in
2007
in
English
and held by 10 WorldCat member libraries worldwide
With its alluring tales of Gothic mystery and supernatural intrigue, this television program became one of the most popular daytime series of all time. In these episodes, when Victoria Winters searches the Old House for David Collins, she is abducted and held captive by Matthew Morgan, the Collinses' fugitive caretaker who is hiding following the death of family friend Bill Malloy. A massive search is held to find Victoria. An angry and jealous Joe Haskell fights with Burke Devlin after he catches Carolyn Stoddard, his girlfriend, with Burke in his room at the Collinsport Inn. A mysterious woman visits the diner and asks waitress Maggie Evans about the Collins family. The ghost of Josette Collins appears to Matthew and attempts to protect Victoria. Sam Evans reveals to a stunned Roger Collins that Roger's estranged wife, Laura has returned. Sam begins to paint a bizarre portrait of a woman surrounded by flames, which he cannot explain. Burke hopes to get Laura to clear him of the manslaughter charge that sent him to prison. Laura tells her son, David, the story of the immortal creature known as a Phoenix and he has a terrifying nightmare about his mother
Dark shadows
( Visual )
1 edition published in
2007
in
English
and held by 10 WorldCat member libraries worldwide
With its alluring tales of Gothic mystery and supernatural intrigue, this television program became one of the most popular daytime series of all time. In these episodes, Collinwood's surly caretaker, Matthew Morgan, informs Victoria Winters that he believes the ghost of Josette Collins and other spirits inhabit the estate. In an attempt to settle the controversy surrounding the manslaughter case that sent Burke Devlin to prison, Collins Fishing Fleet Manager Bill Malloy sets up a private meeting for himself, Roger Collins, Sam Evans and Burke. Elizabeth Collins Stoddard confides to Victoria some of the legends involving Collinwood and Widows' Hill. Carolyn Stoddard and Victoria spot a body floating at the bottom of the cliff and Victoria soon experiences a strange premonition. After Malloy mysteriously disappears, Roger nervously bribes Sam to leave town. A ghost emerges from the Old House on the Collins family property
Dark shadows
( Visual )
1 edition published in
2007
in
English
and held by 10 WorldCat member libraries worldwide
With its alluring tales of Gothic mystery and supernatural intrigue, this television program became one of the most popular daytime series of all time. In these episodes, when Victoria Winters searches the Old House for David Collins, she is abducted and held captive by Matthew Morgan, the Collinses' fugitive caretaker who is hiding following the death of family friend Bill Malloy. A massive search is held to find Victoria. An angry and jealous Joe Haskell fights with Burke Devlin after he catches Carolyn Stoddard, his girlfriend, with Burke in his room at the Collinsport Inn. A mysterious woman visits the diner and asks waitress Maggie Evans about the Collins family. The ghost of Josette Collins appears to Matthew and attempts to protect Victoria. Sam Evans reveals to a stunned Roger Collins that Roger's estranged wife, Laura has returned. Sam begins to paint a bizarre portrait of a woman surrounded by flames, which he cannot explain. Burke hopes to get Laura to clear him of the manslaughter charge that sent him to prison. Laura tells her son, David, the story of the immortal creature known as a Phoenix and he has a terrifying nightmare about his mother
Dark shadows
( Visual )
1 edition published in
2007
in
English
and held by 10 WorldCat member libraries worldwide
With its alluring tales of Gothic mystery and supernatural intrigue, this television program became one of the most popular daytime series of all time. In these episodes, Victoria Winters assures Carolyn Stoddard that her loyalties lie with the Collins family, not with Burke Devlin; Victoria makes a startling discovery near the ocean; David Collins visits Burke at the Collinsport Inn and insists his father is a murderer; Burke makes an offer to Elizabeth Collins Stoddard to buy Collinwood; Roger Collins frantically searches to recover evidence that may incriminate him; annoyed with Carolyn, Joe Haskell begins to turn his affections toward Maggie Evans; David leads Victoria to the closed-off section of Collinwood, where she is stunned by the appearance of a ghost; caretaker Matthew Morgan tries to dissuade Mrs. Johnson from coming to work at Collinwood; and, in Bangor, Victoria meets lawyers Richard and Frank Garner, who she hopes will help to unlock the mysteries of her past
more
fewer
Audience Level
0

1
Kids
General
Special
Audience level: 0.17 (from 0.15 for Two-part i ... to 1.00 for Two-part i ...)
Associated Subjects
Actors
Alice's adventures in Wonderland (Carroll, Lewis)
Alice--(Fictitious character from Carroll)
Antiquities
Archaeology
Authors, American
Candida (Shaw, Bernard)
Couvent des Ursulines (Loudun, France)
Demoniac possession
Drama
Dysfunctional families
English drama
English drama (Comedy)
English drama--Irish authors
Excavations (Archaeology)
Families
Fires
France--Loudun
Franklin, Hugh
Germany
Governesses
Grandier, Urbain,
Great Fire (London, England : 1666)
Great Plague (London, England : 1664-1666)
Jefferson, Thomas,
L'Engle, Madeleine
London (England)
Love
Luther, Martin,
Maine
Man-woman relationships
Marriage
Married people
Murder
New York (State)--New York
Plague
Reformation
Rich people
Skinner, Cornelia Otis,
Social problems
St. Paul's Cathedral (London, England)
Supernatural
Television series
Television soap operas
Theater
Theater programs
Through the looking-glass (Carroll, Lewis)
Triangles (Interpersonal relations)
United States
Virginia--Williamsburg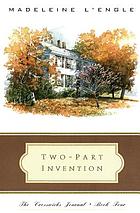 Alternative Names
Hugh Franklin acteur amricain

هیو فرانکلین

Languages
Covers