Wall, Cheryl A.
Overview
| | |
| --- | --- |
| Works: | 24 works in 119 publications in 1 language and 11,062 library holdings |
| Genres: | Criticism, interpretation, etc Fiction Biography Folklore History Conference papers and proceedings Records and correspondence Poetry Documentary films Internet videos |
| Roles: | Author, Editor, Annotator, Author of introduction, Other, Compiler, Author of afterword, colophon, etc. |
| Classifications: | PS3515.U789, 813.52 |
Most widely held works by Cheryl A Wall
Folklore, memoirs, and other writings
by
Zora Neale Hurston
( Book )
7 editions published in
1995
in
English
and held by 2,406 WorldCat member libraries worldwide
When she died in poverty and obscurity in 1960, all of Zora Neale Hurston's books were out of print. Today her groundbreaking works, suffused with the culture and traditions of African-Americans and the poetry of black speech, have won her recognition as one of the most significant African-American writers. This volume, with its companion, Novels & Stories, brings together for the first time all of Hurston's best writings in one authoritative set. "Folklore is the arts of the people", Hurston wrote, "before they find out that there is any such thing as art". A pioneer of African-American ethnography who did graduate study in anthropology with the renowned Franz Boas, Hurston devoted herseif to preserving the black folk heritage. In Mules and Men (1935), the first book of African-American folklore written by an African-American, she returned to her native Florida and to New Orleans to record stories and sermons, blues and work songs, children's games, courtship rituals, and formulas of hoodoo doctors. This classic work is presented here with the original illustrations by the great Mexican artist Miguel Covarrubias. Tell My Horse (1938), part ethnography, part travel book, vividly recounts the survival of African religion in Jamaican obeah and Haitian voodoo in the 1930s. Keenly alert to political and intellectual currents, Hurston went beyond superficial exoticism to explore the role of these religious systems in their societies. The text is illustrated by 26 photographs, many of them taken by Huston. Her extensive transcriptions of Creole songs are here accompanied by new translations. A special feature of this volume is Hurston's controversial 1942 autobiography, Dust Tracks on a Road. With consultation by Henry Louis Gates, Jr., it is presented here for the first time as she intended, restoring passages omitted by the original publisher because of political controversy, sexual candor, or fear of libel. Included in an appendix are four additional chapters, one never before published, that represent earlier stages of Hurston's conception of the book. Twenty-two essays, from "The Eatonville Anthology" (1926) to "Court Order Can't Make Races Mix" (1955), demonstrate the range of Hurston's concerns as they cover subjects from religion, music, and Harlem slang to Jim Crow and American democracy. The chronology of Hurston's life prepared for this edition sheds fresh light on many aspects of her career. In addition, this volume contains detailed notes and a brief essay on the texts
Women of the Harlem renaissance
by
Cheryl A Wall
( Book )
13 editions published between
1995
and 1996 in
English
and
Undetermined
and held by 1,400 WorldCat member libraries worldwide
Features chapters on Jessie Redmon Fauset, Zora Neale Hurston and Nella Larsen. Also discusses other artists including Josephine Baker, Gwendolyn Bennett, Georgia Douglas Johnson, Charlotte Mason, Bessie Smith, Anne Spencer, and Jean Toomer
Changing our own words : essays on criticism, theory, and writing by Black women
( Book )
28 editions published between
1989
and 1991 in
English
and held by 1,121 WorldCat member libraries worldwide
Writing by and about black women - an activity once regarded as marginal - has become essential to any consideration of the role of literature in society. Black women's writing raises issues of race, class, and gender, and questions the formation of the literary canon, the creation and maintenance of tradition, and the role of the media in controlling perceptions of what matters
Sweat
by
Zora Neale Hurston
( Book )
6 editions published in
1997
in
English
and held by 880 WorldCat member libraries worldwide
Now frequently anthologized, Zora Neale Hurston's short story "Sweat" was first published in Fire!!, a legendary literary magazine of the Harlem Renaissance, whose sole issue appeared in November 1926. In "Sweat" Hurston claimed the voice that animates her mature fiction, notably the 1937 novel Their Eyes Were Watching God; the themes of marital conflict and the development of spiritual consciousness were introduced as well. "Sweat" exemplifies Hurston's lifelong concern with women's relation to language and the literary possibilities of black vernacular." "This casebook for this story includes an introduction by the editor, a chronology of the author's life, the authoritative text of "Sweat," and a second story, "The Gilded Six-Bits." Published in 1932, this second story was written after Hurston had spent years conducting fieldwork in the southern United States
Worrying the line : black women writers, lineage, and literary tradition
by
Cheryl A Wall
( Book )
8 editions published in
2005
in
English
and held by 843 WorldCat member libraries worldwide
For blues musicians, "worrying the line" is the technique of breaking up a phrase by changing pitch, adding a shout, or repeating words in order to emphasize, clarify, or subvert a moment in a song. Cheryl A. Wall applies this term to fiction and nonfiction writing by African American women in the twentieth century, demonstrating how these writers bring about similar changes in African American and American literary traditions. Examining the works of Lucille Clifton, Gayl Jones, Audre Lorde, Paule Marshall, Toni Morrison, Gloria Naylor, and Alice Walker, Wall highlights ways in which these authors construct family genealogies, filling in the gaps with dreams, rituals, music, or images that forge a connection to family lost through slavery. For the black woman author, Wall contends, this method of revising and extending canonical forms provides the opportunity to comment on the literary past while also calling attention to the lingering historical effects of slavery. For the reader, Wall shows, the images and words combine to create a new kind of text that extends meanings of the line, both as lineage and as literary tradition
Zora Neale Hurston's Their eyes were watching God : a casebook
( Book )
10 editions published in
2000
in
English
and held by 664 WorldCat member libraries worldwide
"The rediscovery of Zora Neale Hurston's Their Eyes Were Watching God, first published in 1937 but subsequently out-of-print for decades, marks one of the most dramatic chapters in African-American literature and Women's Studies. Its popularity owes much to the lyricism of the prose, the pitch-perfect rendition of black vernacular English, and the memorable characters--most notably, Janie Crawford. Collecting the most widely cited and influential essays published on Hurston's classic novel over the last quarter century, this Casebook presents contesting viewpoints by Hazel Carby, Henry Louis Gates, Jr., Barbara Johnson, Carla Kaplan, Daphne Lamothe, Mary Helen Washington, and Sherley Anne Williams. The volume also includes a statement Hurston submitted to a reference book on twentieth-century authors in 1942. As it records the major debates the novel has sparked on issues of language and identity, feminism and racial politics, A Casebook affirms the classic status of the novel and charts new directions for future critics."--Back cover
Savoring the salt : the legacy of Toni Cade Bambara
by
Linda Janet Holmes
( Book )
11 editions published between
2007
and 2009 in
English
and held by 649 WorldCat member libraries worldwide
This publication explores the life, art, and activism of Toni Cade Bambara (1939-1995). Amiri Baraka, Abena Busia, Sonia Sanchez, Eleanor Taylor, Audre Lorde, Rudolph Byrd, actor Ruby Dee, Nikki Giovanni, Pearl Cleage, and many other (African) American luminaries remember this late American writer and activist
The pasteboard bandit
by
Arna Bontemps
( Book )
3 editions published in
1997
in
English
and held by 312 WorldCat member libraries worldwide
When he and his parents move to the quiet Mexican town of Taxco, Kenny makes friends with Juanito Perez, and the two share many adventures with Juanito's special papier-mache toy, Tito
The Harlem Renaissance : a very short introduction
by
Cheryl A Wall
( Book )
8 editions published in
2016
in
English
and held by 295 WorldCat member libraries worldwide
"The Harlem Renaissance was a cultural awakening among African Americans between the two world wars. It was the cultural phase of the "New Negro" movement, a social and political phenomenon that promoted a proud racial identity, economic independence, and progressive politics. In this Very Short Introduction, Cheryl A. Wall captures the Harlem Renaissance's zeitgeist by identifying issues and strategies that engaged writers, musicians, and visual artists alike. She introduces key figures such as Langston Hughes, Zora Neale Hurston, Claude McKay, and Jean Toomer, along with such signature texts as "Mother to Son," "Harlem Shadows," and Cane. In examining the "New Negro," she looks at the art of photographer James Van der Zee and painters Archibald Motley and Laura Wheeler and the way Marita Bonner, Jessie Fauset, and Nella Larsen explored the dilemmas of gender identity for New Negro women. Focusing on Harlem as a cultural capital, Wall covers theater in New York, where black musicals were produced on Broadway almost every year during the 1920s. She also depicts Harlem nightlife with its rent parties and clubs catering to working class blacks, wealthy whites, and gays of both races, and the movement of Renaissance artists to Paris. From Hughes's "The Negro Speaks of Rivers" to W.E.B. Du Bois's novel Dark Princess, black Americans explored their relationship to Africa. Many black American intellectuals met African intellectuals in Paris, where they made common cause against European colonialism and race prejudice. Folklore - spirituals, stories, sermons, and dance - was considered raw material that the New Negro artist could alchemize into art. Consequently, they applauded the performance of spirituals on the concert stage by artists like Roland Hayes and Paul Robeson. The Harlem Renaissance left an indelible mark not only on African American visual and performing arts, but, as Cheryl Wall shows, its legacies are all around us"--
Jump at the sun
by
Kristy Andersen
( Visual )
1 edition published in
2014
in
English
and held by 135 WorldCat member libraries worldwide
Zora Neale Hurston, path-breaking novelist, pioneering anthropologist and one of the first black women to enter the American literary canon (Their eyes were watching God), established the African American vernacular as one of the most vital, inventive voices in American literature. This definitive film biography, eighteen years in the making, portrays Zora in all her complexity: gifted, flamboyant, and controversial but always fiercely original. Zora Neale Hurston: jump at the sun intersperses insights from leading scholars and rare footage of the rural South (some of it shot by Zora herself) with re-enactments of a revealing 1943 radio interview. Hurston biographer, Cheryl Wall, traces Zora's unique artistic vision back to her childhood in Eatonville, Florida, the first all-black incorporated town in the U.S. There Zora was surrounded by proud, self-sufficient, self-governing black people, deeply immersed in African American folk traditions. Her father, a Baptist preacher, carpenter and three times mayor, reminded Zora every Sunday morning that ordinary black people could be powerful poets. Her mother encouraged her to "jump at de' sun," never to let being black and a woman stand in the way of her dreams. Zora's mother died when she was thirteen and for the next fifteen years she hustled, moving from place to place, taking odd jobs as a maid or waitress. Finally, at 28, she achieved her goal of entering Howard University where she began to write. In 1925, at the height of the Harlem Renaissance, she arrived in New York "with $1.50 in my pocket and a lot of hope." Novelist Dorothy West, doyenne of that generation, remembers her as the self-anointed "queen" of the "niggerati," a term Zora coined. She became a close friend and collaborator of Langston Hughes, a Mid-westerner who found in Zora a link to the Southern black experience. Zora next entered Barnard, becoming its first black graduate and a protege of Franz Boas, the father of modern anthropology. He obtained a fellowship for her to document the disappearing folklore of the rural South. She returned to Eatonville with "a camera and pearl-handled revolver," launching her career as one of the leading ethnologists of African American culture. She recorded over 200 blues and folk songs with legendary ethnomusicologist Alan Lomax for the Library of Congress and filmed "religious ecstasy" in the "sanctified" churches of Beaufort, South Carolina with anthropologist Margaret Mead. Zora combined her skill as a trained anthropologist with an inherent respect for the syncretic culture formerly enslaved people had created in the Americas. Where some saw superstition and ignorance, she saw people creating meaning and joy in the few spaces left open to them by white society. Her ethnographic research lay the groundwork for the books and plays which secured her place as an essential voice in American letters. Zora was not ashamed to show everyday African American life, the life of rail yards, "juke" joints and the front porch of the Eatonville general store. Her work unabashedly embraced "incorrect" black English and celebrated the eloquence of its rhythms and rhetoric. Harvard scholar, Henry Louis Gates Jr, names her most famous novel, Their eyes were watching God, a classic because its use of black vernacular immerses readers in the consciousness of an oppressed people, exuberantly expressing their freedom, creativity and individual worth through everyday speech. While Zora's writing was by and large well received by the white press, it roused discomfort, if not outright hostility, from the emerging black intelligentsia. Her uncensored pictures of black life and speech, embarrassed some. Black writers were expected to confront their white readers with the injustice of racism as exemplified in Richard Wright's seminal novel Native Son. But Zora's work is notably absent of white characters; she refused to write "protest novels" portraying blacks as victims. In the film, biographer Valerie Boyd suggests that while Wright represents the angry, sometimes self-destructive, side of the African American character, Zora expresses the exuberant resilience of black culture. As the Civil Rights struggle gained momentum after World War II, Zora found herself increasingly out of step with her people. A boot-strap Republican and fervent anti-communist, she denounced the landmark Brown vs. Board of Education integration decision as "insulting to black people." No court needed to order white people to associate with her; bigots were simply denying themselves the "pleasure of my company" and the riches of African American culture. A turning point in Zora's life came when she was falsely accused of molesting two pre-adolescent African American boys. Although the charges were thrown out of court, she was pilloried in the black press. Devastated, even suicidal, feeling her reputation ruined, she claimed, "My own race has sought to destroy me." She lived out her life in relative obscurity and poverty in Florida. She died in 1960 at age 69 and was buried in an unmarked grave, leaving behind numerous unpublished works and seven out of print books. As the reassessment of America's literary canon has expanded to include the works of women and people of color, Zora Neale Hurston has been rediscovered. Alice Walker and Maya Angelou both recall how her work inspired their own while a younger generation of writers follow Zora's lead to speak in their own voices without shame
more
fewer
Audience Level
0

1
Kids
General
Special
Audience level: 0.23 (from 0.07 for Women of t ... to 0.97 for "Mules and ...)
Related Identities
Associated Subjects
African American arts
African American authors
African American families in literature
African American poets
African Americans
African Americans in literature
African Americans in popular culture
African Americans--Intellectual life
African Americans--Social life and customs
African American women
African American women in literature
African American women--Intellectual life
African American women poets
American fiction
American fiction--African American authors
American fiction--Women authors
American literature
American literature--African American authors
American literature--Women authors
American prose literature
Authors, American
Bambara, Toni Cade
Domestic fiction, American
Families in literature
Fauset, Jessie Redmon
Feminism
Feminism and literature
Feminist literary criticism
Folklorists
Friendship
Genealogy in literature
Harlem Renaissance
Hurston, Zora Neale
Influence (Literary, artistic, etc.)
Intellectual life
Johnson, Helene,
Kinship in literature
Larsen, Nella
Literature, Modern
Love poetry, American
Mexico
Morrison, Toni
New York (State)--New York
New York (State)--New York--Harlem
Poets, American
Their eyes were watching God (Hurston, Zora Neale)
Toys
United States
Walker, Alice,
Women and literature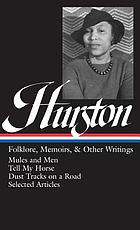 Alternative Names
Cheryl Wall American literary critic

Cheryl Wall Amerikaans literatuurcritica

Wall, Cheryl

Wall, Cheryl A.

Languages
Covers