Ellis, Richard (Richard J.)
Most widely held works by Richard Ellis
American political cultures
by
Richard Ellis
( )
22 editions published between
1993
and 1996 in
English
and
Undetermined
and held by 1,986 WorldCat member libraries worldwide
This work challenges the thesis first formulated by de Tocqueville and later systematically developed by Louis Hartz, that American political culture is characterized by a consensus on liberal capitalist values. Ranging over three hundred years of history and drawing upon the seminal work anthropologist Mary Douglas, Richard Ellis demonstrates that American history is best understood as a contest between five rival political cultures: egalitarian community, competitive individualism, hierarchical collectivism, atomized fatalism, and autonomous hermitude
To the flag : the unlikely history of the Pledge of Allegiance
by
Richard Ellis
( Book )
8 editions published between
2004
and 2005 in
English
and held by 1,737 WorldCat member libraries worldwide
For over one hundred years, it has been deeply ingrained in American culture. Saluting the flag in public schools began as part of a national effort to Americanize immigrants, its final six words imbuing it with universal hope and breathtaking power. Now Richard Ellis unfurls the fascinating history of the Pledge of Allegiance and of the debates and controversies that have sometimes surrounded it. For anyone who has ever recited those thirty-one words, To the Flag provides an unprecedented historical perspective on recent challenges to the Pledge. As engaging as it is informative, it traces the story from the Pledge's composition by Francis Bellamy in 1892 up to the Supreme Court's action in 2004 regarding atheist Michael Newdow's objection to the words "under God". Ellis is especially good at highlighting aspects of this story that might not be familiar to most readers: the schoolhouse flag movement, the codification of the Pledge at the First National Flag Conference in 1923, changing styles of salute, and the uses of the Pledge to quell public concerns over sundry strains of radicalism. Created against the backdrop of rapid immigration, the Pledge has continued for over a century to be injected into American politics at times of heightened anxiety over the meaning of our national identity. Ellis analyzes the text of the Pledge to tell how the very words "indivisible" and "allegiance" were intended to invoke Civil War sentiments-and how "with liberty and justice for all" forms a capsule expression of the American creed. He also examines the introduction of "under God" as an anti-Communist declaration in the 1950s, demonstrating that the phrase is not mere ceremonial Deism but rather a profound expression of what has been called America's "civil religion." The Pledge has inspired millions but has also been used to promote conformity and silence dissent-indeed its daily recitation in schools and legislatures tells us as much about our anxieties as a nation as they do about our highest ideals. Ellis reveals how, for over a century, those who have been most fearful about threats to our national identity have often been most insistent on the importance of patriotic rituals. Indeed, by addressing this inescapable paradox of our civic life, Ellis opens a new and unexpected window on the American soul
Debating the presidency : conflicting perspectives on the American executive
by
Richard Ellis
( Book )
16 editions published between
2006
and 2018 in
English
and held by 656 WorldCat member libraries worldwide
Presidential performance, the Electoral College, and the balance of power between Congress and the president are discussed in every presidency text. But now you can expose your students to alternate points of view on these critical topics, incisively argued by todays leading presidential scholars. Moving far beyond a broad synthesis of the literature, this provocative reader will actively engage your students with conflicting perspectives, inspiring spirited debate beyond the pages of the book. Each pro and con essay--written in the form of a debate resolution--offers a compelling yet concise view on the most pivotal issues facing the modern presidency: whether the framers of the Constitution would approve of the modern presidency, the media scrutinize the president too much, or the president is a better representative of the people than Congress. Ellis and Nelson introduce each pair of pro/con essays, giving students context and preparing them to read each argument critically, so they can decide for themselves which side of the debate they find most persuasive
Cultural theory
by
M Thompson
( Book )
12 editions published in
1990
in
English
and held by 631 WorldCat member libraries worldwide
Intellectually based on the work of anthropologist Mary Douglas, this volume presents a typology of five ways of life - egalitarianism, fatalism, individualism, hierarchy and autonomy - to serve as an analytic tool in examining people, culture and politics
The dark side of the Left : illiberal Egalitarianism in America
by
Richard Ellis
( Book )
8 editions published between
1998
and 1999 in
English
and held by 589 WorldCat member libraries worldwide
Why do people who identify themselves as liberal or egalitarian sometimes embrace intolerance or even preach violence? Illiberalism has come to be expected of the right in this country; its occurrence on the left is more paradoxical but no less real. In this book, Richard J. Ellis examines the illiberal tendencies that have characterized egalitarian movements throughout American history, from the radical abolitionists of the 1850s to the New Left activists of the 1960s. He also takes on contemporary radical feminists like Catharine MacKinnon and radical environmental groups like Earth First to show that, even today, many of the American left's sacred cows have cloven hooves. He explains how orthodoxy arises within a group from the need to maintain distance from a society it views as hopelessly corrupt, and how individuals committed to egalitarian causes are particularly susceptible to illiberalism - even poets like Walt Whitman, who celebrated the common people but often expressed contempt for their mundane lives. Political correctness, idealizing the oppressed, and an affinity for authoritarian and charismatic leaders are all parts of what Ellis calls "the dark side of the left."
Judging executive power : sixteen Supreme Court cases that have shaped the American presidency
( )
4 editions published in
2009
in
English
and held by 528 WorldCat member libraries worldwide
George W. Bush's presidency has helped accelerate a renewed interest in the legal or formal bases of presidential power. It is now abundantly clear that presidential power is more than the sum of bargaining, character, and rhetoric. Presidential power also inheres in the Constitution or at least assertions of constitutional powers. Judging Executive Power helps to bring the Constitution and the courts back into the study of the American presidency by introducing students to sixteen important SupremeCourt cases that have shaped the power of the American presidency. The cases selected include th
more
fewer
Audience Level
0

1
Kids
General
Special
Audience level: 0.27 (from 0.03 for Speaking t ... to 0.79 for History of ...)
Related Identities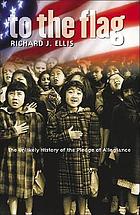 Alternative Names
Ellis R. J. 1960-....

Ellis, Richard

Ellis, Richard 1960-

Ellis, Richard J.

Ellis, Richard J. 1960-

Ellis, Richard (Richard J.)

Richard Ellis American photographer

Richard Ellis Amerikaans fotograaf

Richard Ellis fotógrafo estadounidense

Languages
Covers