Harbo, Rick M.
Most widely held works by Rick M Harbo
Whelks to whales : coastal marine life of the Pacific Northwest
by
Rick M Harbo
( Book )
12 editions published between
1998
and 2011 in
English
and held by 235 WorldCat member libraries worldwide
This full-colour field guide to the marine life of coastal British Columbia, Alaska, Washington, Oregon and northern California is perfect for divers, boaters, beachwalkers and snorkellers of every experience level. The Pacific Northwest is home to more than 7,000 species of invertebrates, fishes, marine mammals and marine plants. This concise handbook is a ready reference to the 420 most common species that can be observed and identified without being disturbed
Pacific reef & shore : a photo guide to Northwest marine life
by
Rick M Harbo
( Book )
5 editions published between
2003
and 2017 in
English
and held by 97 WorldCat member libraries worldwide
"Still compact and the perfect size for travelling, Pacific Reef and Shore has been updated with new species, up-to-date scientific information and many brilliant photographs of the more than 300 common plants and animals found in the intertidal zone off the coast of North America-from the Aleutian Islands, Alaska, to Point Conception, California. Each entry includes a description summary with information on size and habitat, and a photo for species verification, giving readers an overview of local sea life without weighing them down as they explore the shore. The world's oceans contain mysteries that scientists are discovering every day. While the depths of the Pacific may seem a world away, the intertidal zones are at the fingertips of any diver, kayaker or beach stroller curious about the various plants and wildlife that dwell there. Lightweight, inexpensive and accessible, Pacific Reef and Shore is the indispensable reference for any curious visitor to the shore."--
Pacific commercial fishery updates for invertebrate resources (2000)
( Book )
3 editions published in
2006
in
English
and held by 44 WorldCat member libraries worldwide
This document presents catch and effort data and identifies fishery management & stock assessment issues on the Canadian Pacific coast in the British Columbia invertebrate fishery. Information presented includes quantities landed, value of catch, quotas, and numbers of licenses and vessels. The information is organized by specific fishery in three categories: mollusks (clams, squid, octopus, abalone), echinoderms (sea urchin, sea cucumber), and crustaceans (shrimp, prawn, crab, euphausiid, barnacle)
Intertidal clam resources (Manila, Littleneck and Butter clam)
by
Rick M Harbo
( Book )
8 editions published in
1997
in
English
and held by 36 WorldCat member libraries worldwide
This report documents 533 beaches and 6845 ha on the southern inside waters of Vancouver Island (SIW) and the British Columiba mainland, Pacific Fishery Management Areas 13 to 20, 28 and 19. This area supports populations of Manila, littleneck and butter clams. It is important to notes that this not a complete inventory of all sites and only a portion of the identified beach supports clam populations. The clam beach data are available in electronic formats
Trace metal content data for crustaceans and fishes from Howe Sound, British Columbia
by
Rick M Harbo
( Book )
4 editions published in
1983
in
English
and held by 35 WorldCat member libraries worldwide
Trace metal concentrations were determined in crustaceans and fishes from Howe Sound, British Columbia, during the periods March to November, 1971 and May 1977 to April 1978. The surveys were undertaken to determine concentrations of metals in tissues of marine organisms in an inlet where there are many industrial waste discharges. Howe Sound is the site of two pulp and paper mills, a chlor-alkali chemical plant, mining and gravel operations
1997 industry sponsored shrimp surveys and resulting management actions, Area 12, April and November 1997
by
J. A Boutillier
( Book )
3 editions published in
1998
in
English
and held by 31 WorldCat member libraries worldwide
Area-swept shrimp trawl surveys were undertaken for the first time in Pacific Fisheries Management Area 12 in April and November, 1997 by four volunteer commercial shrimp vessels and the DFO vessel Caligus. The Pacific Coast Shrimpers' Cooperative Association contributed funds to the survey and assessments. Area 12 is a large area with numerous small isolated fisheries that land a variety of shrimp species complexes. The fishery expanded in 1995 and 1996 with the majority of effort and landings being the northern (spiny) shrimp, Pandalus borealis eous, the sidestripe shrimp, Pandalapsis dispar and the humpback shrimp, Pandalus hypsinotus. Five other commercial pandalids were also taken. Horizontal and vertical trap sets were used to evaluate the availability of shrimp to the trawl surveys. Pre- and post-fishery biomass indices of shrimp were determined by species in select trawlable areas of Area 12. The collection of shrimp data and the bycatch of halibut and eulachon were priorities over detailed information on bycatch. Landings of prawns, halibut or eulachon were very minor. A fixed exploitation rate of 33% was applied to the biomass estimates by species. Catch ceilings, quotas, and other management actions as a result of the surveys are discussed. Area 12 was divided into two management areas, 12-lnside and 12-0utside with species specific quotas. The 12-lnside area was open April 21 to October 2,1997. The 12-0utside area was open April 21 to August 19,1997 and then reopened December 17, 1997 to March 21,1998 following the November assessment. The landings for Area 12 in the 1997/98 season were <200 t, greater than any other year, with the exception of the 546 t landed in the peak year, 1996. A delay in the fishery opening to mid-May, 1998 was recommended due to the high proportion of ovigerous shrimp in the April 1997 survey. These survey data are the start of a long term data base of survey indices to be combined with logbook data, biological sampling and other fishery data. Until a long term data base is available, the initial biomass indices will be used as absolute estimates for the purpose of setting quotas. The assessment and management process will require a collaborative effort on the part of DFO and stakeholders
more
fewer
Audience Level
0

1
Kids
General
Special
Audience level: 0.41 (from 0.31 for Whelks to ... to 0.77 for Status of ...)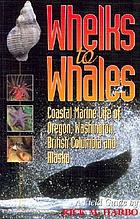 Alternative Names
Harbo, R. M.

Harbo, Rich M. 1949-

Harbo, Richard Michael

Languages
Covers