Hardy, Kenneth V.
Most widely held works by Kenneth V Hardy
Teens who hurt : clinical interventions to break the cycle of adolescent violence
by
Kenneth V Hardy
( Book )
9 editions published between
2005
and 2007 in
English
and held by 499 WorldCat member libraries worldwide
"Many books seek to explain adolescent aggression by focusing either on individual psychological problems or on environmental factors, such as violent video games or access to guns. This one takes a crucial step further to explore the complex interplay of individual, family, community, and societal forces that lead some adolescents to hurt others or themselves. Offering a fresh perspective on treatment, the volume sets forth an overarching framework and numerous specific strategies for working with at-risk teens and their families." "Drawing on extensive research and clinical experience, the authors identify four critical factors that foster violence among youth: devaluation, erosion of community, dehumanized loss, and rage. Effective ways to address each of these factors in clinical and school settings are described and illustrated with evocative case material."--Jacket
Family systems therapy
( Visual )
16 editions published between
1997
and 2009 in
English
and
Undetermined
and held by 438 WorldCat member libraries worldwide
Explores the major theories of family therapy. This segment looks at family systems therapy, which is based on the belief that the family and other systems, such as work, influence the individual just as the individual influences each system. Carlos and Kjos discuss with Hardy the family systems theory and its application, followed by an actual counseling demonstration. Concludes with a group of professionals discussing the demonstration and the theory
Re-visioning family therapy : race, culture, and gender in clinical practice
by
Monica McGoldrick
( Book )
6 editions published in
2008
in
English
and held by 360 WorldCat member libraries worldwide
This groundbreaking practitioner guide and widely adopted text illuminates how racism, sexism, and other forms of oppression constrain the lives of diverse clients - and family therapy itself. Leading thinkers and therapists provide powerful tools for expanding the boundaries of the field and working toward truly inclusive clinical practice. More than a simple update, the second edition has been substantially revised and expanded. Numerous new topics are featured, and 20 chapters are entirely new. Highly readable and engaging, the volume integrates theoretical exposition with case vignettes and evocative autobiographical narratives. It reveals the experiences, challenges, wisdom, and struggles of people whose voices are not often heard in the mainstream literature, including racial minority, intercultural, poor, immigrant, and gay and lesbian families. Contributors discuss the impact of societal discrimination of family relationships, while at the same time exposing the biases that underlie prevailing conceptions of family health and pathology. Concrete suggestions are offered for tapping into clients' cultural resources and conducting culturally competent assessment, treatment, and clinical training. New perspectives and ideas are woven throughout the second edition. In particular, the section in which authors reflect on their own cultural and family legacies - a popular feature among practitioners and students alike - has been significantly expanded. Promoting a fuller understanding not only of cultural diversity but also of the diverse ways that practitioners can support clients' strengths, this book will open the reader to thinking and practicing differently. It is an invaluable text for graduate-level courses. -- From back cover
The psychological residuals of slavery
by
Kenneth V Hardy
( Visual )
15 editions published between
1995
and 2009 in
English
and held by 315 WorldCat member libraries worldwide
"As internationally acclaimed family therapist and educator, Dr. Kenneth V. Hardy observes in this compelling video, slavery remains a "contemporary ghost" that shapes African Americans' self-image, their relationships to one another and their relationships with white Americans. Behind a backdrop of powerful historical and contemporary imagery, Hardy clearly demonstrates the importance of recognizing and openly addressing the past, and lays the groundwork for genuine dialogue, understanding, and healing in clinical environments, classrooms, and other settings."--Original container
Minorities and family therapy
by
George William Saba
( Book )
11 editions published between
1989
and 2014 in
English
and held by 311 WorldCat member libraries worldwide
Minorities and Family Therapy highlights the work of experienced, sensitive clinicians who, along with minority families, have found creative solutions to the problems minority families present. Until now, the field of family therapy has paid little attention to the specific clinical needs and strengths of minority families. Without sufficient exploration and training, family therapists risk treating minority families from a narrow, incomplete perspective, filtering out their inner resources, values, legacies, history, and wisdom, and underestimating the influence of the social settings in whi
Trauma in context
( Visual )
2 editions published in
2012
in
English
and held by 165 WorldCat member libraries worldwide
Learn about the relevance of trauma work issues like family dynamics, poverty, and racism and how to broaden your clinical frame of reference to address the too-often-ignored sociocultural dimensions of what can keep traumatized clients stuck
Integrative family therapy
( Visual )
7 editions published between
2000
and 2011 in
English
and held by 127 WorldCat member libraries worldwide
"In this training video, Kenneth V. Hardy demonstrates Integrative Family Therapy with a single African-American mother and her teenage daughter. Nineteen-year-old Erica was recently arrested and jailed for smashing her boyfriend's car window with a baseball bat, and her mother is understandably concerned. Hardy creates a nonjudgmental space for both mother and daughter to tell their stories, while acknowledging the complexity of the situation by bringing the broader social context into the therapy room. You will learn the key tenets of Integrative Family Therapy, including embracing a "both/and" philosophy, looking for the "pearls of functionality," and the significance of the broader social context; and gain insight into Kenneth Hardy's therapeutic style and how he brings together various theories of family therapy. Intended for students and practitioners in clinical psychology, counseling, social work, and related health professions."
Culturally sensitive supervision and training : diverse perspectives and practical applications
by
Kenneth V Hardy
( )
3 editions published in
2016
in
English
and held by 114 WorldCat member libraries worldwide
Culturally Sensitive Supervision and Training: Diverse Perspectives and Practical Applications is a comprehensive text that exposes readers to an array of culturally competent approaches to supervision and training. The book consists of contributions from a culturally and professionally diverse group of scholars and clinicians who have been on the frontline of providing culturally competent supervision and training in a variety of settings. Many of the invited contributing authors have developed innovative clinical-teaching strategies for skillfully and effectively incorporating issues of culture into both the classroom and the consulting room. A major portion of the book will provide the reader with an insider{u2019}s view of these strategies as well as a plan for implementation, with one chapter devoted to experiential exercises to enhance cultural sensitivity in supervision and training. The text is intended for use in supervision courses, but trainers and supervisors will also find it essential to their work--from publisher's website
Psychotherapy with the experts. Client A
by
Kenneth V Hardy
( Visual )
2 editions published in
1998
in
English
and held by 97 WorldCat member libraries worldwide
For Kenneth Hardy, it is imperative to move therapy beyond a strict individualistic approach, focusing instead on how clients influence and are influenced by their relationships and larger social contexts. In this video, Hardy works with a client whose efforts to avoid conflict have the unintended effect of increasing tension and creating a rift in his marriage. He urges the client to express his feelings to his wife directly, bringing to light deep fears of revealing his anger and receiving disapproval. Hosts Jon Carlson and Diane Kjos introduce Dr. Hardy and facilitate an enlightening discussion, highlighting the relational and contextual aspects of the case
more
fewer
Audience Level
0

1
Kids
General
Special
Audience level: 0.36 (from 0.31 for Trauma in ... to 0.70 for Attitudes ...)
Related Identities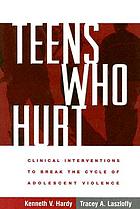 Covers
Languages