Barnes-Svarney, Patricia L.
Most widely held works by Patricia L Barnes-Svarney
The handy math answer book
by
Patricia L Barnes-Svarney
( )
11 editions published between
2005
and 2014 in
English
and held by 2,336 WorldCat member libraries worldwide
"From modern-day challenges such as balancing a checkbook, following the stock market, buying a home, and figuring out credit card finance charges to appreciating historical developments by Pythagoras, Archimedes, Newton, and other mathematicians, this engaging resource addresses more than 1,000 questions related to mathematics. Organized into chapters that cluster similar topics in an easily accessible format, this reference provides clear and concise explanations about the fundamentals of algebra, calculus, geometry, trigonometry, and other branches of mathematics. It contains the latest mathematical discoveries, including newly uncovered historical documents and updates on how science continues to use math to make cutting-edge innovations in DNA sequencing, superstring theory, robotics, and computers. With fun math facts and illuminating figures, The Handy Math Answer Book explores the uses of math in everyday life and helps the mathematically challenged better understand and enjoy the magic of numbers"--
How the new technology works : a guide to high-tech concepts
by
Robert J Cone
( )
11 editions published between
1998
and 2000 in
English
and held by 2,086 WorldCat member libraries worldwide
Discusses artificial intelligence, biotechnology and genetic engineering, the chip, cryogenics, digital image processing, electric power generation, fiber optics, the laser, machine vision, medical imaging, micromachining and nanotechnology, networking, online databases, optical data storage, robots, supercomputers, superconductivity, the electromagnetic spectrum, communications, digital signals, binary numbers, the metric (SI) system, bar coding, CAD (Computer-Aided Design), CAM (Computer-Aided-Manufacture), CCDs (Charged-Coupled Devices), ceramics, circuits, communications satellites, CRT (cathode ray tube), global positioning system (GPS), holography, integrated optics, LCD (liquid crystal display), microscopes, microwave oven, optical character recognition (OCR), planetary spacecraft, radar, semiconductors, sensors, and transistors
The handy dinosaur answer book
by
Patricia L Barnes-Svarney
( )
16 editions published between
1999
and 2014 in
English
and held by 2,002 WorldCat member libraries worldwide
In 1,000 questions and answers, Randy Dinosaur digs through the facts of geologic and paleontologic history. More than 180 photos and a 16-page color spread make this an ideal guide for families, students and dinosaur buffs
The New York Public Library science desk reference
by
Patricia L Barnes-Svarney
( Book )
11 editions published between
1995
and 1998 in
English
and held by 1,614 WorldCat member libraries worldwide
The basics of major areas of science are described and illustrated in this work that resembles the general New York Public Library Desk Reference. Chapters on scientific measurements and symbols as well as a section on time are followed by chapters devoted to the major scientific disciplines as well as meteorology, environmental science, computer science and engineering. Each chapter has a narrative about the discipline and charts, facts and other illustrations. Biographies of famous scientists, historical highlights, terms and a bibliography relevant to each science are included. There is a final chapter with directory information about science resources such as zoo, aquariums and planetariums, parks and caves, and periodicals. An index provides access to ready reference information. Recommended for all secondary collections
The handy biology answer book
by
Patricia Barnes-Svarney
( )
13 editions published between
2004
and 2015 in
English
and held by 1,409 WorldCat member libraries worldwide
Gene therapy. Forensic DNA profiling. Biochemistry. Biotechnology. Cloning. Stem Cells. Super Bugs. Genetically modified food. Botany. Zoology. Sex. The study of life and living organisms is ancient, broad and ongoing. Biology combines the Greek word for life, bios, with the suffix -ology, or science/study/knowledge of. The new, completely revised and updated The Handy Biology Answer Book, examines, explains, and traces mankind's understanding of this important topic. This handy reference is the go-to guide for students and the more learned alike. It answers questions in plain English on all aspects of human, animal, plant, and microbial biology. It also introduces the scientists behind the breathtaking advances
The handy nutrition answer book
by
Patricia Barnes-Svarney
( Book )
6 editions published between
2015
and 2017 in
English
and held by 1,204 WorldCat member libraries worldwide
Your fitness, health, and well-being depend on food and proper nutrition. Yet, knowing what is in the foods we eat, understanding the differences between good and bad fat, learning which foods are good sources of vitamins, keeping up on the latest scientific discoveries, or discerning the effectiveness of different diets can be challenging. To help answer these questions there's The Handy Nutrition Answer Book. Additionally, the book scrutinizes the pros, cons, and effectiveness of the biggest, most popular, and trendiest diets on the market today. This handy reference examines, explains, and t
The handy ocean answer book
by
Thomas E Svarney
( Book )
5 editions published between
2000
and 2003 in
English
and held by 659 WorldCat member libraries worldwide
Provides information related to oceans, including waterspouts, whirlpools, ocean shelves, tides, and the effects of pollution and global warming
Asteroid : earth destroyer or new frontier?
by
Patricia L Barnes-Svarney
( Book )
11 editions published between
1996
and 2013 in
English
and held by 637 WorldCat member libraries worldwide
The large and small impact craters that dot the Earth's major land masses. If, as one theory states, the chance of a major collision is currently about one in ten thousand - similar to that of dying from anesthesia during surgery or of being killed in a car crash during any six-month interval - should we be living in fear? How could we possibly prepare ourselves for such a disaster? Patricia Barnes-Svarney, an asteroid enthusiast since childhood, asserts that the threat
The handy anatomy answer book : includes physiology
by
Patricia L Barnes-Svarney
( Book )
7 editions published between
2016
and 2017 in
English
and held by 623 WorldCat member libraries worldwide
"We all have one. The human body. But do we really know all of its parts and how they work? The Handy Anatomy Answer Book is the key to unlocking this door to a wondrous world. Covering all the major body systems-integumentary (skin, hair, etc.), skeletal, muscular, nervous, sensory, endocrine, cardiovascular, lymphatic, respiratory, digestive, urinary, and reproductive, and, for good measure, adds chapters on growth and development and how science can help and augment the body-it follows the fascinating maze of organ systems and shows how much the body does routinely just to let you move, breathe, eat, and fight off disease. This handy reference helps make the language of anatomy-as well as physiology and pathology-more understandable and less intimidating. Fascinating trivia, plus serious facts, combine to answer over 1,200 questions about the human body, including What is Gray's Anatomy? What does it mean to have 20/20 vision? Why is blood sticky? How does exercise affect the heart? What is "gluten intolerance"? Is urine always yellow in color? What are the seven warning signs of Alzheimer's disease? What is a reflex? How much sleep does an individual need? Can humans use organs from other animals for transplants?"--
more
fewer
Audience Level
0

1
Kids
General
Special
Audience level: 0.12 (from 0.02 for The oryx g ... to 0.34 for When the e ...)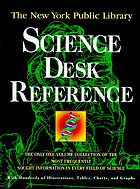 Covers
Alternative Names
Barnes, Loutricia 1953-

Barnes-Svarney, Patricia.

Barnes-Svarney, Patricia 1953-

Barnes-Svarney, Patricia Lou 1953-

Svarney, Patricia Barnes- 1953-

Svarney Patricia L. Barnes

Svarney, Patricia L. Barnes- 1953-

반스 스바니, 패트리샤

Languages