Uleman, James S.
Most widely held works by James S Uleman
The new unconscious
by
Ran R Hassin
( )
28 editions published between
2004
and 2007 in
English
and held by 1,826 WorldCat member libraries worldwide
Over the past two decades, a new picture of the unconscious has emerged from a variety of disciplines that are broadly part of cognitive science. According to this picture, unconscious processes seem to be capable of doing many things that were thought to require intention, deliberation, and conscious awareness. Moreover, they accomplish these things without the conflict and drama of the psychoanalytic unconscious. These processes range from complex information processing, through goal pursuit and emotions, to cognitive control and self-regulation. This collection of 20 original chapters by leading researchers examines the unconscious from social, cognitive, and neuroscientific viewpoints, presenting some of the most important developments at the heart of this new picture of the unconscious. The New Unconscious will be an important resource on the unconscious for researchers in psychology, cognitive science, and neuroscience
Unintended thought
( Book )
10 editions published in
1989
in
English
and
Undetermined
and held by 616 WorldCat member libraries worldwide
Significant others and prosocial behavior: How do we know how to help?
by
Jennifer Thorpe
( )
1 edition published in
2009
in
English
and held by 5 WorldCat member libraries worldwide
I.e., when projection effects ran counter to it. Hence, the effect of significant-other activation on responsive prosocial behavior is clear and well supported. Indeed, all four studies also provided support for the hypothesis that significant-other activation should enhance memory for the target person's internal states. The results are discussed in terms of insights the data offer into when prosocial behavior is likely to be most responsive to the needs and desires of the person in need
The Functional Meaning of Traits and Spontaneous Trait Inferences
by Laura M Kressel
( )
1 edition published in
2011
in
English
and held by 5 WorldCat member libraries worldwide
Nearly three decades of research has demonstrated the ubiquity of unconscious, "spontaneous," trait inferences. When exposed to trait-implying behavioral information about targets (and their photos), people unwittingly infer personality traits, these traits are linked to the representation of the targets whom they reference and influence subsequent trait judgments about targets. An outstanding question in the field of person perception concerns the functional meaning of implicit trait inferences. Until recently, researchers assumed that implicit trait inferences were descriptive inferences and that traits' explanatory function was limited to the domain of explicit causal judgments, as described by classic attribution theories. The present research uses a 'concept-focused' approach to test the hypotheses that trait and actions are causally linked in semantic memory (Study 1), that implicit causal links between traits and actions are activated upon presentation of a trait concept (Study 2), and that the magnitude of causal trait representations corresponds with the formation of spontaneous trait inferences (Study 3). This research provides evidence that the causal function of traits extends to the domain of implicit social cognition
Is Justice Gendered? Reactions to Men's and Women's Fairness Violations
by Suzette Caleo
( )
1 edition published in
2012
in
English
and held by 4 WorldCat member libraries worldwide
Research has shown that gender role prescriptions can bias reactions to men's and women's work behaviors. The current dissertation draws upon this idea and extends it to consider violations of distributive and procedural justice rules. I propose that some of the criteria for justice necessitate gender stereotypic behavior and that violations of justice that also entail violations of gender norms are the ones that are met with the most social disapproval. These ideas were tested through four experimental studies. The results suggest that men and women receive differential performance evaluation ratings and reward recommendations when they violate justice norms that coincide with the content of gender stereotypes. Specifically, men were evaluated more negatively than women when they allocated resources equally, but not equitably (Study 1). In addition, women were rated less favorably than men when they exhibited poor interpersonal treatment (Study 2), but not when they behaved in a biased way during the decision-making process (Study 3). Findings also indicate that treatment-related misbehaviors, but not decision-making misbehaviors, are deemed less acceptable for female managers than male managers (Study 4). Overall, the findings suggest that reactions to injustice can be influenced by expectations of how men and women should behave
Binding unintentional inferences to person representations
by Alexander T Todorov
( )
1 edition published in
2002
in
English
and held by 3 WorldCat member libraries worldwide
Experiment 14 showed that the certainty and speed of on-line trait judgments of the actor predicted both false recognition of implied traits and response times for correct rejection of implied traits in the context of the actor's face. The findings strongly suggest that STIs are bound to the actor's representation and that this binding process is highly efficient
The role of mental representations of significant others in collective identity
by Selahattin Adil Saribay
( Book )
1 edition published in
2008
in
English
and held by 3 WorldCat member libraries worldwide
Mental representations of significant others, due to their chronic accessibility or when they are contextually activated, are known to influence a variety of intra- and interpersonal responses and outcomes. However, the potential influence of significant-other representations on collective (intergroup) processes has not received much attention. Based on a recently developed model, we hypothesized that activating the mental representation of a shared-ethnicity significant other should increase one's ethnic identity and ethnic intergroup bias, but only when the significant other is known to have an ethnically narrow (vs. diverse) social network. Study 1 showed that a significant other's social network is activated in transference and applied to a new person who resembles the significant other. Study 2 showed that self-reported ethnic identity increases after a significant-other representation is primed, and when this significant other has an ethnically narrow (vs. diverse) social network. In Study 3, participants showed intergroup bias by making more positive trait inferences about ethnic ingroup (vs. outgroup) actors, but only when they had been primed with a significant other whose social network was ethnically narrow (vs. diverse). In Study 4, participants showed implicit outgroup favoritism following activation of a significant-other representation, when this significant other was known to have an ethnically diverse (vs. narrow) social network. Contrary to expectations, in Study 4, participants primed with a significant other whose social network was narrow (vs. diverse) did not show increased implicit ethnic identity. Overall, these studies supported the model and demonstrated specific links between relational and collective processes. Implications of this work are discussed
more
fewer
Audience Level
0

1
Kids
General
Special
Audience level: 0.20 (from 0.10 for The new un ... to 0.97 for The new un ...)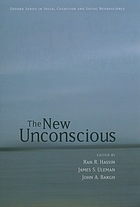 Covers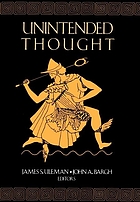 Alternative Names
Uleman, James Stephen

Uleman, Jim

Languages