Senge, Peter M.
Overview
| | |
| --- | --- |
| Works: | 264 works in 768 publications in 13 languages and 17,870 library holdings |
| Genres: | Handbooks and manuals Interviews |
| Roles: | Author, Creator, win, Other, Narrator, wpr, Author of introduction, Editor, Interviewee, Thesis advisor |
| Classifications: | HD58.9, 658.4 |
Most widely held works about Peter M Senge
more
fewer
Most widely held works by Peter M Senge
The fifth discipline : the art and practice of the learning organization
by
Peter M Senge
( Book )
47 editions published between
1990
and 2016 in 10 languages and held by 5,229 WorldCat member libraries worldwide
This revised edition of Peter Senge's bestselling classic, The Fifth Discipline, is based on fifteen years of experience in putting the book's ideas into practice. As Senge makes clear, in the long run the only sustainable competitive advantage is your organization's ability to learn faster than the competition. The leadership stories in the book demonstrate the many ways that the core ideas in The Fifth Discipline, many of which seemed radical when first published in 1990, have become deeply integrated into people's ways of seeing the world and their managerial practices. In The Fifth Discipline, Peter Senge describes how companies can rid themselves of the learning "disabilities" that threaten their productivity and success by adopting the strategies of learning organizations - ones in which new and expansive patterns of thinking are nurtured, collective aspiration is set free, and people are continually learning how to create results they truly desire. The revised and updated Currency edition of this business classic contains over one hundred pages of new material based on interviews with dozens of practitioners at companies like BP, Unilever, Intel, Ford, HP, Saudi Aramco, and organizations like Roca, Oxfam, and The World Bank. It features a new Foreword about the success Peter Senge has achieved with learning organizations since the book's inception, as well as new chapters on Impetus (getting started), Strategies, Leaders' New Work, Systems Citizens, and Frontiers for the Future. Mastering the disciplines Senge outlines in the book will reignite the spark of genuine learning driven by people focused on what truly matters to them; bridge teamwork into macro-creativity; free you of confining assumptions and mindsets; teach you to see the forest and the trees; end the struggle between work and personal time.--Book jacket
Schools that learn : a fifth discipline fieldbook for educators, parents, and everyone who cares about education
by
Peter M Senge
( Book )
41 editions published between
2000
and 2012 in 3 languages and held by 1,633 WorldCat member libraries worldwide
"Author Peter Senge and his Fifth Discipline team have written Schools That Learn because educators have asked for a book that focuses specifically on schools and education, to help reclaim schools even in economically depressed or turbulent districts. One of the strengths of Schools That Learn is its description of practices that are meeting success across the country and around the world, as schools attempt to learn, grow, and reinvent themselves using the principles of organizational learning. Featuring articles, case studies, and anecdotes from prominent educators such as Howard Gardner, Jay Forrester, and 1999 U.S Superintendent of the Year Gerry House, as well as from impassioned teachers, administrators, parents, and students, the book offers a wealth of practical tools, anecdotes and advice that people can use to help schools (and the classrooms in them and communities around them) learn to learn."--Jacket
The necessary revolution : how individuals and organizations are working together to create a sustainable world
by
Peter M Senge
( Book )
39 editions published between
2008
and 2012 in 3 languages and held by 1,342 WorldCat member libraries worldwide
From the Publisher: Imagine a world in which the excess energy from one business would be used to heat another. Where buildings need less and less energy around the world, and where "regenerative" commercial buildings-ones that create more energy than they use-are being designed. A world in which environmentally sound products and processes would be more cost-effective than wasteful ones. A world in which corporations such as Costco, Nike, BP, and countless others are forming partnerships with environmental and social justice organizations to ensure better stewardship of the earth and better livelihoods in the developing world. Now, stop imagining-that world is already emerging. A revolution is underway in today's organizations. As Peter Senge and his co-authors reveal in The Necessary Revolution, companies around the world are boldly leading the change from dead-end "business as usual" tactics to transformative strategies that are essential for creating a flourishing, sustainable world. There is a long way to go, but the era of denial has ended. Today's most innovative leaders are recognizing that for the sake of our companies and our world, we must implement revolutionary-not just incremental-changes in the way we live and work. Brimming with inspiring stories from individuals and organizations tackling social and environmental problems around the globe, THE NECESSARY REVOLUTION reveals how ordinary people at every level are transforming their businesses and communities. By working collaboratively across boundaries, they are exploring and putting into place unprecedented solutions that move beyond just being "less bad" to creating pathways that will enable us to flourish in an increasingly interdependent world. Among the stories in these pages are the evolution of Sweden's "Green Zone," Alcoa's water use reduction goals, GE's ecoimagination initiative, and Seventh Generation's decision to shift some of their advertising to youth-led social change programs. At its heart, THE NECESSARY REVOLUTION contains a wealth of strategies that individuals and organizations can use-specific tools and ways of thinking-to help us build the confidence and competence to respond effectively to the greatest challenge of our time. It is an essential guidebook for all of us who recognize the need to act and work together-now-to create a sustainable world, both for ourselves and for the generations to follow
Servant leadership : a journey into the nature of legitimate power and greatness
by
Robert K Greenleaf
( Book )
2 editions published in
2002
in
English
and held by 709 WorldCat member libraries worldwide
With the publication of Servant Leadership in 1977, a new paradigm of management entered the boardrooms and corporate offices of America. Robert K. Greenleaf, a retired AT & T executive, proposed that service ought to be the distinguishing characteristic of leadership. Not only would it create better, stronger companies, he said, but business leaders themselves "would find greater joy in their lives if they raised the servant aspect of their leadership and built more serving institutions." In the quarter century since these ideas were first articulated, the notion of servant leadership has gained ever more disciples in business schools, among executives, in government and in public and private institutions. Greenleaf was among the first to analyze the qualities of leaders and followers--and the necessity for leaders to be attentive to the needs of others. In this respect the leader becomes a follower. Such a leader, said Greenleaf, constantly inquires whether "other people's highest priority needs are being served. Do those served grow as persons? Do they, while being served, become healthier, wiser, freer, more autonomous, more likely themselves to become servants?" The true leader is also a seeker--alert to new possibilities, open, listening and ready for whatever develops. True leadership, then, is an inner quality as much as an exercise of authority. The present volume originated as essays and talks treating servant leadership as a general principle and the way it has been lived by particular people. Sections of the book deal with leadership in education, in foundations, in churches, in bureaucracies, and with the role of the United States as a world leader. It closes with a spiritual reflection on Robert Frost's poem "Directive". The reflection, in Greenland's words, is "partly an acknowledgment of [Frost's] influence on me and partly a sharing with those who are the search for what I have now come to see as servant leadership, and who, sooner or later and in their own way, come to grips with who they are and where they are on the journey."
The Fifth discipline the art & practice of the learning organization
by
Peter M Senge
( Recording )
18 editions published between
1990
and 2009 in
English
and held by 292 WorldCat member libraries worldwide
A guide to establishing learning organizations within existing companies provides exercises for individuals and teams, suggested approaches, and success stories
Theory U : leading from the future as it emerges : the social technology of presencing
by
Claus Otto Scharmer
( Book )
1 edition published in
2009
in
English
and held by 201 WorldCat member libraries worldwide
In this ground-breaking book, C. Otto Scharmer invites us to see the world in new ways. What we pay attention to, and how we pay attention is the key to what we create. What often prevents us from 'being present, ' is what Scharmer calls our blind spot, the inner place from which each of us operates. Becoming aware of our blind spot is critical to bringing forth the profound systemic changes so needed in business and society today. First introduced in Presence, the U methodology of leading profound change is expanded and deepened in Theory U. By moving through the "U" process we lear
Leading in a time of change : a conversation with Peter F. Drucker & Peter M. Senge
by
Peter F Drucker
( Visual )
9 editions published in
2001
in
English
and held by 190 WorldCat member libraries worldwide
This video lets you sit at the table with the visionary leaders setting the agenda for organizational leadership and change. The video presents a conversation between Peter F. Drucker and Peter M. Senge, hosted by Frances Hesselbein. In this package of a video and companion workbook, these two great minds of modern management share their wisdom on how leaders can prepare themselves and their organizations for the inevitable changes that lie ahead. Using the principles presented in this video, learn how to transform your organization into a change leader. In their discussion, Drucker and Senge reveal how you can: develop systematic methods to look for and anticipate change; focus on and invest in opportunities rather than problems; abandon outlived products and services; balance change and continuity; and motivate and retain top performers and create a positive change mind-set among employees. The companion workbook serves as a fundamental resource for planning and implementing changes within your organization. Workbook topic areas include: anticipating change; creating receptivity to change; innovation vs. problem-solving; seeing change as opportunity; preserving trust; and more
more
fewer
Audience Level
0

1
Kids
General
Special
Audience level: 0.36 (from 0.10 for Theory U : ... to 0.90 for La Danse d ...)
Associated Subjects
Associations, institutions, etc
Associations, institutions, etc.--Management
Buddhist meditations
Businesspeople
Business planning
Church work with the working class
Continuing education
Cooperation
Corporations--Environmental aspects
Creative ability in business
Discernment (Christian theology)
Drucker, Peter F.--(Peter Ferdinand),
Educational change
Globalization
Industrial management
Industries--Environmental aspects
Jaworski, Joseph,
Knowledge management
Leadership
Learning
Life--Religious aspects--Zen Buddhism
Listening--Religious aspects
Lonergan, Bernard J. F
Management
Organizational behavior
Organizational change
Organizational change--Management
Organizational effectiveness
Organizational learning
Pastoral counseling
Pastoral counseling--Methodology
School improvement programs
Self-actualization (Psychology)
Self-actualization (Psychology)--Religious aspects
Self-managed learning
Self-realization
Senge, Peter M
Social change
Social evolution
Social responsibility of business
Strategic alliances (Business)
Strategic planning
Success
Sustainable development
Teams in the workplace
Thought and thinking
United States
Vocational guidance
Work environment
Zen Buddhism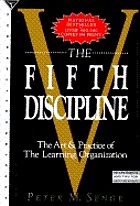 Alternative Names
Peter M. Senge US-amerikanischer Organisationsmanager und Wirtschaftsberater

Peter Michael Senge

Peter Senge Amerikaans auteur

Piter Senge

Senge, P. M.

Senge P. M. 1947-

Senge, Peter.

Senge, Peter 1947-

Senge Peter M.

Senge, Peter Michael 1947-

Senge, Peter (Peter M.)

Сенге П. 1947-

Сенге П. М. 1947-

Сенге, Питер

بيتر سينجي

센게, 피터

센게, 피터 M

셍게, 피터

センゲ, ピーター

センゲ, ピーター・M

彼得·圣吉

彼得·聖吉

Languages
Covers