Venables, Anthony
Overview
| | |
| --- | --- |
| Works: | 278 works in 1,064 publications in 2 languages and 10,496 library holdings |
| Genres: | Case studies |
| Roles: | Author, Editor |
Most widely held works by Anthony Venables
The spatial economy : cities, regions and international trade
by
Masahisa Fujita
( Book )
37 editions published between
1999
and 2014 in
English
and
Spanish
and held by 791 WorldCat member libraries worldwide
Since 1990 there has been a renaissance of theoretical and empirical work on the spatial aspects of the economy - that is, where economic activity occurs and why. Using new tools - in particular, modeling techniques developed to analyze industrial organization, international trade, and economic growth - this "new economic geography" has emerged as one of the most exciting areas of contemporary economics
Multinational firms in the world economy
by
Giorgio Barba Navaretti
( Book )
20 editions published between
2004
and 2006 in
English
and held by 608 WorldCat member libraries worldwide
"With the contribution of other leading experts, Giorgio Barba Navaretti and Anthony Venables assess the determinants of multinationals' actions, investigating why their activity has expanded so rapidly and why some countries have seen more such activity than others. They analyze their effects on countries that are recipients of inward investments, and on those countries that see multinational firms moving jobs abroad. The arguments are made using modern advances in economic analysis, a case study, and by drawing on the extensive empirical literature that assesses the determinants and consequences of activity by multinationals. The treatment is rigorous, yet accessible to all readers with a background in economics, whether students or professionals. Drawing out policy implications, the authors conclude that multinational enterprises are generally a force for the promotion of prosperity in the world economy."--Jacket
Plundered nations? : successes and failures in natural resource extraction
by
Paul Collier
( Book )
8 editions published in
2011
in
English
and held by 376 WorldCat member libraries worldwide
"The study of natural resource extraction in resource-rich countries often shows that plunder, rather than prosperity, has become the norm. Management of natural resources differs widely in every state; a close examination of the decision-making chains in various states highlights the key principles that need to be followed to avoid distortion and dependence. This book consists of eight case studies investigating the political economy of the decision chain, revealing where various states have met with success, or failed disastrously. This original research provides a unique insight into how different countries have handled their resource extraction. This book is essential reading for students, researchers and policy makers working across development economics and natural resource economics."--Provided by publisher
Spatial inequality and development
by
S. M. Ravi Kanbur
( Book )
19 editions published in
2005
in
English
and held by 236 WorldCat member libraries worldwide
"This is an introduction to spatial and regional inequality. Drawing on data from 25 countries from around the world, it examines the questions: What exactly is spatial inequality? Why does it matter? And what should be the policy response to it?"--Provided by publisher
Spatial disparities in human development : perspectives from Asia
( Book )
10 editions published between
2005
and 2006 in
English
and held by 219 WorldCat member libraries worldwide
"Spatial disparities are a measure of the unequal distribution of income, wealth, power and resources between peoples in different locations. This book focuses on issues directly related to the Millennium Development Goals including conflict, poverty, and the causes and consequences of inequality. It applies the latest research techniques including regression-based decomposition, poverty decomposition and computable general equilibrium models."--Jacket
The Economics of the Single European Act
by
George W McKenzie
( Book )
16 editions published between
1991
and 1994 in
English
and held by 192 WorldCat member libraries worldwide
The objective of the Single European Act is to establish a European market without barriers, thereby enabling the free movement of goods, persons, services and capital. To achieve this end the European Commission has put forward some 300 directives to be implemented by 1 January 1993. The contributors to this volume offer a critical evaluation of the likely effects of these measures for Europe as a whole and for the UK economy, in particular
Globalization and the inequality of nations
by
Paul R Krugman
( Book )
23 editions published between
1994
and 1995 in
English
and held by 94 WorldCat member libraries worldwide
A monopolistically competitive manufacturing sector produces goods used for final consumption and as intermediates. Intermediate usage creates cost and demand linkages between firms and a tendency for manufacturing agglomeration. How does globalization affect the location of manufacturing and gains from trade? At high transport costs all countries have some manufacturing, but when transport costs fall below a critical value a core-periphery pattern spontaneously forms, and nations that find themselves in the periphery suffer a decline in real income. At still lower transport costs there is convergence of real incomes, in which peripheral nations gain and core nations may lose
Foreign direct investment as a catalyst for industrial development
by
James R Markusen
( Book )
12 editions published in
1997
in
English
and held by 71 WorldCat member libraries worldwide
How does an FDI project affect local firms in the same industry? Competition in the" product and factor markets tends to reduce profits of local firms, but linkage effects to supplier" industries may reduce input costs and raise profits. This paper develops an analytical framework" to assess these effects. Circumstances in which FDI is complementary to local industry are" established, and it is shown how FDI may lead to the establishment of local industrial sectors." These sectors may grow to the point where local production overtakes and forces out FDI plants." Our results are consistent with the experience of a number of industrial sectors in the NICs."
Africa's cities : opening doors to the world
by
Somik V Lall
( Book )
5 editions published in
2017
in
English
and held by 31 WorldCat member libraries worldwide
Cities in Sub-Saharan Africa are experiencing rapid population growth. Yet their economic growth has not kept pace. Why? One factor might be low capital investment, due in part to Africa's relative poverty: Other regions have reached similar stages of urbanization at higher per capita GDP. This study, however, identifies a deeper reason: African cities are closed to the world. Compared with other developing cities, cities in Africa produce few goods and services for trade on regional and international markets To grow economically as they are growing in size, Africa's cities must open their doors to the world. They need to specialize in manufacturing, along with other regionally and globally tradable goods and services. And to attract global investment in tradables production, cities must develop scale economies, which are associated with successful urban economic development in other regions. Such scale economies can arise in Africa, and they will—if city and country leaders make concerted efforts to bring agglomeration effects to urban areas. Today, potential urban investors and entrepreneurs look at Africa and see crowded, disconnected, and costly cities. Such cities inspire low expectations for the scale of urban production and for returns on invested capital. How can these cities become economically dense—not merely crowded? How can they acquire efficient connections? And how can they draw firms and skilled workers with a more affordable, livable urban environment? From a policy standpoint, the answer must be to address the structural problems affecting African cities. Foremost among these problems are institutional and regulatory constraints that misallocate land and labor, fragment physical development, and limit productivity. As long as African cities lack functioning land markets and regulations and early, coordinated infrastructure investments, they will remain local cities: closed to regional and global markets, trapped into producing only locally traded goods and services, and limited in their economic growth
more
fewer
Audience Level
0

1
Kids
General
Special
Audience level: 0.41 (from 0.04 for Spatial di ... to 0.82 for Trading ar ...)
Related Identities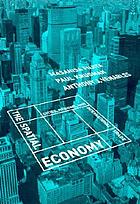 Alternative Names
Anthony Venables British economist and the BP Professor of Economics

Anthony Venables britisk økonom

Anthony Venables Brits econoom

Anthony Venables brittisk ekonom

Vanables, Tony

Venables, A. J.

Venables, A. J. 1953-

Venables, A. J. (Anthony James)

Venables, Anthony J.

Venables, Anthony J. 1953-

Venables, Anthony J. (Anthony James)

Venables, Anthony J. (Anthony James), 1953-

Venables, Anthony James 1953-

Venables, Tony

Venables, Tony 1953-

ベナブルズ, アンソニー・J

Languages
Covers