Sunstein, Cass R.
Most widely held works about Cass R Sunstein
more
fewer
Most widely held works by Cass R Sunstein
Clones and clones : facts and fantasies about human cloning
by
Martha Craven Nussbaum
( Book )
9 editions published between
1998
and 1999 in
English
and held by 1,474 WorldCat member libraries worldwide
"Ranging from psychoanalyst Adam Phillips's case study of a child whose confusion of "cloning" and "clothing" expresses our mixed desire and terror of sameness, to Cass Sunstein's projections of utterly plausible Supreme Court decisions both for and against human cloning; from William Miller's analysis of the queasiness and nervous laughter the subject elicits in many of us to Richard Epstein's libertarian argument against a research ban; from Andrea Dworkin's denunciation of another masculine effort to control reproduction to Martha Nussbaum's witty and elegiac fantasy of the cloning of a lost lover - this collection limns our beliefs and concerns about what it means to be human."--Jacket
Animal rights : current debates and new directions
by
Cass R Sunstein
( Book )
30 editions published between
2004
and 2017 in
English
and held by 1,330 WorldCat member libraries worldwide
Millions of people live with cats, dogs, and other pets, which they treat as members of their families. But through their daily behavior, people who love those pets, and greatly care about their welfare, help ensure short and painful lives for millions, even billions of animals that cannot easily be distinguished from dogs and cats. Today, the overwhelming percentage of animals with whom Westerners interact are raised for food. Countless animals endure lives of relentless misery and die often torturous deaths. The use of animals by human beings, often for important human purposes, has forced uncomfortable questions to center stage: Should people change their behavior? Should the law promote animal welfare? Should animals have legal rights? Should animals continue to be counted as "property"? What reforms make sense? Cass Sunstein and Martha Nussbaum bring together an all-star cast of contributors to explore the legal and political issues that underlie the campaign for animal rights and the opposition to it. Addressing ethical questions about ownership, protection against unjustified suffering, and the ability of animals to make their own choices free from human control, the authors offer numerous different perspectives on animal rights and animal welfare. They show that whatever one's ultimate conclusions, the relationship between human beings and nonhuman animals is being fundamentally rethought. This book offers a state-of-the-art treatment of that rethinking
Why societies need dissent
by
Cass R Sunstein
( Book )
18 editions published between
2003
and 2006 in
English
and
Polish
and held by 1,310 WorldCat member libraries worldwide
"In this book, Cass R. Sunstein shows that organizations and nations are far more likely to prosper if they welcome dissent and promote openness. Attacking "political correctness" in all forms, Sunstein demonstrates that corporations, legislatures, even presidents are likely to blunder if they do not cultivate a culture of candor and disclosure. He shows that unjustified extremism, including violence and terrorism, often results from failure to tolerate dissenting views. The tragedy is that blunders and cruelties could be avoided if people spoke out."--Jacket
Republic.com
by
Cass R Sunstein
( Book )
24 editions published between
2001
and 2007 in 3 languages and held by 1,179 WorldCat member libraries worldwide
"See only what you want to see, hear only what you want to hear, read only what you want to read. In cyberspace, we already have the ability to filter out everything but what we wish to see, hear, and read. Cass Sunstein asks the questions, Is it good for democracy? Is it healthy for the republic? What does this mean for freedom of speech?" "Republic.com exposes the drawbacks of egocentric Internet use, while showing us how to approach the Internet as responsible citizens, not just concerned consumers. Democracy, Sunstein maintains, depends on shared experiences and requires citizens to be exposed to topics and ideas that they would not have chosen in advance. Newspapers and broadcasters helped create a shared culture, but as their role diminishes and the customization of our communications universe increases, society is in danger of fragmenting, shared communities are in danger of dissolving. In their place will arise only louder and ever more extreme echoes of our own voices, our own opinions." "In evaluating the consequences of new communications technologies for democracy and free speech, Sunstein argues the question is not whether to regulate the Net (it's already regulated), but how; proves that freedom of speech is not an absolute; and underscores the enormous potential of the Internet to promote freedom as well as its potential to promote "cybercascades" of like-minded opinions that foster and inflame hate groups. The book ends by suggesting a range of potential reforms to current misconceptions and to improve deliberative democracy and the health of the American republic."--Jacket
Democracy and the problem of free speech
by
Cass R Sunstein
( Book )
21 editions published between
1993
and 2014 in
English
and held by 1,144 WorldCat member libraries worldwide
The right to free speech is invoked to protect an astonishing range of activities, a range that seems to expand every day. Newspapers publish the names of rape victims, flags are burned, pornography flourishes, and all of these controversial actions are protected under the constitutional right of free speech. The Supreme Court increasingly decides disputes by invoking the First Amendment. Civil libertarians, former antiwar protesters, and tobacco advertisers join revisionist conservatives in attacking almost all forms of censorship, extending the search to the farthest reaches of commercial and symbolic speech. In short, we are in the midst of a revolution of absolutist interpretations of free expression. The absolutists are misguided, argues Cass Sunstein. Our government now protects speech that causes harm yet forbids speech that is essential, he says. Instead, we should conceive of free speech first and foremost as a means to achieve civic deliberation and true popular sovereignty. Building on James Madison, Sunstein proposes a "New Deal" for the first Amendment, a new interpretation that attacks undifferentiated absolutism and replaces it with a vision of responsible public life. Sunstein examines broadcasting, campaign finance, hate speech, pornography, government art funding, commercial speech, and the privacy of rape victims. He insists that political speech, essential for the functioning of any democracy, must not only be protected, but encouraged. If the government, say were to use broadcasting markets to encourage attention to public issues and diverse points of view, the First Amendment would not stand in the way. Nonpolitical speech, on the other hand, should be less fully protected when it conflicts with other interests and rights such as that of privacy. Democracy cannot achieve its full potential with a stunted public discourse. Instant polls and 900 numbers may seem to increase political participation, but they are no substitute for reasoned and careful public deliberation. In Democracy and the Problem of Free Speech, Cass Sunstein points the way toward a renewal of American democracy and a reaffirmation of political equality
Radicals in robes : why extreme right-wing courts are wrong for America
by
Cass R Sunstein
( Book )
12 editions published between
2005
and 2009 in
English
and held by 1,087 WorldCat member libraries worldwide
Argues that conservatives want to restore "the Constitution in Exile," which would undermine the civil liberties of Americans and endanger environmental regulations, campaign finance laws, and the right to privacy
The second bill of rights : FDR's unfinished revolution and why we need it more than ever
by
Cass R Sunstein
( Book )
10 editions published between
2004
and 2006 in
English
and held by 970 WorldCat member libraries worldwide
Using FDR's 1944 State of the Union Address as a starting point, the author delves deeply into the revolutionary mind that penned this remarkable declaration of economic rights and illuminates the demise of this ambitious program for reform in the wake of the president's death
Designing democracy : what constitutions do
by
Cass R Sunstein
( Book )
26 editions published between
2001
and 2003 in
English
and held by 947 WorldCat member libraries worldwide
What is the purpose of a constitution? This book shows how a democratic constitution helps diverse people, with opposing ethical and religious commitments, to live together on terms of mutual respect
Free markets and social justice
by
Cass R Sunstein
( Book )
28 editions published between
1997
and 2010 in
English
and
Chinese
and held by 919 WorldCat member libraries worldwide
Written by one of the preeminent voices in the legal/political arena today, this ground-breaking book moves beyond the "more/less" question by presenting a new conception of the relationship between free markets and social justice. Instead of asking whether there should be more or less regulation, Cass R. Sunstein asks readers to consider what kinds of regulations promote human well-being in different contexts. He develops seven basic themes, involving the myth of laissez-faire, the importance of fair distribution, the puzzle of human rationality, the diversity of human goods, the role of social norms in forming people's preferences, the contextual character of choice, and the effects of law on human desires. As the latest word from an internationally renowned writer, Free Markets and Social Justice suggests a new way of understanding the role of the economic marketplace in a democratic society
Infotopia : how many minds produce knowledge
by
Cass R Sunstein
( Book )
34 editions published between
1465
and 2008 in
English
and
Thai
and held by 912 WorldCat member libraries worldwide
The rise of the "information society" offers not only considerable peril but also great promise. Beset from all sides by a never-ending barrage of media, how can we ensure that the most accurate information emerges and is heeded? In this book, Cass R. Sunstein develops a deeply optimistic understanding of the human potential to pool information, and to use that knowledge to improve our lives. In an age of information overload, it is easy to fall back on our own prejudices and insulate ourselves with comforting opinions that reaffirm our core beliefs. Crowds quickly become mobs. The justification for the Iraq war, the collapse of Enron, the explosion of the space shuttle Columbia-all of these resulted from decisions made by leaders and groups trapped in "information cocoons," shielded from information at odds with their preconceptions. How can leaders and ordinary people challenge insular decisionmaking and gain access to the sum of human knowledge? Stunning new ways to share and aggregate information, many Internet-based, are helping companies, schools, governments, and individuals not only to acquire, but also to create, ever-growing bodies of accurate knowledge. Through a ceaseless flurry of self-correcting exchanges, wikis, covering everything from politics and business plans to sports and science fiction subcultures, amass-and refine-information. Open-source software enables large numbers of people to participate in technological development. Prediction markets aggregate information in a way that allows companies, ranging from computer manufacturers to Hollywood studios, to make better decisions about product launches and office openings. Sunstein shows how people can assimilate aggregated information without succumbing to the dangers of the herd mentality--and when and why the new aggregation techniques are so astoundingly accurate. In a world where opinion and anecdote increasingly compete on equal footing with hard evidence, the on-line effort of many minds coming together might well provide the best path to infotopia
more
fewer
Audience Level
0

1
Kids
General
Special
Audience level: 0.21 (from 0.07 for Punitive d ... to 0.94 for Democrazia ...)
Related Identities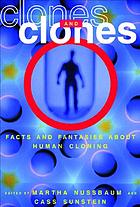 Alternative Names
Cass Sunstein Amerikaans jurist

Cass Sunstein US-amerikanischer Rechtswissenschaftler und Ökonom

Sunstein, Cass.

Sunstein, Cass 1954-

Sunstein, Cass R.

Sunstein, Cass Robert

Sunstein, Cass Robert, 1954-

Касс Санстейн

سونشتاين، كاس أر.، 1954-

كاس أر. سونشتاين، 1954-

كاس ر. سانشتين، 1954-

کس سانستاین

선스타인, 카스 R. 1954-

선스타인, 캐스 1954-

선스타인, 캐스 R. 1954-

선스테인, 캐스 1954-

キャス・サンスティーン

サンスタイン, キャス・R

サンスティーン, キャス

サンスティーン, キャス・R.

サンスティン, キャス R. 1954-

凱斯·桑斯坦

Languages
Covers