Public Affairs Television (Firm)
Most widely held works by Public Affairs Television (Firm)
Joseph Campbell and the power of myth
by
Joseph Campbell
( Visual )
18 editions published between
1988
and 2012 in
English
and
Undetermined
and held by 924 WorldCat member libraries worldwide
Bill Moyers and Joseph Campbell discuss the themes and roots of human myth which is seen as man's attempt to relate himself to the universe. Starting with various topics Campbell shows both how man creates his universe and is controlled by the myth he has created
Buying the war
( Visual )
10 editions published between
2007
and 2008 in
English
and held by 732 WorldCat member libraries worldwide
"The Bush administration marketed and sold the war in Iraq to the American people. How and why did the press buy it, and what does that say about the role of journalists in helping the public sort out fact from propaganda? In this program, veteran journalist Bill Moyers, award-winning producer Kathleen Hughes, and their investigative team piece together the reporting and political spin that shaped the public mind prior to, during, and following the 2003 invasion. Exposing the disappearance of a watchdog mentality in mainstream newspaper and TV journalism, the documentary also highlights the work of intrepid Knight Ridder reporters who dug beneath the surface of administration claims, only to be drowned out by the drums of war. Further insight comes from journalists Dan Rather, former anchor of CBS evening news; Tim Russert of NBC's Meet the press; Bob Simon of 60 minutes; and Walter Isaacson, former chairman of CNN"--Container
On our own terms : Moyers on dying
by
Bill D Moyers
( Visual )
8 editions published between
2000
and 2014 in
English
and held by 710 WorldCat member libraries worldwide
[2] A Different Kind of Care: Presents important strides being made in the area of palliative care at pioneering institutions such as New York's Mt. Sinai Hospital and Memorial Sloan-Kettering Cancer Center. These advances are bringing peace to those who fear that they will be a burden to loved ones, will suffer needlessly, or will be abandoned in their hour of greatest need
A Death of one's own
( Visual )
18 editions published between
2000
and 2009 in
English
and held by 679 WorldCat member libraries worldwide
More and more Americans are looking for opportunities to exert some measure of control over where and how they die. In this program, Bill Moyers unravels the complexities underlying the many choices at the end of life, including the bitter debate over physician-assisted suicide. Three patients, their families and their doctors discuss some of the hardest decisions, including how to pay for care, what constitutes humane treatment, and how to balance dying and dignity. In the end, do these patients die the way they wanted? Yes ... and no."
Joseph Campbell and the power of myth : with Bill Moyers
by
Joseph Campbell
( Visual )
13 editions published between
1988
and 2010 in
English
and held by 671 WorldCat member libraries worldwide
Bill Moyers and Joseph Campbell discuss the themes and roots of human myth which is seen as man's attempt to relate himself to the universe. Starting with various topics Campbell shows both how man creates his universe and is controlled by the myth he has created
Healing and the mind
by
Bill D Moyers
( Visual )
7 editions published between
1993
and 2009 in
English
and held by 665 WorldCat member libraries worldwide
(Producer) Ancient medical science told us our minds and bodies are one. So did philosophers of old. Now modern science and new research are helping us to understand these connections. Bill Moyers talks with physicians, scientists, therapists, and patients--people who are taking a new look at the meaning of sickness and health. He discusses their search for answers to perplexing questions: How do emotions translate into chemicals in our body? How do thoughts and feelings influence health? How can we collaborate with our bodies to encourage healing?
Living with dying
by M Barchevska
( Visual )
14 editions published between
2000
and 2008 in
English
and held by 664 WorldCat member libraries worldwide
Death, which sooner or later comes to all, is treated as a strangely taboo subject in America. In this program, veteran PBS journalist Bill Moyers describes the search for new ways of thinking-and talking-about dying. Forgoing the usual reluctance that most Americans show toward speaking about death, patients and medical professionals alike come forward to examine the end of life with honesty, courage, and even humor, demonstrating that dying can be an incredibly rich experience for both the terminally ill and their loved ones
A Time to change
by
Judith C Blackwell
( Visual )
16 editions published between
2000
and 2008 in
English
and held by 629 WorldCat member libraries worldwide
"Whether they want to or not, four out of five Americans will likely die in hospitals or nursing homes and the care they get will depend on who is footing the bill. Bill Moyers introduces crusading medical professionals--including staff members of the Balm of Gilead Project in Brimingham, Alabama--who have dedicated themselves to improving end-of-life care by changing America's overburdened health system."
A Different kind of care
( Visual )
15 editions published between
2000
and 2009 in
English
and held by 629 WorldCat member libraries worldwide
At the end of life, what many Americans want is physical and spiritual comfort in a home setting. In this program, veteran PBS journalist Bill Moyers presents the important strides being made in the area of palliative care at pioneering institutions such as New York's Mt. Sinai Medical Center and Memorial Sloan-Kettering Cancer Center. These advances are bringing peace to those who fear that they will be a burden to loved ones, will suffer needlessly, or will be abandoned in their hour of greatest need
A Gathering of men
by
Bill D Moyers
( Visual )
13 editions published between
1990
and 2006 in
English
and held by 623 WorldCat member libraries worldwide
Bill Moyers interviews Robert Bly about the confusion men feel today about their roles in society and in their inner lives. Alternates between this interview and a workshop in which Robert Bly leads a group of 100 men into a deeper understanding of their own grief
more
fewer
Audience Level
0

1
Kids
General
Special
Audience level: 0.22 (from 0.15 for Amazing gr ... to 0.28 for Bill T. Jo ...)
Related Identities
Associated Subjects
Abolitionists
Achebe, Chinua
Adulthood--Psychological aspects
Africa
Africa, Sub-Saharan
African American dramatists
Age discrimination
Ageism
Amazing grace (Hymn)
American literature
American literature--African American authors
Antislavery movements
Bereavement
Campbell, Joseph,
Caregivers
Death
Death--Moral and ethical aspects
Death--Psychological aspects
Death--Social aspects
Drama
Experience (Religion)
Great Britain
Healing--Psychological aspects
Health planning
Holistic medicine
Hospice care
Jones, Bill T
Literature, Modern
Lucas, George,
Mass media--Political aspects
Medicine and psychology
Mind and body
Moyers, Bill D
Myth
Mythology
Palliative treatment
Politics and government
Psychophysiology
Religion historians
Revelation
Right to die
Social medicine
Social work with older people
Terminal care
Terminal care facilities
Terminally ill
Theater
United States
Wilberforce, William,
Wilson, August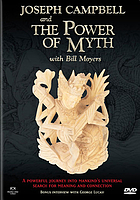 Covers
Languages