Swift, Adam 1961-
Most widely held works by Adam Swift
Political philosophy : a beginners' guide for students and politicians
by
Adam Swift
( Book )
59 editions published between
2001
and 2019 in 3 languages and held by 1,046 WorldCat member libraries worldwide
"Democracy works best when both politicians and voters move beyond rhetoric to think clearly and carefully about the political principles that should govern their society. But clear thinking is difficult in an age when established orthodoxies have fallen by the wayside. Bringing political philosophy out of the ivory tower and within the reach of all, this book provides us with tools to cut through the complexities of modern politics. In so doing, it makes a valuable contribution to the democratic process."--Jacket
Family values : the ethics of parent-child relationships
by
Harry Brighouse
( )
19 editions published between
2014
and 2017 in
English
and held by 1,011 WorldCat member libraries worldwide
"The family is hotly contested ideological terrain. Some defend the traditional two-parent heterosexual family while others welcome its demise. Opinions vary about how much control parents should have over their children's upbringing. Family Values provides a major new theoretical account of the morality and politics of the family, telling us why the family is valuable, who has the right to parent, and what rights parents should--and should not--have over their children. Harry Brighouse and Adam Swift argue that parent-child relationships produce the "familial relationship goods" that people need to flourish. Children's healthy development depends on intimate relationships with authoritative adults, while the distinctive joys and challenges of parenting are part of a fulfilling life for adults. Yet the relationships that make these goods possible have little to do with biology, and do not require the extensive rights that parents currently enjoy. Challenging some of our most commonly held beliefs about the family, Brighouse and Swift explain why a child's interest in autonomy severely limits parents' right to shape their children's values, and why parents have no fundamental right to confer wealth or advantage on their children. Family Values reaffirms the vital importance of the family as a social institution while challenging its role in the reproduction of social inequality and carefully balancing the interests of parents and children."--Jacket
Liberals and communitarians
by
Stephen Mulhall
( Book )
59 editions published between
1992
and 2008 in
English
and held by 970 WorldCat member libraries worldwide
Traces the progress of the debate between liberals and commutarians. Beginning with an account of John Rawls' "A Theory of Justice", it goes on to provide a presentation of the work of the main communitarians - Michael Sandel, Alisdair MacIntyre, Charles Taylor and Michael Walzer
Against the odds? : social class and social justice in industrial societies
by
Gordon Marshall
( Book )
27 editions published between
1996
and 2011 in
English
and held by 517 WorldCat member libraries worldwide
What is the relation between social class and social justice? Some see existing patterns of social mobility as evidence of inequality of opportunity, others regard them as meritocratic. This study brings together thought and findings about the issue
How not to be a hypocrite : school choice for the morally perplexed
by
Adam Swift
( Book )
19 editions published in
2003
in
English
and held by 315 WorldCat member libraries worldwide
When it comes down to choosing a school for your children, do you find it difficult to deal with the apparent conflict between your political beliefs and your personal commitments? This book is for parents who have a choice about what kind of school their children go to and find that the choice raises moral dilemmas: should you agonise about whether you are justified in seeking the best for your children?; is there something wrong with an education system that permits children's chances in life to be influenced by their parents' ability and willingness to pay?; should you disapprove of an arrangement in which the most able and motivated children are creamed off, worsening the educational experience of the majority?; should equality of opportunity restrict what parents should be allowed to do for their children?; and how can you apply principle to practice?
Educational goods : values, evidence, and decision making
by
Harry Brighouse
( )
6 editions published between
2017
and 2018 in
English
and held by 287 WorldCat member libraries worldwide
We spend a lot of time arguing about how schools might be improved. But we rarely take a step back to ask what we as a society should be looking for from education what exactly should those who make decisions be trying to achieve? In Educational Goods, two philosophers and two social scientists address this very question. They begin by broadening the language for talking about educational policy: "educational goods" are the knowledge, skills, and attitudes that children develop for their own benefit and that of others; "childhood goods" are the valuable experiences and freedoms that make childhood a distinct phase of life. Balancing those, and understanding that not all of them can be measured through traditional methods, is a key first step. From there, they show how to think clearly about how those goods are distributed and propose a method for combining values and evidence to reach decisions. They conclude by showing the method in action, offering detailed accounts of how it might be applied in school finance, accountability, and choice. The result is a reimagining of our decision making about schools, one that will sharpen our thinking on familiar debates and push us toward better outcomes
Media economics
by
Stuart Cunningham
( Book )
10 editions published in
2015
in
English
and held by 202 WorldCat member libraries worldwide
Understanding the economic paradigms at work in media industries and markets is vitally important for the analysis of the media system as a whole. The changing dynamics of media production, distribution and consumption are stretching the capacity of established economic paradigms. In addition to succinct accounts of neo-classical and critical political economics, the text offers fresh perspectives for understanding media drawn from two 'heterodox' approaches: institutional economics and evolutionary economics. Applying these paradigms to vital topics and case studies, Media Economics stresses the value and limits of contending economic approaches in understanding how the media operates today. It is essential reading for all students of Media and Communication Studies, and also those from Economics, Policy Studies, Business Studies and Marketing backgrounds who are studying the media
Against the Odds?
by
Gordon Marshall
( )
2 editions published in
1997
in
English
and held by 34 WorldCat member libraries worldwide
What is the relation between social class and social justice? This is currently a matter of public as well as academic controversy. While nobody would deny that the distribution of rewards in industrial societies is unequal, there is sharp disagreement about whether this inequality can be justified. Some see existing patterns of social mobility as evidence of inequality of opportunity. Others regard them as meritocratic, simply reflecting the distribution of abilities among the population. This fascinating, interdisciplinary study brings together recent developments in normative thinking about
El individuo frente a la comunidad : el debate entre liberales y comunitaristas
by
Stephen Mulhall
( Book )
4 editions published between
1992
and 1996 in
Spanish
and held by 25 WorldCat member libraries worldwide
En esta época de transición que vivimos, esta polémica viene a ser un conflicto entre dos tradiciones que se juegan el predominio futuro. Según esto, podríamos imaginar el debate como un nuevo Lepanto que enfrenta distintas concepciones del hombre y de la sociedad, esta vez en aguas del Atlántico Norte. El liberalismo, avanzadilla de la modernidad, es una nave que surca pacíficamente el océano de las sociedades occidentales, una vez hundido por su propio peso el enemigo marxista. Los autores toman posición a favor del liberalismo. Pero ejercen una honesta autocrítica y exponen fielmente los argumentos de la parte contraria
Politická filozofie : základní otázky moderní politologie
by
Adam Swift
( )
4 editions published between
2005
and 2014 in
English
and
Czech
and held by 20 WorldCat member libraries worldwide
Politicians invoke grand ideas: social justice, democracy, liberty, equality, community. But what do these ideas really mean? How can politicians across the political spectrum appeal to the same values?This new edition of Adam Swift's highly readable introduction to political philosophy answers these important questions, and includes new material on global justice, feminism, and method in political theory, as well as updated guides to further reading. This lively and accessible book is ideal for students, but it also brings the insights of the world's leading political philosophers to a wide g
more
fewer
Audience Level
0

1
Kids
General
Special
Audience level: 0.51 (from 0.24 for Family val ... to 0.90 for Zi you zhu ...)
Related Identities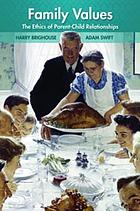 Covers
Alternative Names
Adam Swift British political philosopher and sociologist

Adam Swift Brits filosoof

Adam Swift filòsof britànic

Adam Swift filosofo britainiarra

Adam Swift filósofo británico

Adam Swift filosofo britannico

Adam Swift filósofu británicu

Adam Swift philosophe britannique

آدم سويفت فيلسوف من المملكة المتحدة

스위프트, 아담 1961-

스위프트, 애덤

스위프트, 애덤 1961-

スウィフト, アダム

Languages