Wunderlich, Gooloo S.
Most widely held works by Gooloo S Wunderlich
Nursing staff in hospitals and nursing homes : is it adequate?
by Institute of Medicine Committee on the Adequacy of Nursing Staff in Hospitals and Nursing Homes
( Book )
11 editions published between
1900
and 1996 in
English
and held by 450 WorldCat member libraries worldwide
Hospitals and nursing homes are responding to changes in the health care system by modifying staffing levels and the mix of nursing personnel. But do these changes endanger the quality of patient care? Do nursing staff suffer increased rates of injury, illness, or stress because of changing workplace demands? These questions are addressed in Nursing Staff in Hospitals and Nursing Homes, a thorough and authoritative look at today's health care system that also takes a long-term view of staffing needs for nursing as the nation moves into the next century. The committee draws fundamental conclusions about the evolving role of nurses in hospitals and nursing homes and presents recommendations about staffing decisions, nursing training, measurement of quality, reimbursement, and other areas. The volume also discusses work-related injuries, violence toward and abuse of nursing staffs, and stress among nursing personnel--and examines whether these problems are related to staffing levels. Included is a readable overview of the underlying trends in health care that have given rise to urgent questions about nurse staffing: population changes, budget pressures, and the introduction of new technologies. Nursing Staff in Hospitals and Nursing Homes provides a straightforward examination of complex and sensitive issues surround the role and value of nursing on our health care system
Improving the quality of long-term care
by
Institute of Medicine (U.S.)
( Book )
12 editions published between
2000
and 2001 in
English
and held by 349 WorldCat member libraries worldwide
Annotation
Food insecurity and hunger in the United States : an assessment of the measure
( Book )
9 editions published in
2006
in
English
and held by 138 WorldCat member libraries worldwide
"The United States is viewed by the world as a country with plenty of food, yet not all households in America are food secure, meaning access at all times to enough food for an active, healthy life. A proportion of the population experiences food insecurity at some time in a given year because of food deprivation and lack of access to food due to economic resource constraints. Still, food insecurity in the United States is not of the same intensity as in some developing countries. Since 1995 the U.S. Department of Agriculture (USDA) has annually published statistics on the extent of food insecurity and food insecurity with hunger in U.S. households. These estimates are based on a survey measure developed by the U.S. Food Security Measurement Project, an ongoing collaboration among federal agencies, academic researchers, and private organizations."
Improving health care cost projections for the Medicare population : summary of a workshop
by
National Research Council (U.S.)
( Book )
7 editions published in
2010
in
English
and
Undetermined
and held by 97 WorldCat member libraries worldwide
"Developing credible short-term and long-term projections of Medicare health care costs is critical for public- and private-sector policy planning, but faces challenges and uncertainties. There is uncertainty not only in the underlying economic and demographic assumptions used in projection models, but also in what a policy modeler assumes about future changes in the health status of the population and the factors affecting health status, the extent and pace of scientific and technological breakthroughs in medical care, the preferences of the population for particular kinds of care, the likelihood that policy makers will alter current law and regulations, and how each of these factors relates to health care costs for the elderly population. Given the substantial growth in the Medicare population and the continued increases in Medicare, Medicaid, and private health insurance spending, the availability of well-specified models and analyses that can provide useful information on the likely cost implications of health care policy alternatives is essential. It is therefore timely to review the capabilities and limitations of extant health care cost models and to identify areas for research that offer the most promise to improve modeling, not only of current U.S. health care programs, but also of policy alternatives that may be considered in the coming years. The National Research Council conducted a public workshop focusing on areas of research needed to improve health care cost projections for the Medicare population, and on the strengths and weaknesses of competing frameworks for projecting health care expenditures for the elderly. The workshop considered major classes of projection and simulation models that are currently used and the underlying data sources and research inputs for these models. It also explored areas in which additional research and data are needed to inform model development and health care policy analysis more broadly. The workshop, summarized in this volume, drew people from a wide variety of disciplines and perspectives, including federal agencies, academia, and nongovernmental organizations."--home page
Medical care economic risk : measuring financial vulnerability from spending on medical care
by
Panel on Measuring Medical Care Risk in Conjunction with the New Supplemental Income Poverty Measure
( Book )
6 editions published in
2012
in
English
and
Undetermined
and held by 76 WorldCat member libraries worldwide
"The United States has seen major advances in medical care during the past decades, but access to care at an affordable cost is not universal. Many Americans lack health care insurance of any kind, and many others with insurance are nonetheless exposed to financial risk because of high premiums, deductibles, co-pays, limits on insurance payments, and uncovered services. One might expect that the U.S. poverty measure would capture these financial effects and trends in them over time. Yet the current official poverty measure developed in the early 1960s does not take into account significant increases and variations in medical care costs, insurance coverage, out-of-pocket spending, and the financial burden imposed on families and individuals. Although medical costs consume a growing share of family and national income and studies regularly document high rates of medical financial stress and debt, the current poverty measure does not capture the consequences for families' economic security or their income available for other basic needs. In 1995, a panel of the National Research Council (NRC) recommended a new poverty measure, which compares families' disposable income to poverty thresholds based on current spending for food, clothing, shelter, utilities, and a little more. The panel's recommendations stimulated extensive collaborative research involving several government agencies on experimental poverty measures that led to a new research Supplemental Poverty Measure (SPM), which the U.S. Census Bureau first published in November 2011 and will update annually. Analyses of the effects of including and excluding certain factors from the new SPM showed that, were it not for the cost that families incurred for premiums and other medical expenses not covered by health insurance, 10 million fewer people would have been poor according to the SPM. The implementation of the patient Protection and Affordable Care Act (ACA) provides a strong impetus to think rigorously about ways to measure medical care economic burden and risk, which is the basis for Medical Care Economic Risk. As new policies - whether part of the ACA or other policies - are implemented that seek to expand and improve health insurance coverage and to protect against the high costs of medical care relative to income, such measures will be important to assess the effects of policy changes in both the short and long term on the extent of financial burden and risk for the population, which are explained in this report"--Publisher's description
more
fewer
Audience Level
0

1
Kids
General
Special
Audience level: 0.16 (from 0.02 for Disability ... to 0.67 for Measuring ...)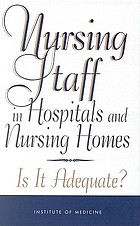 Languages
Covers