Chang, Ha-Joon
Most widely held works about Ha-Joon Chang
Most widely held works by Ha-Joon Chang
The politics of trade and industrial policy in Africa : forced consensus?
by
Charles Soludo
( )
19 editions published between
2004
and 2014 in
English
and held by 1,891 WorldCat member libraries worldwide
This book maps the policy process and political economy of policymaking in Africa. Its focus on trade and industrial policy makes it unique in the literature. Detailed case studies help the reader to understand how the process and motivation behind policy decisions can vary from country to country depending on the form of government, ethnicity and nationality, and other social factors. The book will appeal to students and academics in economics, political economy, political science, and African studies. Professionals, practitioners, and policymakers in the international donor community and bot
Institutional change and economic development
by
Ha-Joon Chang
( )
23 editions published in
2007
in
English
and held by 1,882 WorldCat member libraries worldwide
The issue of institutional development has come to prominence during the last decade or so. During this period, even the IMF and the World Bank, which used to treat institutions as mere 'details', have come to emphasize their role in economic development. However, there are still some important knowledge gaps that need to be filled before we can say that we have a good grip on the issue of institutions and economic development, both theoretically and at the policy level. This book constitutes an attempt to fill these gaps.--Publisher's description
23 things they don't tell you about capitalism
by
Ha-Joon Chang
( Book )
94 editions published between
2010
and 2019 in 17 languages and held by 1,685 WorldCat member libraries worldwide
Challenges popular misconceptions while making startling revelations about free-market practices, explaining the author's views on global capitalism dynamics while making recommendations for reshaping capitalism to humane ends
Bad samaritans : the myth of free trade and the secret history of capitalism
by
Ha-Joon Chang
( Book )
26 editions published between
2007
and 2010 in
English
and
Korean
and held by 1,442 WorldCat member libraries worldwide
Contrarian economist Chang blasts holes in the "World Is Flat" theories of Thomas Friedman and other neo-liberal economists who argue that only unfettered capitalism and wide-open international trade can lift struggling nations out of poverty. On the contrary, Chang shows, today's economic superpowers--from the United States to Britain to his native South Korea--all attained prosperity by protectionism and government intervention in industry. We in the wealthy nations have conveniently forgotten this fact, telling ourselves a fairy tale about the magic of free trade and forcing policies that suit ourselves on the developing world. Unlike typical economists who construct models of how economies are supposed to behave, Chang examines the past: what has actually happened. He calls on America to return to its abandoned role, embodied in programs like the Marshall Plan, to offer a helping hand, instead of a closed fist, to countries struggling to follow in our footsteps.--From publisher description
Reclaiming development : an alternative economic policy manual
by
Ha-Joon Chang
( )
46 editions published between
2004
and 2014 in
English
and
Undetermined
and held by 1,424 WorldCat member libraries worldwide
After half a century of disappointed hopes, where do developing countries go from here? In this volume, two economists refute some of the main myths of free market globalization in trenchant fashion, introducing alternative economic policies that can be and have been successfully pursued
Economics : the user's guide
by
Ha-Joon Chang
( Book )
30 editions published between
2014
and 2015 in
English
and
Korean
and held by 1,423 WorldCat member libraries worldwide
"Unlike many economists, who present only one view of their discipline, Chang introduces a wide range of economic theories--from the Classical economists to the Behavioral economists, from the Marxists to the Austrians--revealing how each has its strengths and weaknesses and why there is no one correct way to explain economic behavior. Instead, by challenging received wisdom and exposing the myriad institutional, political, and technological forces that shape our economic world, Chang explains how our increasingly global and interconnected world works and is evolving. Economics: The User's Guide is a concise and expertly crafted guide to economic theories, and will give all who read it a clear and accurate picture of the global economy and how and why it affects our daily lives."--Jacket
Restructuring Korea Inc.
by
Jang-Sup Shin
( )
27 editions published between
2002
and 2013 in
English
and held by 1,120 WorldCat member libraries worldwide
"Looking first at the strengths and weaknesses of 'Korea Inc.' in comparison with other East Asian countries, the authors describe the challenges faced by Korea in the 1990s due to the acceleration of globalisation. By arguing that the transition attempted by Korea was badly conceived and ill designed, Restructuring Korea Inc. focuses on corporate reform after the crisis that has led to the running up of huge 'transition costs'."--Jacket
Kicking away the ladder : development strategy in historical perspective
by
Ha-Joon Chang
( Book )
41 editions published between
2002
and 2007 in
English
and
Undetermined
and held by 701 WorldCat member libraries worldwide
"How did the rich countries really become rich? In this provocative study, Ha-Joon Chang examines the great pressure on developing countries from the developed world to adopt certain 'good policies' and 'good institutions', seen today as necessary for economic development. Adopting a historical approach, Dr Chang finds that the economic evolution of now-developed countries differed dramatically from the procedures that they now recommend to poorer nations. His conclusions are compelling and disturbing: that developed countries are attempting to 'kick away the ladder' with which they have climbed to the top, thereby preventing developing counties from adopting policies and institutions that they themselves have used." -- Publisher's information
Rethinking development economics
( Book )
22 editions published between
2003
and 2006 in
English
and held by 462 WorldCat member libraries worldwide
"This important collection tackles the failure of neoliberal reform to generate long-term growth and reduce poverty in many developing and transition economies. As dramatically demonstrated in the collapse of the WTO's Seattle talks, there is increasing dissatisfaction, in both developing and developed countries, with the emerging neoliberal global economic order. The resignations of Joseph Stiglitz and Ravi Kanbur from the World Bank emphasize that this disillusionment with the orthodoxy now exists at the very heart of the establishment. Yet the increasing demand for an alternative to this orthodoxy is not being met. Over the last few decades, the older generation of development economists have been edged out of most major universities, particularly in the USA. The situation in most developing countries is even worse: although there is more demand for alternatives to orthodox development economics, these countries have even less capability to generate such alternatives. 'Rethinking Development Economics' is intended to fill this gap, addressing key issues in development economics, ranging from macroeconomics, finance and governance to trade, industry, agriculture and poverty. Bringing together some of the foremost names in the field, this comprehensive and timely collection constitutes a critical staging post in the future of development economics."--Back cover
The role of the state in economic change
by
Ha-Joon Chang
( Book )
22 editions published between
1995
and 2011 in
English
and held by 419 WorldCat member libraries worldwide
The overall conclusion of the empirical and theoretical analysis is that the simplistic notion of politics fundamental to Neo-Liberal arguments makes them at best misleading and at worst deceitful. Although one can talk of certain general principles, there is no hard and fast rule to determine the optimal degree and the desirable areas of state intervention, which can only be determined in the concrete historical, institutional, and geographical context. The challenge is to form a new synthesis in which the valid insights of Neo-Liberalism are stripped of their ideological baggage and integrated into a wider and more objective intellectual framework
more
fewer
Audience Level
0

1
Kids
General
Special
Audience level: 0.31 (from 0.04 for The politi ... to 0.87 for Fracaso : ...)
Related Identities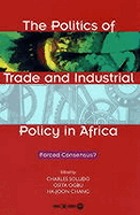 Covers
Alternative Names
Čangs, Hadžūns 1963-

Chang 1963- Ha-Joon

Chang, Ha-Joon

Chang, Ha-Joon, 1963-

Chang Ha-joon südkoreanischer Wirtschaftswissenschaftler

Chang, Ha-jun

Chang, Ha-jun 1963-

Chang, Hajoon 1963-

Chang Kha Zhün 1963-

Ha-Joon, Chang

Ha-Joon Chang, 1963-

Ha-Joon Chang economist

Ha-Joon Chang Economista

Ha-Joon Chang economista heterodoxo

Ha-Joon Chang economistas heterodoxos

Ha-joon Chang économiste sud-coréen

Ha-Joon Chang econoom uit Zuid-Korea

Hajun Chan

Jang, Hajun

Jang, Hajun 1963-

Ха Джун Чхан

Ха-Джуун Чанг

Ха-Юн Чанґ економіст

Чанг Ха Жүн 1963-

Чхан Ха Джун

צ'נג, הא-ג'ון

ها جون چانگ

장, 하준

장하준

チャン, ハジュン

ハ・ヨンジュン・チャン

ハジュン・チャン

張夏準

Languages