Burkett, Elinor
Most widely held works about Elinor Burkett
Most widely held works by Elinor Burkett
Golda
by
Elinor Burkett
( Book )
15 editions published between
2008
and 2014 in 4 languages and held by 1,185 WorldCat member libraries worldwide
The first female head of state in the Western world and one of the most influential women in modern history, Golda Meir was one of the founders of the State of Israel, the architect of its socialist infrastructure, and its most tenacious international defender. Historian-journalist Burkett looks beyond Meir's well-known accomplishments to the complex motivations and ideals, personal victories and disappointments, of her charismatic public persona. Beginning with Meir's childhood in virulently anti-Semitic Russia and her family's subsequent relocation to the United States, Burkett places Meir within the framework of the American immigrant experience, the Holocaust, and the singlemindedness of a generation that carved a nation out of its own nightmares and dreams.--From publisher description
The baby boon : how family-friendly America cheats the childless
by
Elinor Burkett
( Book )
4 editions published in
2000
in
English
and held by 755 WorldCat member libraries worldwide
""Equal Pay for Equal Work" is one of the foundations of modern American work life. But workers without children do not reap the same rewards as do their colleagues who are parents. Instead, as veteran journalist Elinor Burkett reveals, the past decade has seen the most massive redistribution of wealth since the War on Poverty - this time not from rich to poor but from nonparents, no matter how modest their means, to parents, no matter how affluent. Parents today want their child and their Lexus, too - which accounts for the new culture of parental privilege that Burkett aptly calls "the baby boon."" "Burkett reports from the front lines of the work-place: from the hallowed newsroom of The New York Times to the floor of a textile factory in North Carolina to a hospital in Boston. She exposes a simmering backlash against perks for parents, from workers who are losing their tempers and fighting for their rights. She spells out how tax breaks for families with six-figure incomes are not available to childless people earning half as much. And she tells the dramatic story of how pro-family conservatives and feminists became strange bedfellows on the issue of pro-family rights, leading to an increase in workplace and government entitlement for parents - at the same time as the childless poor lost their public benefits." "Armed with hard data and grassroots reporting, Elinor Burkett points the way to a more equitable future. With an inside look at what some companies are already doing to redress the grievances of childless workers and a hard assessment of what the truly needy - children and adults - require in order to survive, Burkett fires the first shot in the battle to come."--Jacket
The right women : a journey through the heart of conservative America
by
Elinor Burkett
( Book )
6 editions published between
1998
and 1999 in
English
and held by 689 WorldCat member libraries worldwide
American women have begun cropping up in unlikely places - in the conservative reaches of politics and at the helm of the National Rifle Association, in extremist militia groups and on the talk shows of the most virulent antiliberal, and antifeminist, radio hosts in the nation. Despite feminist predictions that women's liberation would forge a national sisterhood dancing to a liberal beat, women in growing numbers are declaring themselves to be strong, invincible and enemies of the very movement that empowered them. Elinor Burkett, a pioneer in women's studies, spent two years on the road meeting the vanguard of this counter-women's movement in order to write The Right Women. She interviewed the shooting stars of national politics, identifiable leaders such as Elizabeth Dole, Bay Buchanan and Helen Chenoweth - and the stars-to-be, twentysomethings who are bold, brash and brazenly right wing. She walked the halls of academia with politically incorrect college students and faculty, visited the homes of gun-toting militiawomen in Montana and listened to the lonely Abolitionists - African-American conservative women intent on doing away with every program liberals ever designed to help them. You will meet these women, and dozens more, whose voices have been curiously absent from the national discussion, on the pages of this book. The Right Women is neither an attack on feminism nor a defense of antifeminism, but a travelogue through the lives of women who are rewriting women's history with the choices they make about careers, marriage, childbearing, fashion, television and voting. Burkett argues that while they are forging new relationships with institutions that liberal feminism has written off as hopelessly patriarchal, these women are not turning their backs on the ideals of the women's movement. Instead, they are living up to those ideals by refusing to march in lockstep with anyone - even their so-called sisters. Their refusal to live the lives their feminist forebears prescribed for them is the fruit of the very movement they are rejecting
Another planet : a year in the life of a suburban high school
by
Elinor Burkett
( Book )
5 editions published between
2001
and 2002 in
English
and held by 604 WorldCat member libraries worldwide
" ... an insider's view of the lives of suburban teenagers, the plight of the nation's teachers, and the state of American education."--Cover
Music by Prudence
( Visual )
4 editions published between
2009
and 2010 in
English
and held by 198 WorldCat member libraries worldwide
Prudence Mabhena and the members of the Liyana band live and work at King George the VI School for Children with Disabilities in Bulawayo, Zimbabwe. In Zimbabwe, disability is often considered a result of witchcraft. Many disabled children are neglected, abandoned, and even killed. KGVI is a school for physically disabled students from all over the country, focused on empowering students with the ability to live as independent a life as they possibly can. Liyana is an afro-fusion band formed at KGVI. They play marimba, traditional drums, keyboard, and piano, compose their own music, and write their own songs. In 2006, they won an inter-regional music festival in Mozambique and as a prize toured Sweden, Netherlands, and Belgium for 5 weeks. Prudence and Liyana are all about talent, family, sharing, and friendship
Golda Meir : the iron lady of the Middle East
by
Elinor Burkett
( Book )
6 editions published between
2008
and 2009 in
English
and held by 95 WorldCat member libraries worldwide
The first female head of state in the Western world and one of the most influential women in modern history, Golda Meir was one of the founders of the State of Israel, the architect of its socialist infrastructure, and its most tenacious international defender. Historian-journalist Burkett looks beyond Meir's well-known accomplishments to the complex motivations and ideals, personal victories and disappointments, of her charismatic public persona. Beginning with Meir's childhood in virulently anti-Semitic Russia and her family's subsequent relocation to the United States, Burkett places Meir within the framework of the American immigrant experience, the Holocaust, and the singlemindedness of a generation that carved a nation out of its own nightmares and dreams.--From publisher description
Is it true what they say about Ann?
( Visual )
2 editions published in
2004
in
English
and held by 47 WorldCat member libraries worldwide
Ann Coulter has been called the most controversial political commentator of our day. This video takes viewers behind the bombast through original interviews with the woman Al Franken calls the reigning diva of the hysterical right and George magazine hailed as one of the most fascinating women in politics
more
fewer
Audience Level
0

1
Kids
General
Special
Audience level: 0.26 (from 0.19 for Golda / ... to 1.00 for La mujer d ...)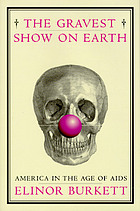 Covers
Alternative Names
Burkett, Elinor C.

Burkett, Elinor C. 1946-

Elinor Burkett American journalist

Elinor Burkett Amerikaans filmregisseuse

Elinor Burkett director de cine estadounidense

Elinor Burkett regista statunitense

Elinor Burkett US-amerikanische Journalistin und Autorin

Languages