Ball, Philip 1962-
Most widely held works about Philip Ball
Most widely held works by Philip Ball
Stories of the invisible : a guided tour of molecules
by
Philip Ball
( Book )
15 editions published between
2001
and 2002 in
English
and
Swedish
and held by 1,632 WorldCat member libraries worldwide
Spiced with quotations from Primo Levi, Flann O'Brien, and Thomas Pynchon, Stories of the invisible takes us on a tour of a world few of us knew existed. The author describes, for instance, the remarkable molecular structure of spider's silk--a material that is pound for pound much stronger the steel--and shows how the Kevlar fibers in bulletproof vests were invented by imitating the alignment of molecules found in the spider's amazing thread. We also learn about the protein molecules that create movement, without which bacteria would be immobile, cells could not divide, there would be no reproduction and therefore no life. The book describes molecules shaped like miniature sculptures, containers, soccer balls, threads, rings, levers and geodesic domes, all made by sticking atoms together. Perhaps most important, Ball provides a fresh perspective on the future of molecular science, revealing how researchers are promising to reinvent chemistry as the central creative science of the 21st century
Bright earth : art and the invention of color
by
Philip Ball
( Book )
35 editions published between
2001
and 2013 in
English
and held by 1,602 WorldCat member libraries worldwide
"Bright Earth provides a glimpse into a little-explored avenue in the history of art and science: the creation of pigments and dyes and their influence on painting, as well as on fashion, merchandising, and the textile and chemical industries. For as long as artists have turned their dreams into images, they have relied on technical knowledge to supply their materials. Today almost every shade imaginable is easily available in off-the-shelf tubes; every hue and tincture is manufactured and ready for immediate use by the painter. But up until the eighteenth century, most artists ground and mixed their own pigments, and by necessity had considerable skill as a practical chemists."--Jacket
Critical mass : how one thing leads to another
by
Philip Ball
( Book )
38 editions published between
2003
and 2006 in
English
and
Spanish
and held by 1,590 WorldCat member libraries worldwide
"Critical mass asks the question, Why is society the way it is? How does it emerge from a morass of individual interactions? Are there laws of nature that guide human affairs? Is anything inevitable about the ways humans behave and organize themselves, or do we have complete freedom in creating our societies? In short, just how, in human affairs, does one thing lead to another?"
Life's matrix : a biography of water
by
Philip Ball
( Book )
17 editions published between
2000
and 2001 in
English
and held by 1,549 WorldCat member libraries worldwide
"Life's Matrix tells of water's origins, its history, and its fascinating pervasiveness: there are, for example, at least fourteen different forms of ice. An exploration of water on other planets highlights the possibilities of life beyond Earth. Life's Matrix reveals the unexpected in the most ordinary places - a drop of dew, a frozen pond, a cup of coffee - and the familiar in unexpected settings. There is water on the sun and the moon, at the heart of molecular biology, at the core of a cell, and there may be enough of it beneath the surface of the Earth to refill the oceans thirty times over. Life's Matrix also surveys the grim realities of our natural resources, and shows how water will become a scarce commodity in the twenty-first century."--Jacket
The music instinct : how music works and why we can't do without it
by
Philip Ball
( Book )
25 editions published between
2010
and 2012 in
English
and held by 1,512 WorldCat member libraries worldwide
In The Music Instinct Philip Ball provides the first comprehensive, accessible survey of what is known--and what is still unknown--about how music works its magic, and why, as much as eating and sleeping, it seems indispensable to humanity.--Publisher description
Designing the molecular world : chemistry at the frontier
by
Philip Ball
( Book )
17 editions published between
1994
and 1996 in
English
and
Spanish
and held by 1,151 WorldCat member libraries worldwide
Ball invites readers to look behind the headlines of scientific breakthroughs for a deeper understanding of the unfolding world of research and experimental chemistry. His grand tour along the leading edge of scientific discovery will appeal to all curious readers, with or without any scientific training, to chemistry students looking for future careers, and to practicing chemical researchers looking for information on other specialties within their discipline
Curiosity : how science became interested in everything
by
Philip Ball
( Book )
23 editions published between
2012
and 2014 in
English
and held by 1,060 WorldCat member libraries worldwide
Looking closely at the sixteenth through eighteenth centuries, Ball vividly brings to life the age when modern science began, a time that spans the lives of Galileo and Isaac Newton. In this entertaining and illuminating account of the rise of science as we know it, Ball tells of scientists both legendary and lesser known, from Copernicus and Kepler to Robert Boyle, as well as the inventions and technologies that were inspired by curiosity itself, such as the telescope and the microscope. The so-called Scientific Revolution is often told as a story of great geniuses illuminating the world with flashes of inspiration. But Curiosity reveals a more complex story, in which the liberation--and subsequent taming--of curiosity was linked to magic, religion, literature, travel, trade, and empire. Ball also asks what has become of curiosity today: how it functions in science, how it is spun and packaged for consumption, how well it is being sustained, and how the changing shape of science influences the kinds of questions it may continue to ask
Made to measure : new materials for the 21st century
by
Philip Ball
( Book )
3 editions published between
1997
and 1999 in
English
and held by 1,059 WorldCat member libraries worldwide
Now scientists literally put new materials together on the drawing board in the same way that a blueprint is specified for a house or an electronic circuit. But the designers are working not with skylights and alcoves, not with transistors and capacitors, but with molecules and atoms
The ingredients : a guided tour of the elements
by
Philip Ball
( Book )
7 editions published between
2002
and 2004 in
English
and held by 1,038 WorldCat member libraries worldwide
A guide to the elements discusses their discovery and properties and how they have shaped technology and civilization
The self-made tapestry : pattern formation in nature
by
Philip Ball
( Book )
24 editions published between
1998
and 2004 in
English
and
Spanish
and held by 965 WorldCat member libraries worldwide
"Nature commonly weaves its tapestry by self-organization, employing no master plan or blueprint but instead simple, local interactions between its component parts -- be they grains of sand, diffusing molecules or living cells. And the products of self-organization are typically universal patterns: spirals, spots, and stripes, branches, honeycombs. This book explains, in non-technical language, and with profuse illustrations, how nature's patterns are made."--Jacket
more
fewer
Audience Level
0

1
Kids
General
Special
Audience level: 0.24 (from 0.04 for The elemen ... to 0.47 for Why societ ...)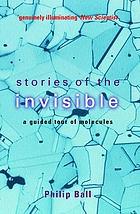 Alternative Names
Ball, P. 1962-

Ball, Ph 1962-

Ball, Philip

Ball, Phillip.

Philip Ball Brits scheikundige

Philip Ball brytyjski chemik, fizyk, popularyzator nauki

Philip Ball englischer Chemiker, Physiker und Autor

Philippus Ball

볼, 필립 1962-

ボール, フィリップ

Languages
Covers