Sefton-Green, Julian
Most widely held works by Julian Sefton-Green
Evaluating creativity : making and learning by young people
by
Julian Sefton-Green
( Book )
11 editions published between
1999
and 2012 in
English
and held by 418 WorldCat member libraries worldwide
"Many subjects in the school curriculum ask students to make various kinds of practical and arts based productions. These might include: paintings; creative writing; performances; recordings; videos and multimedia digital creations. Within the subject areas many interesting contradictions arise when students are required to be cultural producers in this way, and these contradictions are most acute when teachers and students evaluate media arts work." "This book aims to debate these different conceptions of young people as cultural producers. Each contribution will give examples of practice from a subject discipline including English, Art, Music, Drama, Media Studies, Design and Technology, Gallery Education and Digital Arts. This will enable those involved with primary, secondary, further, higher, gallery and community education to learn from each other and to develop a coherent approach to the range of creative work produced by young people. By focusing on questions of evaluation and containing a range of practical examples the book will set an agenda for creative work by young people in the school curriculum and beyond."--Jacket
Cultural studies goes to school : reading and teaching popular media
by
David Buckingham
( Book )
13 editions published in
1994
in
English
and held by 250 WorldCat member libraries worldwide
Provides an analysis of students' uses and readings of a range of popular cultural media. The book seeks to identify possibilities and strategies for educational interventions. It asks questions about the educational and political processes involved in teaching and learning about popular culture
Researching creative learning : methods and issues
by
Pat Thomson
( Book )
11 editions published between
2010
and 2011 in
English
and held by 247 WorldCat member libraries worldwide
This title guides readers in making children more creative and explores creativity itself. Creative teaching and learning is often used as a site for research and action research, and this volume is intended to act as a text book for this range of courses and initiatives
Digital diversions : youth culture in the age of multimedia
by
Julian Sefton-Green
( Book )
17 editions published between
1998
and 2004 in
English
and held by 243 WorldCat member libraries worldwide
This work explores the diverse ways in which young people are active social agents in the production of youth culture in the digital age. The contributors draw on a range of theoretical perspectives such as cultural studies and feminism
Learning at not-school : a review of study, theory, and advocacy for education in non-formal settings
by
Julian Sefton-Green
( Book )
8 editions published between
1900
and 2013 in
English
and held by 230 WorldCat member libraries worldwide
Schools do not define education, and they are not the only institutions in which learning takes place. After-school programs, music lessons, Scouts, summer camps, on-the-job training, and home activities all offer out-of-school educational experiences. In "Learning at Not-School," Julian Sefton-Green explores studies and scholarly research on out-of-school learning, investigating just what it is that is distinctive about the quality of learning in these "not-school" settings. Sefton-Green focuses on those organizations and institutions that have developed parallel to public schooling and have emerged as complements, supplements, or attempts to remediate the alleged failures of schools. He reviews salient principles, landmark studies, and theoretical approaches to learning in not-school environments, reporting on the latest scholarship in the field. He examines studies of creative media production and considers ideas of "learning-to learn"--That relate to analyses of language and technology. And he considers other forms of in-formal learning--in the home and in leisure activities--in terms of not-school experiences. Where possible, he compares the findings of US-based studies with those of non-US-based studies, highlighting core conceptual issues and identifying what we often take for granted. Many not-school organizations and institutions set out to be different from schools, embodying different conceptions of community and educational values. Sefton-Green's careful consideration of these learning environments in pedagogical terms offers a crucial way to understand how they work. (Contains 17 notes.)
The Routledge international handbook of creative learning
by
Julian Sefton-Green
( Book )
20 editions published between
2010
and 2013 in
English
and held by 211 WorldCat member libraries worldwide
The concept of creative learning extends far beyond Arts-based learning or the development of individual creativity. It covers a range of processes and initiatives throughout the world that share common values, systems and practices aimed at making learning more creative. This applies at individual, classroom, or whole school level, always with the aim of fully realising young people's potential. Until now there has been no single text bringing together the significant literature that explores the dimensions of creative learning, despite the work of artists in schools and the development of a cadre of creative teaching and learning specialists. Containing a mixture of newly commissioned chapters, reprints and updated versions of previous publications, this book brings together major theorists and current research
Identity, community, and learning lives in the digital age
( Book )
3 editions published between
2013
and 2015 in
English
and held by 172 WorldCat member libraries worldwide
"Recent work on education, identity and community has expanded the intellectual boundaries of learning research. From home-based studies examining youth experiences with technology, to forms of entrepreneurial learning in informal settings, to communities of participation in the workplace, family, community, trade union and school, research has attempted to describe and theorize the meaning and nature of learning. Identity, Community, and Learning Lives in the Digital Age offers a systematic reflection on these studies, exploring how learning can be characterized across a range of 'whole-life' experiences. The volume brings together hitherto discrete and competing scholarly traditions: sociocultural analyses of learning, ethnographic literacy research, geo-spatial location studies, discourse analysis, comparative anthropological studies of education research and actor network theory. The contributions are united through a focus on the ways in which learning shapes lives in a digital age"--
Learning and literacy over time : longitudinal perspectives
by
Julian Sefton-Green
( Book )
9 editions published between
2014
and 2015 in
English
and held by 147 WorldCat member libraries worldwide
"Learning and Literacy over Time addresses two gaps in literacy research--studies offering longitudinal perspectives on learners and the trajectory of their learning lives inside and outside of school, and studies revealing how past experiences with literacy and learning inform future experiences and practices. It does so by bringing together researchers who revisited subjects of their initial research conducted over the past 10-20 years with people whom they encountered through ethnographic or classroom-based investigations and are the subjects of previous published accounts. The case studies, drawn from countries in three continents and covering a range of social worlds, offer an original and at times quite an emotive interpretation of the effects of long-term social change in the UK, the US, Australia and Canada; the claims and aspirations made by and for certain kinds of educational interventions; how research subjects reflect on and learn from the processes of being co-opted into classroom research as well as how they make sense of school experiences; some of the widespread changes in literacy practices as a result of our move into the digital era; and above all, how academic research can learn from these life stories raising a number of challenges about methodology and our claims to 'know' the people we research. In many cases the process of revisiting led to important reconceptualizations of the earlier work and a sense of 'seeing with new eyes' what was missed in the past. The reflections on methodology and research processes will interest postgraduate and academic researchers. The studies of change and of long-term effects are widely relevant to teacher educators and scholars in language and literacy education, educational anthropology, life history research, media and cultural studies, and sociology"
The class : living and learning in the digital age
by
Sonia M Livingstone
( Book )
10 editions published between
2016
and 2017 in
English
and held by 147 WorldCat member libraries worldwide
Il volume esplora il mondo degli adolescenti nell'epoca digitale, accompagnandoli nei diversi ambienti in cui maturano le loro esperienze sociali e di apprendimento (la scuola, la casa, i luoghi privilegiati d'interazione con i coetanei), e cercando di dare risposta ad alcuni interrogativi fondamentali: quali sono i valori dei giovani d'oggi, quali le loro aspettative per il futuro, quali tattiche adottano per affrontare sfide e opportunità, come costruiscono e sfruttano le loro reti sociali e digitali in un mondo sempre più connesso ma al tempo stesso sempre più competitivo e individualista?
more
fewer
Audience Level
0

1
Kids
General
Special
Audience level: 0.45 (from 0.07 for Young peop ... to 1.00 for Learning a ...)
Related Identities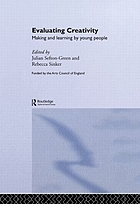 Alternative Names
Green Julian Sefton-

Green, Julian Sefton- 1958-

Languages
Covers