Gunderson, Lance H.
Most widely held works by Lance H Gunderson
Foundations of ecological resilience
by
Lance H Gunderson
( )
22 editions published between
2009
and 2014 in
English
and held by 1,654 WorldCat member libraries worldwide
Provides a theoretical foundation for understanding how complex systems adapt to and recover from licolaised disturbances like hurricanes, fires, pest outbreaks and floos, as well as large-scale perturbations such as climate change
Panarchy : understanding transformations in human and natural systems
( Book )
15 editions published between
2001
and 2012 in
English
and held by 570 WorldCat member libraries worldwide
Creating institutions to meet the challenge of sustainability is arguably the most important task confronting society; it is also dauntingly complex. Ecological, economic, and social elements all play a role, but despite ongoing efforts, researchers have yet to succeed in integrating the various disciplines in a way that gives adequate representation to the insights of each. Panarchy, a term devised to describe evolving hierarchical systems with multiple interrelated elements, offers an important new framework for understanding and resolving this dilemma. Panarchy is the structure in which systems, including those of nature (e.g., forests) and of humans (e.g., capitalism), as well as combined human-natural systems (e.g., institutions that govern natural resource use such as the Forest Service), are interlinked in continual adaptive cycles of growth, accumulation, restructuring, and renewal. These transformational cycles take place at scales ranging from a drop of water to the biosphere, over periods from days to geologic epochs. By understanding these cycles and their scales, researchers can identify the points at which a system is capable of accepting positive change, and can use those leverage points to foster resilience and sustainability within the system
Barriers and bridges to the renewal of ecosystems and institutions
( Book )
7 editions published in
1995
in
English
and held by 380 WorldCat member libraries worldwide
The result of a three-year project involving a combination of prominent ecologists and social scientists, Barriers and Bridges to the Renewal of Ecosystems and Institutions reviews a series of regional examples in its broad-ranging exploration of two key questions: Do institutions learn? and How do ecosystems respond to management actions? The book is a continuation of a series on adaptive environmental management. To answer these questions, the team of researchers looked at common patterns of pathology in managed ecosystems, whereby resource exploitation leads to ecological, social, and institutional breakdown, followed by crisis and, in some examples, reform and learning. Following an introduction by C.S. Holling describing the range of barriers and bridges to be discussed, six regional examples are reviewed. The management histories in New Brunswick forests, the Everglades, Chesapeake Bay, the Columbia River, the Great Lakes, and the Baltic Sea demonstrate how people and ecosystems coevolve. In the third section contributors offer perspectives from social science to suggest broad critical strategies for surmounting barriers and renewing damaged ecosystems. The final chapter provides a unique synthesis that compares ecological and social dynamics. This book will appeal to any reader with an interest in our environment, from property rights advocates to resource practitioners and theorists to environmental activists
Vegetation cover types of Shark River Slough, Everglades NP, derived from LANDSAT thematic mapper data
by
Lance H Gunderson
( )
2 editions published in
1986
in
English
and held by 262 WorldCat member libraries worldwide
Documentation of the vegetation resources of Everglades National Park is one tool used by the National Park Service to meet management objectives. Information from time-series analysis can be used to evaluate vegetation changes, and therefore determine success or failure of resource preservation. In addition, vegetation analyses may be used to test efficacy of wide-scale management actions, such as experimental water deliveries authorized by Congress (PL 98-181). The type of vegetation analysis examined during this study is the depiction of spatial patterns of vegetation cover types or plant associations using LANDSAT IV Thematic Mapper data
Status of exotic woody species in Big Cypress National Preserve
by
Lance H Gunderson
( )
2 editions published in
1983
in
English
and held by 238 WorldCat member libraries worldwide
The National Park Service (NPS) was assigned administration of the Big Cypress National Preserve (BICY) in the 1974 congressional act which created the preserve (PL 93-440). In this act, the NPS was charged with assuring that the "natural and ecological integrity" of the BICY would be maintained in perpetuity. One of the management objectives set forth by the NPS in the 1980 Environmental Assessment (USDI, NPS 1980) was to "control exotic plant and animal species when necessary to prevent disruption of native floral and faunal communities." In light of this objective, up-to-date biological information is needed on the problem species; especially which species pose problems, what are the distributions of the problem species, and what are the prognoses for these distributions in the current framework of environmental conditions at BICY?
Practical panarchy for adaptive water governance : linking law to social-ecological resilience
by
Barbara Cosens
( )
6 editions published in
2018
in
English
and
Undetermined
and held by 201 WorldCat member libraries worldwide
This book presents the results of an interdisciplinary project that examined how law, policy and ecological dynamics influence the governance of regional scale water based social-ecological systems in the United States and Australia. The volume explores the obstacles and opportunities for governance that is capable of management, adaptation, and transformation in these regional social-ecological systems as they respond to accelerating environmental change. With the onset of the Anthropocene, global and regional changes in biophysical inputs to these systems will challenge their capacity to respond while maintaining functions of water supply, flood control, hydropower production, water quality, and biodiversity. Governance lies at the heart of the capacity of these systems to meet these challenges. Assessment of water basins in the United States and Australia indicates that state-centric governance of these complex and dynamic social-environmental systems is evolving to a more complex, diverse, and complex array public and private arrangements. In this process, three challenges emerge for water governance to become adaptive to environmental change. First, is the need for legal reform to remove barriers to adaptive governance by authorizing government agencies to prepare for windows of opportunity through adaptive planning, and to institutionalize the results of innovative solutions that arise once a window opens. Second, is the need for legal reform to give government agencies the authority to facilitate and participate in adaptive management and governance. This must be accompanied by parallel legal reform to assure that engagement of private and economic actors and the increase in governmental flexibility does not destabilize basin economies or come at the expense of legitimacy, accountability, equity, and justice. Third, development of means to continually assess thresholds and resilience of social-ecological systems and the adaptive capacity of their current governance to structure actions at multiple scales. The massive investment in water infrastructure on the river basins studied has improved the agricultural, urban and economic sectors, largely at the cost of other social and environmental values. Today the infrastructure is aging and in need of substantial investment for those benefits to continue and adapt to ongoing environmental changes. The renewal of institutions and heavily engineered water systems also presents the opportunity to modernize these systems to address inequity and align with the values and objectives of the 21st century. Creative approaches are needed to transform and modernize water governance that increases the capacity of these water-based social-ecological systems to innovate, adapt, and learn, will provide the tools needed to navigate an uncertain future
A survey and inventory of the plant communities in the Pinecrest area, Big Cypress National Preserve
by
Lance H Gunderson
( Book )
2 editions published in
1982
in
English
and held by 18 WorldCat member libraries worldwide
The Pinecrest study area is the second to be investigated in a network of five study areas selected to encompass the ecological variation of the Big Cypress National Preserve. Studies of the plant ecology of these areas are aimed at providing necessary baseline information for long-term management of the Preserve by the National Park Service. Emphasis is upon documenting current species composition of representative, relocatable examples of plant communities and upon determining relationships between plant species composition and environment--particularly the influence of water levels upon vegetation
A survey and inventory of the plant communities in the Raccoon Point area, Big Cypress National Preserve
by
Lance H Gunderson
( Book )
2 editions published in
1982
in
English
and held by 17 WorldCat member libraries worldwide
The Raccoon Point area is one of five 50 square kilometer areas in the Big Cypress National Preserve. Information on the current conditions of the plant communities in this area is necessary for prudent resource management of habitat for endangered species, as well as to preserve native systems. Many groups now utilize the area, each with activities that affect ecological patterns. Seasonal hunting and associated burning practices may have altered the timing and frequency of fire in the pine and cypress forests. Also, development of oil production is onging at the time of this writing
more
fewer
Audience Level
0

1
Kids
General
Special
Audience level: 0.26 (from 0.05 for Foundation ... to 0.74 for Panarchy s ...)
Related Identities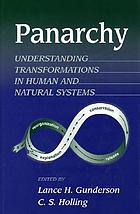 Covers
Alternative Names
Gunderson, Lance

Gunderson, Lance H.

Languages