Prothero, Stephen R.
Most widely held works about Stephen R Prothero
Most widely held works by Stephen R Prothero
The encyclopedia of American religious history
by
Edward L Queen
( Book )
20 editions published between
1995
and 2009 in
English
and held by 2,707 WorldCat member libraries worldwide
A comprehensive reference on American religion and religious life, past and present. It covers many forms of religion such as Christianity, Hinduism, Judaism, Islam, Buddhism, African-American religion, alternative religious movements and sects, trends such as Scientology and the Jesus Movement, and Native American religions. Some 700 alphabetical entries address important people, denominations, organizations, controversial issues (e.g., abortion, evolution, homosexuality), events and themes, and movements. All entries include bibliographic citations and cross-references. With 120 b & w illustrations as well as synoptic and general indexes
Religious literacy : what every American needs to know--and doesn't
by
Stephen R Prothero
( Book )
24 editions published between
2007
and 2014 in
English
and
Japanese
and held by 2,454 WorldCat member libraries worldwide
The United States is one of the most religious societies, but it is also a nation of religious illiteracy. Only 10 percent of American teenagers can name all five major world religions and 15 percent cannot name any. Nearly two-thirds of Americans believe that the Bible holds the answers to life's basic questions, yet only half of American adults can name even one of the four gospels. Politicians and pundits continue to root public policy arguments in religious rhetoric whose meanings are missed--or misinterpreted--by most Americans. Scholar Prothero makes the provocative case that to remedy this problem, we should return to teaching religion in the public schools. "In one of the great ironies of American religious history," he writes, "it was the nation's most fervent people of faith who steered us down the road to religious illiteracy. Just how that happened is one of the stories this book has to tell." He also offers practical solutions, including a Dictionary of Religious Literacy--key terms, beliefs, characters, and stories that every American should understand.--From publisher description
The white Buddhist : the Asian odyssey of Henry Steel Olcott
by
Stephen R Prothero
( )
16 editions published between
1996
and 2011 in
English
and held by 1,826 WorldCat member libraries worldwide
The New York Times denounced him as an "unmitigated rascal". Others described him as a reincarnation of the Buddhist emperor Ashoka or perhaps Gautama Buddha himself. He was Colonel Henry Steel Olcott (1832 - 1907), friend to Madame Blavatsky and president-founder of the Theosophical Society. This book tells the fascinating story of his spiritual odyssey. Raised a Presbyterian in nineteenth century New York, Olcott embraced spiritualism and then theosophy before becoming the first American of European descent to make a formal conversion to Buddhism. Despite his repudiation of Christianity, Olcott's life was an extension of both the "errand to the wilderness" of his Puritan ancestors and the "errand to the world" of American Protestant missionaries. Olcott viewed himself as a defender of Asian religions against the missionaries, but his actions mirrored theirs. He wrote and distributed tracts and catechisms, promoted the translation of scriptures into vernacular languages, established Sunday schools, founded voluntary associations, and conducted revivals. And he too labored to "uplift" his Asian acquaintances, urging them to embrace social reforms such as temperance and women's rights. However one views his work, his legacy was a lasting one, and today he is revered in Sri Lanka as a leader of the Sinhalese Buddhist Revival and in India as a key contributor to the Indian Renaissance
God is not one : the eight rival religions that run the world--and why their differences matter
by
Stephen R Prothero
( Book )
16 editions published between
2010
and 2011 in
English
and
Dutch
and held by 1,618 WorldCat member libraries worldwide
Why do we pretend that the world's religious traditions are different paths to the same God? Scholar Stephen Prothero argues that it is time to replace naïve hopes of interreligious unity with deeper knowledge of religious differences. He maintains that each religion attempts to solve a different human problem, and examines each of these traditions on its own terms to create an indispensable guide for anyone who wants to better understand the big questions
American Jesus : how the Son of God became a national icon
by
Stephen R Prothero
( Book )
9 editions published between
2003
and 2013 in
English
and held by 1,498 WorldCat member libraries worldwide
"Stephen Prothero's American Jesus is a major new work of history: a vivid chronicle of the distinctive "images of Jesus" cherished by the American people, and an incisive account of Jesus' transformation, in Americans' hearts and minds, from crucified Lord to folk hero, from divinity to celebrity."--Jacket
A nation of religions : the politics of pluralism in multireligious America
( Book )
12 editions published in
2006
in
English
and held by 1,211 WorldCat member libraries worldwide
The United States has long been described as a nation of immigrants, but it is also a nation of religions in which Muslims and Methodists, Buddhists and Baptists live and work side by side. This book explores that nation of religions, focusing on how four religious communities -- Muslims, Buddhists, Hindus, and Sikhs -- are shaping and, in turn, shaped by American values. For a generation, scholars have been documenting how the landmark legislation that loosened immigration restrictions in 1965 catalyzed the development of the United States as "a nation of Buddhists, Confucianists, and Taoists, as well as Christians," as Supreme Court Justice Tom Clark put it. The contributors to this volume take U.S. religious diversity not as a proposition to be proved but as the truism it has become. Essays address not whether the United States is a Christian or a multireligious nation -- clearly, it is both -- but how religious diversity is changing the public values, rites, and institutions of the nation and how those values, rites, and institutions are affecting religions centuries old yet relatively new in America. This conversation makes an important contribution to the intensifying public debate about the appropriate role of religion in American politics and society. - Publisher
Asian religions in America : a documentary history
by
Thomas A Tweed
( Book )
6 editions published between
1998
and 1999 in
English
and held by 854 WorldCat member libraries worldwide
This book traces the American encounter with Asian religions through historical documents and writings, from the late 18th century to the present and including works from Bruce Lee, John Lennon, Amy Tan, Frederick Douglass and Tan Nhat Hanh
Religions of the East : paths to enlightenment
by
Stephen R Prothero
( )
14 editions published between
2005
and 2014 in
English
and held by 712 WorldCat member libraries worldwide
The aim of this course is to cultivate basic literacy in the principal religions of Asia: Hinduism, Buddhism, Confucianism, and Taoism. Focuses include why religion matters, what the term religion means, and how Asian religions complicate that term
Why liberals win the culture wars (even when they lose elections) : the battles that define America from Jefferson's heresies to gay marriage
by
Stephen R Prothero
( Book )
5 editions published in
2016
in
English
and held by 697 WorldCat member libraries worldwide
"In this timely, carefully reasoned social history of the United States, the New York Times bestselling author of Religious Literacy and God Is Not One places today's heated culture wars within the context of a centuries-long struggle of right versus left and religious versus secular to reveal how, ultimately, liberals always win. Though they may seem to be dividing the country irreparably, today's heated cultural and political battles between right and left, Progressives and Tea Party, religious and secular are far from unprecedented. In this engaging and important work, Stephen Prothero reframes the current debate, viewing it as the latest in a number of flashpoints that have shaped our national identity. Prothero takes us on a lively tour through time, bringing into focus the election of 1800, which pitted Calvinists and Federalists against Jeffersonians and "infidels;" the Protestants' campaign against Catholics in the mid-nineteenth century; the anti-Mormon crusade of the Victorian era; the fundamentalist-modernist debates of the 1920s; the culture wars of the 1980s and 1990s; and the current crusade against Islam. As Prothero makes clear, our culture wars have always been religious wars, progressing through the same stages of conservative reaction to liberal victory that eventually benefit all Americans. Drawing on his impressive depth of knowledge and detailed research, he explains how competing religious beliefs have continually molded our political, economic, and sociological discourse and reveals how the conflicts which separate us today, like those that came before, are actually the byproduct of our struggle to come to terms with inclusiveness and ideals of "Americanness." To explore these battles, he reminds us, is to look into the soul of America--and perhaps find essential answers to the questions that beset us"--
more
fewer
Audience Level
0

1
Kids
General
Special
Audience level: 0.17 (from 0.04 for The white ... to 0.74 for Henry Stee ...)
Related Identities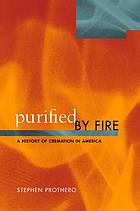 Covers
Alternative Names
Prothero, Stephen.

Prothero Stephen 1960-....

Prothero, Stephen R.

R. Prothero, Stephen, 1960-

Stephen Prothero

Stephen Prothero American historian

Stephen Prothero Amerikaans historicus

Stephen Prothero historiador estadounidense

プロセロ, スティーヴン

Languages