Library of America (Firm)
Most widely held works about Library of America (Firm)
Most widely held works by Library of America (Firm)
Crime stories and other writings
by
Dashiell Hammett
( Book )
3 editions published in
2001
in
English
and held by 1,610 WorldCat member libraries worldwide
In the stories and novellas he wrote for Black Mask and other pulp magazines in the 1920s and 1930s, Dashiell Hammett took the detective story and turned it into a medium for capturing the jarring textures and revved-up cadences of modern American life. In this volume, The Library of America collects the finest of these stories: 24 in all, along with some revealing essays and an earlier version of his novel The Thin Man. Mixing melodramatic panache and poker-faced comedy, a sensitivity to place and a perceptive grasp of social conflict, Hammett's stories are hard-edged entertainments for an era of headlong change and extravagant violence. For the heroic sagas of earlier eras Hammett substituted the up-tempo, devious, sometimes nearly nihilistic exploits of con men and blackmailers, fake spiritualists and thieving politicians, slumming socialites and deadpan assassins. As a guide through this underworld he created the Continental Op, the nameless, laconic detective, world-weary and unblinking, who serves as protagonist of most of these stories. The deliberately unheroic Op is separated only by his code of professionalism from the brutality and corruption that run rampant in stories such as "Zigzags of Treachery," "Dead Yellow Women," "Fly Paper," and "106,000 Blood Money." Hammett's years of experience as a Pinkerton detective give even his most outlandishly plotted mysteries a gritty credibility, and his intimate knowledge of San Francisco made him the perfect chronicler of that city's waterfronts, back alleys, police stations, and luxury hotels. By connecting crime fiction to the realities of American streets and American speech, his Black Mask stories opened up new vistas for generations of writers and readers. In the most comprehensive collection of his stories ever published, read the Hammett you've never read: reprinted here for the first time are the texts that originally appeared in the 1920's & 1930's pulps, without the cuts & revisions introduced by later editors. Also included are revealing essays & an early version of the novel The Thin Man
Complete novels : the heart is a lonely hunter ; Reflections in a golden eye ; The ballad of the sad café ; The member of the wedding ; Clock without hands
by
Carson McCullers
( Book )
1 edition published in
2001
in
English
and held by 1,439 WorldCat member libraries worldwide
"In The Heart is a Lonely Hunter (1940), one of the most extraordinary debuts in modern American literature, an enigmatic deaf-mute draws out the confessions of an itinerant worker, a young girl, a doctor, and a widowed cafe proprietor. The disfiguring violence of desire is explored with shocking intensity in two shorter works, Reflections in a Golden Eye (1941), a tale of murder and madness at an army base, and The Ballad of the Sad Cafe (1943), a grotesquely imaginative exploration of love's outer boundaries. The Member of the Wedding (1946), thought by many to be her masterpiece, hauntingly depicts a young girl's fascination with her brother's wedding. In 12-year-old Frankie Addams, confused, easily wounded, yet determined to survive, McCullers created her most indelible protagonist. Clock Without Hands (1960), her final novel, was completed against great odds in the midst of tremendous physical suffering. Set against the background of court-ordered school integration, it contains some of McCullers' most forceful social criticism."--Jacket
Writings
by
Alexander Hamilton
( Book )
3 editions published in
2001
in
English
and held by 1,409 WorldCat member libraries worldwide
The great American founding father speaks from the past in his own voice through 170 letters, speeches, essays, reports, and other documents
Novels, 1930-1942
by
Dawn Powell
( Book )
2 editions published in
2001
in
English
and held by 1,290 WorldCat member libraries worldwide
"Wittier than Dorothy Parker, dissects the rich better than F. Scott Fitzgerald, is more plaintive than Willa Cather in her evocation of the heartland and has a more supple control of satirical voice than Evelyn Waugh, the writer to whom she's most often compared." (Lisa Zeidner, The New York Times) For decades after her death, Dawn Powell's work was out of print, cherished by a small band of admirers. Only recently has there been renewed awareness of the novelist who was such a vital presence in literary Greenwich Village from the 1920s to the 1960s. Dawn Powell was the tirelessly observant chronicler of two very different worlds: the small-town Ohio of her childhood and the sophisticated Manhattan to which she gravitated. If her Ohio novels are more melancholy and compassionate in their depiction of often frustrated lives, her Manhattan novels, with their cast of writers, show people, businessmen, and hustling hangers-on, are more exuberant and incisive. But all show rich characterization and a flair for the gist of social complexities. A playful satirist, an unsentimental observer of failed hopes and misguided longings, Dawn Powell is a literary rediscovery of rare importance. Edited by Tim Page
Novels, 1944-1962
by
Dawn Powell
( Book )
3 editions published in
2001
in
English
and held by 1,247 WorldCat member libraries worldwide
Collects four novels written by the twentieth-century American novelist, including "My Home is Far Away," "The Locusts Have No King," "The Wicked Pavilion," and "The Golden Hour."
Travel books and other writings, 1916-1941
by
John Dos Passos
( Book )
3 editions published in
2003
in
English
and held by 1,013 WorldCat member libraries worldwide
"John Dos Passos traveled widely in Europe, the Middle East, Mexico, and the United States, witnessing many of the tumultuous political, social, and cultural events of the early 20th century and recording his changing response to them. This volume collects the vibrant and insightful travel books and essays he wrote at the same time he was publishing his fictional masterpieces Three Soldiers, Manhattan Transfer, and U.S.A." "Rosinante to the Road Again (1922) is a vivid collection of essays on Spanish life, literature, and art that demonstrates Dos Passos' enduring fascination with a country he would repeatedly visit and write about. Orient Express (1927) records his 1921-22 journey through the Middle East, and contains provocative and haunting descriptions of the effects of the Greek-Turkish War; the Caucasus in the aftermath of Soviet conquest; Persia during the rise of Reza Khan; the creation of Iraq by the British; and a winter trip by camel caravan across the desert from Baghdad to Damascus. In All Countries (1934) collects pieces on Russia in the late 1920s, Mexico in the aftermath of Zapata, the troubled Spanish Republic, and strikes and protests in the United States, while articles that appeared in Journeys Between Wars (1938) examine the Popular Front in France and the Spanish Civil War." "Also included are A Pushcart at the Curb (1922), a cycle of poems inspired by his travels; nine political and literary essays written between 1916 and 1941, including his denunciation of the execution of his friend Jose Robles by Spanish Communists; and a selection of letters and diary entries from 1916 to 1920 that record his wartime service as an ambulance driver in France and Italy."--Jacket
The Lincoln anthology : great writers on his life and legacy from 1860 to now
by Harold (EDT) Holzer
( Book )
3 editions published between
2009
and 2012 in
English
and held by 970 WorldCat member libraries worldwide
Brings together 110 selections by a diverse array of 95 writers from William Cullen Bryant to E.L. Doctorow. Represents a composite portrait of our greatest president told by the journalists, biographers, satirists, essayists, novelists, clergymen, poets, play-wrights, historians, memoirists, and statesmen who have shaped our understanding of Lincoln and his complex and crucial legacy over the last 150 years
Becoming Americans : four centuries of immigrant writing
( Book )
3 editions published in
2009
in
English
and held by 718 WorldCat member libraries worldwide
Comprised mostly of memoirs with some fiction, this volume gathers selections from the writings of 85 immigrants from 45 countries that illustrate the changing views of immigrants in the United States
Farber on film : the complete film writings of Manny Farber
by
Manny Farber
( Book )
3 editions published between
2009
and 2016 in
English
and held by 573 WorldCat member libraries worldwide
Farber was a unique figure among American movie critics, and long revered by his peers. This volume covers the spectrum from his early and previously uncollected weekly reviews to his brilliant later essays, and defines his enduring significance as writer and thinker
more
fewer
Audience Level
0

1
Kids
General
Special
Audience level: 0.23 (from 0.14 for American p ... to 0.94 for The Librar ...)
Related Identities
Associated Subjects
African American men
African Americans
African Americans--Color
African Americans--Race identity
African Americans--Social conditions
America
American literature
American poetry
Assassination
Assassins
Canada
Children's poetry, American
Conspiracies
Detective and mystery stories, American
Discoveries in geography
Dos Passos, John,
Emigration and immigration
English fiction
Folk poetry
Folk songs
Hamilton, Alexander
Hamilton, Alexander,
Human skin color
Immigrants
Immigrants' writings, American
Indians of North America
Johnson, James Weldon,
Limericks
Lincoln, Abraham,
Manners and customs
Motion pictures
New York (State)--New York
Nonsense verses, American
North America--New France
Ohio
Passing (Identity)
Poetry
Poets, American
Poets, American--Biography
Political and social views
Politics and government
Presidents
Race relations
Racially mixed people
Short stories
Southern States
Sports
Sports journalism
United States
Young adult poetry, American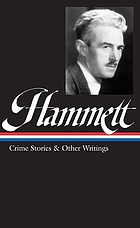 Alternative Names
Literary Classics of the United States.

LoA

Languages
Covers