McWhorter, John H.
Most widely held works about John H McWhorter
more
fewer
Most widely held works by John H McWhorter
Losing the race : self-sabotage in Black America
by
John H McWhorter
( Book )
11 editions published between
2000
and 2001 in
English
and held by 1,654 WorldCat member libraries worldwide
Explains why "victimhood" is exaggerated and enshrined in African-American families and discusses why these attitudes are destructive to future generations
Doing our own thing : the degradation of language and music and why we should, like, care
by
John H McWhorter
( Book )
14 editions published between
2003
and 2011 in
English
and held by 1,585 WorldCat member libraries worldwide
Encourages readers to establish a boundary between an acceptable evolution of language and outright language misuse, predicting the consequences of the overuse of street English in contemporary writing, music, and society
The power of Babel : a natural history of language
by
John H McWhorter
( Book )
31 editions published between
2001
and 2011 in
English
and held by 1,453 WorldCat member libraries worldwide
"In this tour of territory too often claimed by stodgy grammarians, linguistics professor John McWhorter ranges across linguistic theory, geography, history, and pop culture to tell the fascinating story of how thousands of very different languages have evolved from a single, original source in a natural process similar to biological evolution. While laying out how languages mix and mutate over time, he reminds us of the variety within the species that speaks them, and argues that, contrary to popular perception, language is not immutable and hidebound, but a living, dynamic entity that adapts itself to an ever-changing human environment."
Winning the race : beyond the crisis in Black America
by
John H McWhorter
( Book )
8 editions published between
2005
and 2007 in
English
and held by 1,075 WorldCat member libraries worldwide
Four decades after the great victories of the Civil Rights Movement secured equal rights for African-Americans, black America is in crisis. Indeed, by most measurable standards, conditions for many blacks have grown worse since 1965: desperate poverty, incarceration rates, teenage pregnancy and out-of- wedlock births, and educational failures. For years, pundits have blamed these problems on forces outside the black community. But now, in a broad-ranging re-envisioning of the post-Civil Rights black American experience, author McWhorter argues that black America's current problems began with an unintended byproduct of the Civil Rights revolution, a crippling mindset of "therapeutic alienation." This wary stance toward mainstream American culture, although it is a legacy of racism in the past, continues to hold blacks back, and McWhorter traces the poisonous effects of this defeatist attitude. McWhorter puts forth a new vision of black leadership, arguing that both blacks and whites must abolish the culture of victimhood.--From publisher description
Our magnificent bastard tongue : the untold history of English
by
John H McWhorter
( Book )
16 editions published between
2008
and 2014 in
English
and held by 947 WorldCat member libraries worldwide
Why do we say "I am reading a catalog" instead of "I read a catalog"? Why do we say "do" at all? Is the way we speak a reflection of our cultural values? Delving into these provocative topics and more, author McWhorter distills hundreds of years of lore into one lively history. Covering the little-known Celtic and Welsh influences on English, the impact of the Viking raids and the Norman Conquest, and the Germanic invasions that started it all during the fifth century AD, and drawing on genetic and linguistic research as well as a cache of trivia about the origins of English words and syntax patterns, McWhorter ultimately demonstrates the arbitrary, maddening nature of English--and its ironic simplicity, due to its role as a streamlined lingua franca during the early formation of Britain. This is the book that language aficionados have been waiting for.--From publisher description
The word on the street : fact and fable about American English
by
John H McWhorter
( Book )
18 editions published between
1998
and 2007 in
English
and held by 936 WorldCat member libraries worldwide
In The Word on the Street, John McWhorter reveals our American English in all its variety, beauty, and expressiveness. Debunking the myth of a "pure" standard English, he considers the speech patterns and accents of many regions and ethnic groups in the U.S. and demonstrates how language evolves. He takes up the tricky question of gender-neutral pronouns. He dares to ask, "Should we translate Shakespeare?" Focusing on whether how our children speak determines how they learn, he presents the controversial Ebonics debate in light of his research on dialects and creoles. The Word on the Street frees us to truly speak our minds. It is John McWhorter's answer to William Safire, transformed here into everybody's Aunt Lucy, who insists on correcting our grammar and making us feel slightly embarrassed about our everyday use of the language. ("To whom," she will insist, and "don't split your infinitives!") He reminds us that we'd better accept the fact that language is always changing - not only slang, but sound, syntax, and words' meanings - and get on with the business of communicating effectively with one another. --From publisher's description
Authentically Black : essays for the Black silent majority
by
John H McWhorter
( Book )
7 editions published between
2002
and 2014 in
English
and held by 925 WorldCat member libraries worldwide
In his New York Times bestseller, Losing the Race, John McWhorter, a Berkeley linguistics professor, tried to make sense of why so many African-Americans continue to define themselves by race and examined what he calls the cult of Victimology, Separatism, and Anti-Intellectualism he has witnessed on America's college campuses. In Authentically Black, McWhorter broadens his lens in this penetrating and profound collection of essays that continue his exploration of what it means to be black in America today. According to McWhorter, nearly forty years after the Civil Rights Act, African-Americans in this country still remain "a race apart." He feels that modern black Americans have internalized a tacit message: "authentically black" people stress initiative in private but cloak the race in victimhood in public in order to protect black people from an ever-looming white backlash. McWhorter terms this phenomenon the "New Double Consciousness" in homage to W.E.B. Dubois's description of a different kind of double consciousness in blacks a century ago. It is within this context that McWhorter takes us on a guided tour through the race issues dominating our current discourse: racial profiling, getting past race, the reparations movement, black stereotypes in film and television, black leadership, diversity, affirmative action, the word nigger, and Cornel West's resignation from Harvard. With his fierce intelligence and fervent eloquence, John McWhorter makes a powerful case for the advancement of true racial equality. Authentically Black is a timely and important work about issues that must be addressed by blacks and whites alike. Authentically Black is a book for Americans of every racial, social, political, and economic persuasion
What language is : and what it isn't and what it could be
by
John H McWhorter
( Book )
11 editions published between
2011
and 2012 in
English
and held by 816 WorldCat member libraries worldwide
"A provocative look at how languages originate, divide, multiply, and work"--Page [2] of jacket
Words on the move : why English won't- and cant- sit still (like, literally)
by
John H McWhorter
( Book )
5 editions published between
2016
and 2017 in
English
and held by 622 WorldCat member libraries worldwide
"A bestselling linguist takes us on a lively tour of how the English language is evolving before our eyes and why we should embrace this transformation and not fight it. Language is always changing -- but we tend not to like it. We understand that new words must be created for new things, but the way English is spoken today rubs many of us the wrong way. Whether its the use of literally to mean "figuratively" rather than "by the letter" or the way young people use LOL and like or business jargon like What's the ask?--it often seems as if the language is deteriorating before our eyes. But the truth is different and a lot less scary, as John McWhorter shows in this delightful and eye-opening exploration of how English has always been in motion and continues to evolve today. Drawing examples from everyday life and employing a generous helping of humor, he shows that these shifts are a natural process common to all languages, and that we should embrace and appreciate these changes, not condemn them. Words on the Move opens our eyes to the surprising backstories to the words and expressions we use every day. Did you know that silly once meant "blessed?" Or that ought was the original past tense of owe? Or that the suffix -ly in adverbs is actually a remnant of the word like? And have you ever wondered why some people from New Orleans sound as if they come from Brooklyn? McWhorter encourages us to marvel at the dynamism and resilience of the English language, and his book offers a lively journey through which we discover that words are ever on the move and our lives are all the richer for it"--
Best of enemies
by
Gore Vidal
( Visual )
3 editions published in
2015
in
English
and held by 591 WorldCat member libraries worldwide
In the summer of 1968 television news changed forever. Dead last in the ratings, ABC hired two towering public intellectuals to debate each other during the Democratic and Republican national conventions. William F. Buckley Jr. was a leading light of the new conservative movement. A Democrat and cousin to Jackie Onassis, Gore Vidal was a leftist novelist and polemicist. Armed with deep-seated distrust and enmity, Vidal and Buckley believed each other's political ideologies were dangerous for America. Like rounds in a heavyweight battle, they pummeled out policy and personal insult-their explosive exchanges devolving into vitriolic name-calling. Live and unscripted, they kept viewers riveted. Ratings for ABC News skyrocketed. And a new era in public discourse was born. Directed with consummate skill by filmmakers Robert Gordon and Academy Award-winning Sundance Film Festival alum Morgan Neville (Twenty Feet From Stardom), Best of Enemies unleashes a highbrow blood sport that marked the dawn of pundit television as we know it today
more
fewer
Audience Level
0

1
Kids
General
Special
Audience level: 0.23 (from 0.04 for What langu ... to 0.91 for Literary c ...)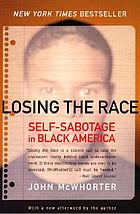 Alternative Names
Ioannes McWhorter

John McWhorter American linguist and political commentator

John McWhorter Amerikaans taalkundige

Mac Whorter, John H.

Mac Whorter John Hamilton 1955-....

MacWhorter, John

MacWhorter, John 1965-

MacWhorter, John H.

MacWhorter, John H. 1965-

MacWhorter John Hamilton 1955-....

MacWhorter, John Hamilton 1965-

Mc Whorter, John H.

Mc Whorter, John H. 1965-

Mc Whorter John Hamilton 1955-....

McWhorter, John.

McWhorter, John 1965-

McWhorter, John H.

McWhorter, John Hamilton 1965-

Макуортер, Джон

ג'ון מקוורטר

جان مَک وورتِر

존 맥워터(John McWhorter)

ジョン・マクウォーター

约翰-麦克沃特

Languages
Covers