Bailey, Gauvin A.
Most widely held works about Gauvin A Bailey
Jewels

by

Sotheby's (Firm)

( Book )
Most widely held works by Gauvin A Bailey
Between Renaissance and Baroque : Jesuit art in Rome, 1565-1610
by
Gauvin A Bailey
( )
24 editions published between
2003
and 2016 in
English
and held by 885 WorldCat member libraries worldwide
"Between Renaisance and Baroque is a stunning achievement - the first book to be written about the original painting commissions of the Jesuits in Rome. Offering a uniquely comprehensive and comparative analysis of the paintings and stuccoes which adorned all of the Jesuit foundations in the city during their first half century of existence, the study treats some of the most crucial monuments of late Renaissance painting including the original decorations of the church of the Gesu and the Collegio Romano, and the martyrdom frescoes at S. Stefano Rotondo."--Publisher's description
Art of colonial Latin America
by
Gauvin A Bailey
( Book )
22 editions published between
2004
and 2014 in
English
and
French
and held by 810 WorldCat member libraries worldwide
This is an account of the interaction between European and indigenous artists that took place during more than 300 years of Spanish and Portuguese colonial influence in Latin America. The book offers insights into viceregal, missionary and civic architecture, as well as painting, sculpture and other arts
Art in time : a world history of styles and movements
by
Gauvin A Bailey
( Book )
6 editions published in
2014
in
English
and
German
and held by 622 WorldCat member libraries worldwide
An up-to-date and comprehensive guide to 150 of the most significant styles and movements that have shaped art history through time. All art is of its time, and this book is the first survey that explicitly embeds styles, schools and movements within the politics and culture in which they arose, by means of timelines, textual references and the unique present-to-past arrangement of the book. An essential guide to art styles and movements and a history of world art from the present day to Greek antiquity, this book places the reader in the art historian's seat, offering an opportunity to work backwards from our own time and reconnect the dots, or even find new dots to connect
Art on the Jesuit missions in Asia and Latin America, 1542-1773
by
Gauvin A Bailey
( Book )
20 editions published between
1999
and 2013 in
English
and held by 490 WorldCat member libraries worldwide
"When the Jesuit missionaries ventured from Europe to newly discovered territories in Asia and Latin America, they brought with them the rich traditions of Renaissance and Baroque art and architecture. What happened to the artistic and social practices already thriving in the communities that the missionaries encountered is the story told by art historian and Jesuit specialist Gauvin Alexander Bailey." "Bailey argues that this cross-pollination of early modern art became the first truly global visual currency for cultural exchange. Through a sweeping look at Japan, China, Mughul India, and Paraguay, the author focuses on four of the most flourishing artistic encounters and discovers much unrecognized or misunderstood art. He overturns the simple thesis that art was imposed on subject cultures in favour of the more difficult paradigm of exchange."--Jacket
Baroque and Rococo
by
Gauvin A Bailey
( Book )
9 editions published in
2012
in
English
and held by 391 WorldCat member libraries worldwide
'Baroque and Rococo' is a perfect detailed introduction to two styles of art, architecture and expression that bridged the Renaissance with the Enlightenment period. 'Baroque and Rococo' explores the key artists and works of the period, such as Rembrandt and Bernini, while expanding it's reach to include Asia and Latin America. 'Baroque and Rococo' contains excellent illustrations, maps, glossaries and biographies to capture the diversity of two art forms growing against the backdrop to a world of plague, war, rioting, rebellion and religious dissent. 'Baroque and Rococo' encompasses all arts - religious and profane painting and sculpture, church architecture and interiors, public buildings, palaces, domestic interiors, festivals, gardens, theatres, music, ceramics and furniture - to provide the reader with a thorough understanding of this great period in art history
Made in the Americas : the new world discovers Asia
by
Dennis Carr
( Book )
6 editions published in
2015
in
English
and held by 277 WorldCat member libraries worldwide
"Made in the Americas reveals the overlooked history of Asia's profound influence on the arts of the colonial Americas. Beginning in the 16th century, European outposts in the New World, especially those in New Spain, became a major nexus of the Asian export trade. Craftsmen from Canada to Peru, inspired by the sophisticated designs and advanced techniques of these imported goods, combined Asian styles with local traditions to produce unparalleled furniture, silverwork, textiles, ceramics, lacquer, painting and architectural ornaments. Among the exquisite objects featured in this book, from across the hemisphere and spanning the 17th to the early 19th centuries, are folding screens made in Mexico in imitation of imported Japanese and Chinese screens; blue-and-white talavera ceramics copied from Chinese porcelains; luxuriously woven textiles, made to replicate fine silks and cottons from China and India; devotional statues that adapt Buddhist gods into Christian saints; and "japanned" furniture produced in Boston that simulates Asian lacquer finishes. The stories told by the objects gathered in Made in the Americas bring to life the rich cultural interchange and the spectacular arts of the first global age"--Amazon.com
The Andean hybrid baroque : convergent cultures in the churches of colonial Peru
by
Gauvin A Bailey
( Book )
5 editions published in
2010
in
English
and held by 227 WorldCat member libraries worldwide
""In spite of decades of scholarship, our understanding of the Andean Hybrid Baroque and its churches has been severely handicapped by a lack of archival documentation and consistent stylistic analysis ... I wrote this study specifically to fill these gaps."--The Introduction" "The Andean Hybrid Baroque is the first comprehensive study of the architecture and architectural sculpture of southern Peru in the late colonial period (1660s-1820s), an enduring and polemical subject in Latin American art history. In the southern Andes during the last century and a half of colonial rule, when the Spanish crown was losing its grip on the Americas and Amerindian groups began organizing into activist and increasingly violent political movements, a style of architectural sculpture emerged that remains one of the most vigorous and creative outcomes of the meeting of two cultures. The Andean Hybrid Baroque (also known as "Mestizo Style") was a flourishing school of carving distinguished by its virtuoso combination of European late Renaissance and Baroque forms with Andean sacred and profane symbolism, some of it originating in the pre-Hispanic era. The Andean Hybrid Baroque found its genesis and most comprehensive iconographical expression in the architecture of Catholic churches, chapels, cloisters, and conventual buildings." "Drawing on hundreds of primary documents and on ethno-historical and anthropological literature that has rarely been applied to an art-historical subject, Gauvin Alexander Bailey provides the most substantial study of Colonial Peruvian architecture in decades. The product of six years of photographic surveys in Peru, Bolivia, and Argentina, as well as research in governmental and ecclesiastical archives in Latin America and Europe, Bailey's richly illustrated study examines the construction history and decoration of fifty churches. It offers a fundamentally new understanding of the chronology, regional variations, and diffusion of the Andean Hybrid Baroque style, as well as a fresh interpretation of its relationship to indigenous Andean culture."--
The spiritual rococo : decor and divinity from the salons of Paris to the missions of Patagonia
by
Gauvin A Bailey
( Book )
22 editions published between
2014
and 2017 in
English
and held by 206 WorldCat member libraries worldwide
A groundbreaking approach to Rococo religious décor and spirituality in Europe and South America, The Spiritual Rococo addresses three basic conundrums that impede our understanding of eighteenth-century aesthetics and culture. Why did the Rococo, ostensibly the least spiritual style in the pre-Modern canon, transform into one of the world's most important modes for adorning sacred spaces? And why is Rococo still treated as a decadent nemesis of the Enlightenment when the two had fundamental characteristics in common? This book seeks to answer these questions by treating Rococo as a global phenomenon for the first time and by exploring its moral and spiritual dimensions through the lens of populist French religious literature of the day-a body of work the author calls the 'Spiritual Rococo' and which has never been applied directly to the arts. The book traces Rococo's development from France through Central Europe, Portugal, Brazil, and South America by following a chain of interlocking case studies, whether artistic, literary, or ideological, and it also considers the parallel diffusion of the literature of the Spiritual Rococo in these same regions, placing particular emphasis on unpublished primary sources such as inventories. One of the ultimate goals of this study is to move beyond the cliché of Rococo's frivolity and acknowledge its essential modernity. Thoroughly interdisciplinary, The Spiritual Rococo not only integrates different art historical fields in novel ways but also interacts with church and social history, literary and post-colonial studies, and anthropology, opening up new horizons in these fields
more
fewer
Audience Level
0

1
Kids
General
Special
Audience level: 0.49 (from 0.11 for The Jesuit ... to 0.93 for Der Palast ...)
Related Identities
Associated Subjects
Aesthetics, Modern
Aesthetics--Religious aspects
Architecture, Baroque
Architecture, Rococo
Architecture, Spanish colonial
Art
Art, Baroque
Art, Indic
Art, Italian
Art, Latin American
Art, Latin American--Spanish influences
Art, Mogul Empire--European influences
Art, Rococo
Art movements
Asia
Chinoiserie (Art)
Christian art and symbolism
Christianity and culture
Church architecture
Church decoration and ornament
Civilization--Spanish influences
Counter-Reformation in art
Decoration and ornament, Architectural--Themes, motives
Decoration and ornament, Baroque--Themes, motives
Decoration and ornament, Rococo
Decoration and ornament--Psychological aspects
Decorative arts, Early American
Decorative arts, Spanish colonial
Decorative arts--Asian influences
India
Iran
Islamic pottery--Chinese influences
Italy--Rome
Jesuit architecture
Jesuit art
Jesuit art--Influence
Jesuits
Latin America
Missions
Missions--Influence
Painting, Baroque
Painting, Italian
Painting, Rococo
Peru
Plague in art
Pottery, Timurid--Chinese influences
Sculpture, Baroque
Sculpture, Baroque--Themes, motives
Sculpture, Rococo
United States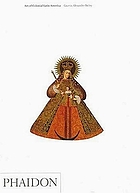 Covers
Alternative Names
Bailey, G. A.

Bailey, G. A. (Gauvin A.)

Bailey, G. A. (Gauvin A.), 1966-

Bailey, G. A. (Gauvin Alexander)

Bailey, Gauvin

Bailey Gauvin 1966-....

Bailey, Gauvin A.

Bailey, Gauvin A. 1966-

Bailey, Gauvin Alexander

Bailey, Gauvin Alexander, 1966-

Gauvin Alexander Bailey American art historian

Gauvin Alexander Bailey Amerikaans kunsthistoricus

Gauvin Alexander Bailey historiador de l'art estatunidenc

Gauvin Alexander Bailey historiador del arte estadounidense

Languages