Bailey, Gauvin A.
Most widely held works about Gauvin A Bailey
Jewels

by

Sotheby's (Firm)

( Book )
Most widely held works by Gauvin A Bailey
Between Renaissance and Baroque : Jesuit art in Rome, 1565-1610
by
Gauvin A Bailey
( )
25 editions published between
2003
and 2016 in
English
and held by 1,014 WorldCat member libraries worldwide
"Between Renaisance and Baroque is a stunning achievement - the first book to be written about the original painting commissions of the Jesuits in Rome. Offering a uniquely comprehensive and comparative analysis of the paintings and stuccoes which adorned all of the Jesuit foundations in the city during their first half century of existence, the study treats some of the most crucial monuments of late Renaissance painting including the original decorations of the church of the Gesu and the Collegio Romano, and the martyrdom frescoes at S. Stefano Rotondo."--Jacket
Architecture and urbanism in the French Atlantic empire : state, church, and society, 1604-1830
by
Gauvin A Bailey
( )
9 editions published in
2018
in
English
and held by 924 WorldCat member libraries worldwide
"Spanning from the West African coast to the Canadian prairies and south to Louisiana, the Caribbean, and Guiana, France's Atlantic empire was one of the largest political entities in the Western Hemisphere. Yet despite France's status as a nation at the forefront of architecture and the structures and designs from this period that still remain, its colonial building program has never been considered on a hemispheric scale. Drawing from hundreds of plans, drawings, photographic field surveys, and extensive archival sources, Architecture and Urbanism in the French Atlantic Empire focuses on the French state's and the Catholic Church's ideals and motivations for their urban and architectural projects in the Americas. In vibrant detail, Gauvin Alexander Bailey recreates a world that has been largely destroyed by wars, natural disasters, and fires - from Cap-François (now Cap-Haïtien), which once boasted palaces in the styles of Louis XV and formal gardens patterned after Versailles, to failed utopian cities like Kourou in Guiana. Vividly illustrated with examples of grand buildings, churches, and gardens, as well as simple houses and cottages, this volume also brings to life the architects who built these structures, not only French military engineers and white civilian builders, but also the free people of colour and slaves who contributed so much to the tropical colonies. Taking readers on a historical tour through the striking landmarks of the French colonial landscape, Architecture and Urbanism in the French Atlantic Empire presents a sweeping panorama of an entire hemisphere of architecture and its legacy."--
Art of colonial Latin America
by
Gauvin A Bailey
( Book )
25 editions published between
2004
and 2019 in 3 languages and held by 828 WorldCat member libraries worldwide
This is an account of the interaction between European and indigenous artists that took place during more than 300 years of Spanish and Portuguese colonial influence in Latin America. The book offers insights into viceregal, missionary and civic architecture, as well as painting, sculpture and other arts
Art in time : a world history of styles and movements
by
Gauvin A Bailey
( Book )
6 editions published in
2014
in
English
and
German
and held by 636 WorldCat member libraries worldwide
An up-to-date and comprehensive guide to 150 of the most significant styles and movements that have shaped art history through time. All art is of its time, and this book is the first survey that explicitly embeds styles, schools and movements within the politics and culture in which they arose, by means of timelines, textual references and the unique present-to-past arrangement of the book. An essential guide to art styles and movements and a history of world art from the present day to Greek antiquity, this book places the reader in the art historian's seat, offering an opportunity to work backwards from our own time and reconnect the dots, or even find new dots to connect
Art on the Jesuit missions in Asia and Latin America, 1542-1773
by
Gauvin A Bailey
( Book )
21 editions published between
1999
and 2013 in
English
and held by 498 WorldCat member libraries worldwide
"When the Jesuit missionaries ventured from Europe to newly discovered territories in Asia and Latin America, they brought with them the rich traditions of Renaissance and Baroque art and architecture. What happened to the artistic and social practices already thriving in the communities that the missionaries encountered is the story told by art historian and Jesuit specialist Gauvin Alexander Bailey." "Bailey argues that this cross-pollination of early modern art became the first truly global visual currency for cultural exchange. Through a sweeping look at Japan, China, Mughul India, and Paraguay, the author focuses on four of the most flourishing artistic encounters and discovers much unrecognized or misunderstood art. He overturns the simple thesis that art was imposed on subject cultures in favour of the more difficult paradigm of exchange."--Jacket
Baroque and Rococo
by
Gauvin A Bailey
( Book )
9 editions published in
2012
in
English
and held by 400 WorldCat member libraries worldwide
'Baroque and Rococo' is a perfect detailed introduction to two styles of art, architecture and expression that bridged the Renaissance with the Enlightenment period. 'Baroque and Rococo' explores the key artists and works of the period, such as Rembrandt and Bernini, while expanding it's reach to include Asia and Latin America. 'Baroque and Rococo' contains excellent illustrations, maps, glossaries and biographies to capture the diversity of two art forms growing against the backdrop to a world of plague, war, rioting, rebellion and religious dissent. 'Baroque and Rococo' encompasses all arts - religious and profane painting and sculpture, church architecture and interiors, public buildings, palaces, domestic interiors, festivals, gardens, theatres, music, ceramics and furniture - to provide the reader with a thorough understanding of this great period in art history
Made in the Americas : the new world discovers Asia
by
Dennis Carr
( Book )
6 editions published in
2015
in
English
and held by 287 WorldCat member libraries worldwide
"Made in the Americas reveals the overlooked history of Asia's profound influence on the arts of the colonial Americas. Beginning in the 16th century, European outposts in the New World, especially those in New Spain, became a major nexus of the Asian export trade. Craftsmen from Canada to Peru, inspired by the sophisticated designs and advanced techniques of these imported goods, combined Asian styles with local traditions to produce unparalleled furniture, silverwork, textiles, ceramics, lacquer, painting and architectural ornaments. Among the exquisite objects featured in this book, from across the hemisphere and spanning the 17th to the early 19th centuries, are folding screens made in Mexico in imitation of imported Japanese and Chinese screens; blue-and-white talavera ceramics copied from Chinese porcelains; luxuriously woven textiles, made to replicate fine silks and cottons from China and India; devotional statues that adapt Buddhist gods into Christian saints; and "japanned" furniture produced in Boston that simulates Asian lacquer finishes. The stories told by the objects gathered in Made in the Americas bring to life the rich cultural interchange and the spectacular arts of the first global age"--Amazon.com
The Jesuits : cultures, sciences, and the arts ; 1540-1773
by
John W O'Malley
( Book )
5 editions published between
2000
and 2019 in
English
and held by 272 WorldCat member libraries worldwide
Recent years have seen scholars in a wide range of disciplines re-evaluate the history of the Society of Jesus. In 1997, a group of scholars convened a major international conference to discuss the world of the Jesuits between 1540 and 1773 (the year of its suppression by papal edict). This meeting led to the creation of the first volume in this series, The Jesuits, which examined the worldwide Jesuit undertaking in such fields as music, art, architecture, devotional writing, mathematics, physics, astronomy, natural history, public performance, and education, with special attention to the Jesuits' interaction with non-European cultures.This second volume, following a second conference in 2002, continues in a similar path as its predecessor, complementing the regional coverage with contributions on the Flemish and Iberian provinces, on the missions in Japan, and in post-Suppression Russia and the United States. The performing arts, like theatre and music, are broadly treated, and, in addition to continued attention to painting and architecture, the volume contains essays on a range of objets d'art, including statuary, reliquaries, and alter pieces - as well as on gardens, mechanical clocks, and related automata. Other themes include finances, natural theology, censorship within the Jesuit order, and the Society's relationship to women.Perhaps most important, the volume gives particular attention to the eighteenth century, the 'age of disasters' for the Jesuits - the negative papal ruling on Chinese Rites, the destruction the of Paraguay Reductions, and the suppressions of the order that began in Portugal and that culminated in the general Suppression of 1773. With contributions from distinguished scholars from a dozen different countries, The Jesuits, II continues in the illustrious tradition of its predecessor to make an important contribution to religious memory
more
fewer
Audience Level
0

1
Kids
General
Special
Audience level: 0.41 (from 0.04 for Jewels ... to 0.94 for The palace ...)
Related Identities
Associated Subjects
Aesthetics, Modern
Aesthetics--Religious aspects
Architecture, Baroque
Architecture, Rococo
Architecture, Spanish colonial
Art
Art, Baroque
Art, Indic
Art, Italian
Art, Latin American
Art, Latin American--Spanish influences
Art, Mogul Empire--European influences
Art, Rococo
Art movements
Asia
Chinoiserie (Art)
Christian art and symbolism
Christianity and culture
Church architecture
Church decoration and ornament
Civilization--Spanish influences
Counter-Reformation in art
Decoration and ornament, Architectural--Themes, motives
Decoration and ornament, Baroque--Themes, motives
Decoration and ornament, Rococo
Decoration and ornament--Psychological aspects
Decorative arts, Early American
Decorative arts, Spanish colonial
Decorative arts--Asian influences
India
Iran
Islamic pottery--Chinese influences
Italy--Rome
Jesuit architecture
Jesuit art
Jesuit art--Influence
Jesuits
Latin America
Missions
Missions--Influence
Painting, Baroque
Painting, Italian
Painting, Rococo
Peru
Plague in art
Pottery, Timurid--Chinese influences
Sculpture, Baroque
Sculpture, Baroque--Themes, motives
Sculpture, Rococo
United States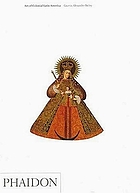 Covers
Alternative Names
Bailey, G. A.

Bailey, G. A. (Gauvin A.)

Bailey, G. A. (Gauvin A.), 1966-

Bailey, G. A. (Gauvin Alexander)

Bailey, Gauvin

Bailey Gauvin 1966-....

Bailey, Gauvin A.

Bailey, Gauvin A. 1966-

Bailey, Gauvin Alexander

Bailey, Gauvin Alexander, 1966-

Gauvin Alexander Bailey American art historian

Gauvin Alexander Bailey Amerikaans kunsthistoricus

Gauvin Alexander Bailey historiador de l'art estatunidenc

Gauvin Alexander Bailey historiador del arte estadounidense

Gauvin Alexander Bailey historian amerikan i artit

Gauvin Alexander Bailey storico dell'arte statunitense

Gauvin Alexander Bailey US-amerikanischer Historiker

Languages