Hurwitz, Gregg Andrew
Most widely held works by Gregg Andrew Hurwitz
Orphan X
by
Gregg Andrew Hurwitz
( Book )
37 editions published between
2015
and 2017 in 9 languages and held by 2,336 WorldCat member libraries worldwide
""Orphan X is the most gripping, high-octane thriller I've read in a long, long time. Hang onto your seat because Gregg Hurwitz will take you on a dizzying ride you'll not soon forget!" -Tess Gerritsen The Nowhere Man is a legendary figure spoken about only in whispers. It's said that when he's reached by the truly desperate and deserving, the Nowhere Man can and will do anything to protect and save them. But he's no legend. Evan Smoak is a man with skills, resources, and a personal mission to help those with nowhere else to turn. He's also a man with a dangerous past. Chosen as a child, he was raised and trained as part of the off-the-books black box Orphan program, designed to create the perfect deniable intelligence assets--i.e. assassins. He was Orphan X. Evan broke with the program, using everything he learned to disappear. Now, however, someone is on his tail. Someone with similar skills and training. Someone who knows Orphan X. Someone who is getting closer and closer. And will exploit Evan's weakness--his work as The Nowhere Man--to find him and eliminate him. Grabbing the reader from the very first page, Orphan X is a masterful thriller, the first in Gregg Hurwitz's electrifying new series featuring Evan Smoak"--
Tell no lies
by
Gregg Andrew Hurwitz
( Book )
19 editions published between
2013
and 2016 in
English
and
Spanish
and held by 1,902 WorldCat member libraries worldwide
A series of anonymous threats intended for others puts a man, and everyone he loves, in the path of a relentless killer. Daniel Brasher has always been something of a disappointment to his old-money aristocratic San Francisco mother. Daniel left his high-paying job as a money manager to marry his community organizer wife and work at a job he loves, leading group counseling sessions with recently paroled ex-cons. Now he is ready to move on and start a private practice. But before he leaves, he finds an envelope in his department mailbox, one intended for someone else that was placed in his slot by accident. Inside it is an unsigned piece of paper, a note that says only "admit what you've done or you will bleed for it. you have 'til november 15 at midnite." The deadline has already passed and the person to whom the envelope was addressed was brutally murdered. But this first warning is only the beginning. Soon, Daniel finds more warnings in his office mail, to people that the police cannot track down, and to victims that cannot be saved. Daniel's efforts, however, have alerted the killer to his involvement and next he gets a threat of his own. Now, with the clock ticking, Daniel, with no clue what he is supposed to have done or to what action he must confess, must somehow appease, or outwit, a seemingly unstoppable killer
The survivor
by
Gregg Andrew Hurwitz
( Book )
20 editions published between
2011
and 2015 in 3 languages and held by 1,878 WorldCat member libraries worldwide
"Diagnosed with Lou Gehrig's disease nine months earlier, Nate is about to leap off an 11th-floor ledge of a bank building in Santa Monica, Calif., when he notices a robbery in progress through the window next to where he is standing. Nate climbs back in the window undetected, grabs a handgun a masked man has conveniently set down, and, thanks to his ROTC firearms training, succeeds in shooting dead five of the six robbers. In revenge, the thwarted theft's mastermind, a notorious Ukrainian mobster, vows to brutally kill Nate and his teenage daughter unless Nate can retrieve the robbery's objective: an envelope stored in one of the bank's safe deposit boxes."--Provided by publisher
You're next
by
Gregg Andrew Hurwitz
( Book )
33 editions published between
2010
and 2015 in 8 languages and held by 1,850 WorldCat member libraries worldwide
I know you, do not I? Five words that is all it takes to plunge Mike Wingate and his family into mortal danger. Mike does not recognise the crippled stranger who approaches him at a party ... but the stranger seems to know all about him. What has Mike done? Do they have the wrong man?
Trust no one
by
Gregg Andrew Hurwitz
( Book )
19 editions published between
2009
and 2011 in 6 languages and held by 1,816 WorldCat member libraries worldwide
Over the past two decades, Nick Horrigan has built a quiet, safe life for himself, living as much under the radar as possible. But all of that shatters when, in the middle of the night, a SWAT team bursts into his apartment, grabs him and drags him to a waiting helicopter. A terrorist--someone Nick has never heard of--has seized control of a nuclear reactor, threatening to blow it up. And the only person he'll talk to is Nick, promising to tell Nick the truth behind the events that shattered his life twenty years ago
Don't Look Back
by
Gregg Andrew Hurwitz
( Book )
20 editions published between
2012
and 2015 in 3 languages and held by 1,783 WorldCat member libraries worldwide
"Eve Hardaway, newly single mother of one, is on a trip she's long dreamed of--a rafting and hiking tour through the jungles and mountains of Oaxaca, in southern Mexico. Eve wanders off the trail, to a house in the distance with a menacing man in the yard beyond it, throwing machetes at a human-shaped target. Disturbed by the sight, Eve moves quickly and quietly back to her group, taking care to avoid being seen. As she creeps along, she finds a broken digital camera, marked with the name Teresa Hamilton. Later that night, in a rarely used tourist cabin, she finds a discarded prescription bottle--also with the name Teresa Hamilton. From the camera's memory card, Eve discovers Teresa Hamilton took a photo of that same menacing looking man in the woods. Teresa Hamilton has since disappeared. Now the man in the woods is after whoever was snooping around his house. With a violent past and deadly mission, he will do anything to avoid being discovered. A major storm wipes out the roads and all communication with the outside world. Now the tour group is trapped in the jungle with a dangerous predator with a secret to protect. With her only resource her determination to live, Eve must fight a dangerous foe and survive against incredible odds--if she's to make it back home alive"--
The crime writer
by
Gregg Andrew Hurwitz
( Book )
25 editions published between
2007
and 2014 in 6 languages and held by 1,558 WorldCat member libraries worldwide
Awakening in a hospital with a scar on his head and no memory of being found holding a knife over his ex-fiancée's murdered body, crime novelist Drew Danner struggles to reconstruct clues to determine his own guilt or innocence
They're watching
by
Gregg Andrew Hurwitz
( Book )
13 editions published between
2010
and 2013 in 3 languages and held by 1,462 WorldCat member libraries worldwide
Patrick Davis is a man with troubles. First his Hollywood dreams crumble and then his storybook marriage hits a snag. Now, DVDs start being delivered to his house, DVDs which show that someone is watching him and his wife, that the two of them are being stalked and recorded by cameras hidden in their house. Then someone offers to fix everything, to take the mess his life has become and make it all right. Patrick figures it's the offer of a lifetime. But Patrick couldn't be more wrong. With every step he falls deeper into a web of intrigue that threatens everything he values in this world. Before he knows it, he's in deep and his only escape is to outplay his unseen opponents at their own game
The kill clause
by
Gregg Andrew Hurwitz
( Book )
30 editions published between
2003
and 2014 in 5 languages and held by 1,111 WorldCat member libraries worldwide
Seeking justice after his daughter's murderer is released on a technicality, U.S. deputy marshal Tim Rackley encounters a group of streetwise vigilantes who have had similar experiences and who tempt Rackley to compromise his personal ethics
The program
by
Gregg Andrew Hurwitz
( Book )
14 editions published between
1984
and 2015 in
English
and held by 1,080 WorldCat member libraries worldwide
Tim Rackley rescues a Hollywood executive's daughter from a cult whose specialty is mind control
more
fewer
Audience Level
0

1
Kids
General
Special
Audience level: 0.16 (from 0.10 for They're wa ... to 0.21 for You're nex ...)
Related Identities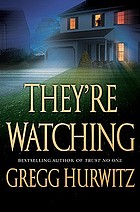 Alternative Names
Gregg Hurwitz Amerikaans romanschrijver

Gregg Hurwitz auteur de thrillers, scénariste de bandes dessinées

Gregg Hurwitz Crime novel and comic writer

Gregg Hurwitz Schriftsteller

Hurvits, Greg 1973-

Hurwitz, Andrew 1973-

Hurwitz, Gregg.

Hurwitz, Gregg 1973-

Hurwitz Gregg Andrew 1973-....

הורביץ, גרג 1973-

הורוויטש, גרג

הורוויץ, גרג

הורויץ, גרג

허위츠, 그래그

허위츠, 그렉

グレッグ・ハーウィッツ

ハーウィッツ, グレッグ

Languages
Covers