Szeman, Imre 1968-
Most widely held works by Imre Szeman
The Johns Hopkins guide to literary theory and criticism
( Book )
16 editions published between
1994
and 2005 in
English
and held by 1,113 WorldCat member libraries worldwide
"The Johns Hopkins Guide to Literary Theory and Criticism has become the indispensable resource for scholars and students of literary theory and discourse. The long-awaited second edition includes 48 new entries and subentries and has been revised throughout, taking account of ten years of rapidly changing scholarship. While concentrating on the explosion of contemporary critical and theoretical works, the Guide presents a comprehensive historical survey of ideas and individuals ranging from Plato and Aristotle to twentieth-century scholars. It includes more than 240 alphabetically arranged entries on critics and theorists, critical schools and movements, and the critical and theoretical innovations of specific countries and historical periods. It also examines developments in other disciplines which have shaped literary theory and criticism. An international, encyclopedic guide to the field's most important figures, schools, and movements, the new edition reflects the state of literary theory and criticism." http://www.loc.gov/catdir/description/jhu051/2004043814.html
Zones of instability : literature, postcolonialism, and the nation
by
Imre Szeman
( Book )
12 editions published in
2003
in
English
and held by 421 WorldCat member libraries worldwide
"In Zones of Instability, Imre Szeman examines the complex relationship between literature and politics by exploring the production of nationalist literature in the former British empire. Taking as his case studies the regions of the British Caribbean, Nigeria, and Canada, Szeman analyzes the work of authors for whom the idea of the "nation" and literature are inexorably entwined, such as Chinua Achebe, Wole Soyinka, C.L.R. James, Frantz Fanon, and V.S. Naipaul. Szeman focuses on literature created in the two decades after World War II, decades in which the future prospects for many newly independent former colonies went from extreme political optimism to often bitter political disappointment. He argues that "nation" can be read as that space in which literature is thought to be able to reunite two things that history has separated - the writer and the people."--Jacket
Pierre Bourdieu : fieldwork in culture
by
Nicholas Brown
( Book )
15 editions published between
1999
and 2000 in
English
and held by 336 WorldCat member libraries worldwide
The work of Pierre Bourdieu, one of the most influential French intellectuals of the 20th century, has had an enormous impact on research in fields as diverse as aesthetics, education, anthropology, and sociology. This is the first collection of essays to focus specifically on the contribution of Birdie's thought to the study of cultural production. Though Birdie's own work has illuminated diverse cultural phenomena, th essays in this volume extend to new cultural forms and to national situations outside France. Far from simply applying Birdie's concepts and theoretical tools to these new contexts, the essays in this volume consider both the possibility and limits of Birdie's sociology for the study of culture
Canadian cultural studies : a reader
by
Sourayan Mookerjea
( Book )
9 editions published in
2009
in
English
and held by 289 WorldCat member libraries worldwide
"Poised between historical and metaphorical empires [(Great Britain and France) and a more recent one (the United States)] and operating within the conditions of incomplete modernity and economic and cultural dependency, Canada has generated a body of cultural criticism and theory, which offers unique insights into the dynamics of both center and periphery. The reader brings together for the first time in one volume recent writing in Canadian cultural studies and work by significant Canadian cultural analysts of the postwar era. [This reader Includes] essays by anglophone, francophone, and First Nations writers."
After Globalization
by
Eric M Cazdyn
( Book )
24 editions published between
2011
and 2013 in
English
and held by 271 WorldCat member libraries worldwide
"In lively and unflinching prose, Eric Cazdyn and Imre Szeman argue that contemporary thought about the world is disabled by a fatal flaw: the inability to think "an after" to globalization. After establishing seven theses (on education, morality, history, future, capitalism, nation, and common sense) that challenge the false promises that sustain this time-limit, After Globalization examines four popular thinkers (Thomas Friedman, Richard Florida, Paul Krugman and Naomi Klein) and how their work is dulled by these promises. Cazdyn and Szeman then speak to students from around the globe who are both unconvinced and uninterested in these promises and who understand the world very differently than the way it is popularly represented. After Globalization argues that a true capacity to think an after to globalization is the very beginning of politics today"
Contemporary literary and cultural theory : the Johns Hopkins guide
( Book )
6 editions published in
2012
in
English
and held by 216 WorldCat member libraries worldwide
Contemporary Literary and Cultural Theory: The Johns Hopkins Guide is a clear, accessible, and detailed overview of the most important thinkers and topics in the field. Written by specialists from across disciplines, its entries cover contemporary theory from Adorno to Žižek, providing an informative and reliable introduction to a vast, challenging area of inquiry. Materials include newly commissioned articles along with essays drawn from The Johns Hopkins Guide to Literary Theory and Criticism, known as the definitive resource for students and scholars of literary theory and for philosophical reflection on literature and culture
Cultural theory : an anthology
by
Imre Szeman
( Book )
11 editions published between
2010
and 2011 in
English
and
Undetermined
and held by 208 WorldCat member libraries worldwide
Cultural autonomy : frictions and connections
by
Petra Rethmann
( Book )
7 editions published between
2010
and 2014 in
English
and held by 179 WorldCat member libraries worldwide
"Globalization has challenged concepts such as local culture and cultural autonomy. And the rampant commodification of cultural products has challenged the way we define culture itself. Have these developments transformed the relationship between culture and autonomy? Have traditional notions of cultural autonomy been recast? Cultural Autonomy showcases the work of scholars who are exploring new ways of understanding the critical issue of globalization and culture. By defining culture broadly -- as a set of ideas or practices that range from skateboarding to the work of public intellectuals such as Edward Said -- they trace how issues of cultural autonomy have played out in various areas, including the human rights and environmental movements and among indigenous peoples. Although the contributors focus on the marginalized issue of autonomy, they offer a balanced perspective -- one that reveals that globalization has not only limited but also created new forms of cultural autonomy."--Publisher's website
Popular culture : a user's guide
by
Susie O'Brien
( Book )
19 editions published between
2003
and 2018 in
English
and held by 136 WorldCat member libraries worldwide
"Popular Culture: A User's Guide is an introduction to the study of mass culture and media. It is designed to be used as the core text in courses in popular culture and cultural studies, generally offered out of university departments of Communications (occasionally English, Film, and Sociology). While courses in cultural studies and pop culture seem exciting to undergraduate students, in reality they are encountering key social theorists for this first time, and often struggle with the amount of theory the course requires. PC: A User's Guide provides a theoretically sophisticated but approachable introduction to the study of popular culture, giving students the analytical tools to understand the everyday texts and practices that surround them, as well as their own roles as consumers of and participants in popular culture. Unlike other introductory texts, it is thoroughly grounded in the historical development of pop culture from the mid-19th century to the present. The book includes a large number of case studies, suggested activities, and close-up boxes, all of which offer pedagogical support for students in a way that encourages careful critical thinking. The case studies in particular are helpful, as the clearest, most useful way to teach theory to students is to show them how it can be applied."--
Energy humanities : an anthology
by
Imre Szeman
( Book )
5 editions published in
2017
in
English
and held by 99 WorldCat member libraries worldwide
"Energy humanities is a field of scholarship that, like medical humanities and digital humanities before it, overcomes traditional boundaries between the disciplines and between academic and applied research. Like its predecessors, energy humanities highlights the essential contribution that the insights and methods of the human sciences can make to areas of study and analysis once thought best left to the natural sciences. This isn't a case of the humanities simply helping their cross-campus colleagues to learn the mechanics of communication so that they might better articulate their ideas. Rather, these fields of scholarship are ones that demonstrate how the scale and complexity of the issues being explored demand insights and approaches that transcend old school disciplinary boundaries. Energy Humanities : A Reader offers a carefully curated selection of the best and most influential work in energy humanities that has appeared over the past decade. To stay true to the diverse work that makes up this emergent field, selections range from anthropology and geography to philosophy, history, and cultural studies to recent energy-focused interventions in art and literature. The three readers all agree that this is an important, ground-breaking collection of work"--Provided by publisher
more
fewer
Audience Level
0

1
Kids
General
Special
Audience level: 0.40 (from 0.10 for Zones of i ... to 0.91 for Globalizat ...)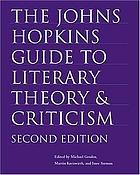 Alternative Names
Szeman, Imre

Szeman, Imre John Louis

Szeman, Imre John Louis 1968-

Languages
Covers