Islam
Most widely held works about Islam
more
fewer
Most widely held works by Islam
Silk Road to Belt Road : reinventing the past and shaping the future
by
İslâm Giray
( )
1 edition published in
2019
in
English
and held by 83 WorldCat member libraries worldwide
This volume approaches China's Belt and Road Initiative as a process of culturalization, one that started with the Silk Road and continued over the millennium. In mainstream literature, the Belt and Road Initiative (BRI) has been portrayed as the geo-economic vision and geo-political ambition of China's current leaders, intended to shape the future of the world. However, this volume argues that although geo-politics and geo-economy may play their part, the BRI more importantly creates a venue for the meeting of cultures by promoting people-to-people interaction and exchange. This volume explores the journey from the Silk-Road to Belt-Road by analyzing topics ranging from history to religion, from language to culture, and from environment to health. As such, scholars, academics, researchers, undergraduate and graduate students from the Humanities, Social Sciences, and Business will find an alternative approach to the Belt and Road Initiative.--
An Exploration of the Relationship between Police Presence, Crime, and Business in Developing Countries
by
İslâm Giray
( )
1 edition published in
2016
in
Undetermined
and held by 54 WorldCat member libraries worldwide
Economic theory predicts that a rise in police presence will reduce criminal activity. However several studies in the literature have found mixed results. This study adds to the literature by exploring the relationship between the size of the police force and crime experienced by firms. Using survey data for about 12,000 firms in a cross-section of 27 developing countries, the study finds that increasing the size of the police force is negatively associated with crime experienced by firms. The results are confirmed using a panel of firms for a subset of countries for which data are available. The study also finds that this negative relationship is stronger under certain macro-economic circumstances
What are the right institutions in a globalizing world? and ... can we keep them if we've found them?
by
Roumeen Islam
( )
3 editions published in
2004
in
Undetermined
and
English
and held by 16 WorldCat member libraries worldwide
"Greater trade integration has often been viewed as requiring greater standardization in institutions, without which the benefits of trade do not materialize. There are many current debates concerning the degree and area of standardization needed and these debates are likely to continue for the foreseeable future. This paper, drawing on both the fiscal federalism and the trade literature, argues that increasing trade integration is consistent with a wide array of institutional choices. The final outcome, in terms of which institutions have prevailed, has depended substantially on political pressures for standardization and not necessarily on a clear assessment of economic gains"--Abstract
Do more transparent governments govern better?
by
Roumeen Islam
( )
1 edition published in
2003
in
Undetermined
and held by 14 WorldCat member libraries worldwide
Islam explores the link between information flows and governance or institutional quality. Economic theory expounds on the importance of information on economic outcomes either through its direct effect on prices and quantities or through its effect on other factors such as institutions and the quality of governance. She shows that countries with better information flows also govern better. Two kinds of indicators are used to assess better information flows. One index is based on the existence of freedom of information laws. A second index called the "transparency" index measures the frequency with which economic data are published in countries around the world. Empirical analysis shows that countries which have better information flows as measured by both indicators have better quality governance. This paper--a product of the Poverty Reduction and Economic Management Division, World Bank Institute--is part of a larger effort in the institute to disseminate its work on institutions and governance
Economic information and finance : more information means more credit, fewer bad loans, and less corruption
by
Roumeen Islam
( )
1 edition published in
2007
in
English
and held by 14 WorldCat member libraries worldwide
This paper builds on recent work that shows how financial sector outcomes are affected by the provision of information by financial and other entities. In particular, it shows that an indicator of economic transparency is positively related to higher levels of private credit and a lower share of nonperforming loans even after accounting for factors commonly believed to influence financial sector development in cross-country empirical estimation. Timely access to economic data allows investors to make better decisions on investments and to better monitor banks' financial health. Greater economic transparency raises accountability and lowers corruption in bank lending
Institutional reform and the judiciary : which way forward?
by
Roumeen Islam
( )
1 edition published in
2003
in
English
and held by 14 WorldCat member libraries worldwide
Islam presents some general lessons in institution-building that has relevance for judiciary reform. She emphasizes the value of simplicity in design commensurate with country capacity, the importance of innovation and experimentation, and of economic openness in effective institution-building. The author underscores how the incentives of individuals depend on both the details of institutional design within the judiciary and also some critical institutions external to the judiciary. Finally she argues for the need to ground reform initiatives on a solid empirical and comparative approach. The author illustrates some of these issues by drawing on a recent project conducted by the World Bank and other institutions. This paper--a product of the Poverty Reduction and Economic Management Division, World Bank Institute--is based on word done for World Development Report 2002: Building Institutions for Markets
Kitāb-i badāyiʻ al-asrār
by
Mahdī ibn Muṣṭafá Tafrishī
( )
2 editions published in
1913
in
Persian
and held by 9 WorldCat member libraries worldwide
more
fewer
Audience Level
0

1
General
Special
Audience level: 0.00 (from 0.00 for Silk Road ... to 0.00 for Silk Road ...)
Associated Subjects
Alekseĭ Mikhaĭlovich,--Czar of Russia,
Arabs
Asia--Crimean Khanate
Asia--Silk Road
Caliphs
China
Courts
Crimean Tatar literature
Crimean Tatars
Cults
Diplomatic relations
Economic development
Egypt
Financial institutions--State supervision
Financial statements--Econometric models
Friendship
Globalization
Hadith
Hadith--Authorities
International economic integration
International economic relations
International relations
International trade
Islam
İslâm Giray--III,--Khan of the Crimea,
Islamic civilization
Jan--II Kazimierz,--King of Poland,
Knowledge management
Law reform
Manuscripts, Turkish
Missions to Muslims
Muḥammad,--Prophet,
Muḥammad ʻAbduh,
Muslims
Poland
Policy sciences
Politics and government
Prophets in the Qur'an
Regional economics
Risālat al-tawḥīd (Muḥammad ʻAbduh)
Russia
Sudan
Tatars
Theology, Doctrinal
Trade routes
Turkey
Ukraine
Ukraine--(Hetmanate)
Ukraine--Crimea
Zaporozhians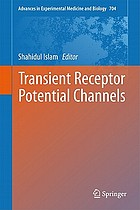 Covers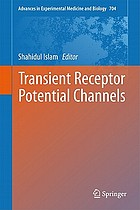 Alternative Names
III İslâm Geray

III. İslâm Giray

III İslam Gəray

III. Iszlám Giráj krími kán

İslâm al III-lea Ghiray

Islâm Geray

Islam Gerej Chan Krymski III

Islam Gerej III

Islam Gerej III, Chan Krymski

Islam Girai III

Islam-Giray 1604-1654 Krim, Khan

Islam Giray III, Khan of the Crimea, -1654

Islam Giray III, Khan of the Crimea, d. 1654

Islam-Giray III. Krim, Khan 1604-1654

Islam-Girei 1604-1654 Khan of the Crimea III

Islam-Girei 1604-1654 Krim, Khan

Islam-Girei, III, Khan of the Crimea, 1604-1654

Islam-Girei III. Krim, Khan 1604-1654

Islam Girej III

Islam III. Geraj

Islam III Gerej

Islam III Girai

İslâm III. Giray Khan des Krimkhanats

İslâm III Giray Khan di Crimea, vissuto durante la rivolta dei cosacchi in Polonia

İslâm III Giray Khan of Crimea

Islam III Girej

Islanes Giereius 1604-1654 Magnus Cham Tartarorum

Islanes Giereius Magnus Cham Tartarorum 1604-1654

Isli︠a︡m-Geraĭ 1604-1654 Khan of the Crimea III

Isliam-Gerai 1604-1654 Krim, Khan

Isli︠a︡m-Geraĭ III, Khan of the Crimea, 1604-1654

Isliam-Gerai III. Krim, Khan 1604-1654

Islom garay iii

Ислам III Герей

Ислям III Герай

Іслям III Ґерай

אסלאם השלישי גיראי

إسلام الثالث غيراي

ისლამ III გირეი

이슬람 3세 기라이

イスラーム3世ギレイ

伊斯蘭格來三世

Languages