O'Sullivan, Luke
Most widely held works by Luke O'Sullivan
Lectures in the history of political thought
by
Michael Oakeshott
( )
13 editions published between
2006
and 2011 in
English
and held by 1,504 WorldCat member libraries worldwide
"This new collection of thirty unpublished pieces covers every decade of Michael Oakeshott's career and adds to his contributions to the philosophy of historical understanding, political philosophy and the philosophy of education and aesthetics. The essays are in an informal style that will be accessible to new readers as well as those already acquainted with Oakeshott's works."--Jacket
Early political writings 1925-30
by
Michael Oakeshott
( )
3 editions published in
2011
in
English
and held by 1,235 WorldCat member libraries worldwide
Michael Oakeshott (1901-90) made his reputation as a political philosopher, but for a long time it seemed as if he had little interest in politics before 1945. His major pre-war work, Experience and its Modes (1933) was an examination of the nature of philosophy and its relation to other forms of thought that made almost no mention of politics. However, it has become increasingly clear that this initial judgment was misleading. A posthumous collection of early essays, Religion, Politics, and
The correspondence of Jeremy Bentham
by
Jeremy Bentham
( Book )
in
English
and held by 822 WorldCat member libraries worldwide
Jeremy Bentham was a British philosopher, jurist, and social reformer. He is regarded as the founder of modern utilitarianism. Bentham became a leading theorist in Anglo-American philosophy of law, and a political radical whose ideas influenced the development of welfarism. He advocated individual and economic freedom, the separation of church and state, freedom of expression, equal rights for women, the right to divorce, and the decriminalising of homosexual acts. He called for the abolition of slavery, the abolition of the death penalty, and the abolition of physical punishment, including that of children. He has also become known in recent years as an early advocate of animal rights. Though strongly in favour of the extension of individual legal rights, he opposed the idea of natural law and natural rights, calling them "nonsense upon stilts."
What is history? and other essays
by
Michael Oakeshott
( )
11 editions published between
2004
and 2011 in
English
and held by 567 WorldCat member libraries worldwide
This highly readable new collection of thirty pieces by Michael Oakeshott, almost all of which are previously unpublished, covers every decade of his intellectual career, and adds significantly to his contributions to the philosophy of historical understanding and political philosophy, as well as to the philosophy of education and aesthetics. The essays were intended mostly for lectures or seminars, and are consequently in an informal style that will be accessible to new readers as well as t
Michael Oakeshott : selected works and writings
by
Michael Oakeshott
( )
1 edition published in
2014
in
English
and held by 441 WorldCat member libraries worldwide
A collection of 6 volumes of Oakeshott's work: Notebooks, 1922-86, Early Political Writings 1925-30, The Concept of a Philosophical Jurisprudence, Vocabulary of a Modern European State, Lectures in the History of Political Thought, and What is History?
Michael Oakeshott - notebooks 1922-86
by
Michael Oakeshott
( )
2 editions published between
2013
and 2014 in
English
and held by 353 WorldCat member libraries worldwide
From the 1920s to the 1980s Oakeshott filled dozens of notebooks with his private reflections, both personal and intellectual. Their contents range from aphorisms to miniature essays, forming a unique record of his intellectual trajectory over his entire career. This volume makes them accessible in print for the first time, drawing together a host of his previously inaccessible observations on politics, philosophy, art, education, and much else besides. Religion in particular emerges as an ongoing concern for him in a way that is not visible from his published works. The notebooks also provide a unique source of insight into Oakeshott's musings on life, thanks to the hitherto unsuspected existence of the series of 'Belle Dame' notebooks that were written in the late 1920s and early 1930s but which only came to light two decades after his death. At the same period in which he was developing the concepts that would form Experience and its Modes, Oakeshott's personal life lead him to reflect extensively on love and death, themes that highlight his enduring romantic affinities. Accompanied by an original editorial introduction, the volume allows readers to see for themselves exactly which works Oakeshott used in compiling each of his notebooks, providing a much clearer record of his intellectual influences than has previously been available. It will be an essential addition to the library of his works for all those interested in his ideas --
Oakeshott on history : an essay in the history of ideas
by
Luke David O'Sullivan
( )
2 editions published between
1996
and 2013 in
English
and held by 331 WorldCat member libraries worldwide
This book challenges the common view that Michael Oakeshott was mainly important as a political philosopher by offering the first comprehensive study of his ideas on history. It argues that Oakeshott's writings on the philosophy of history mark him out as the most successful of the philosophers who attempted to establish historical study as an autonomous form of thought during the twentieth century. It also contends that his work on the history of political thought is best seen in the contex
Oakeshott on history
by
Luke O'Sullivan
( )
6 editions published in
2003
in
English
and held by 288 WorldCat member libraries worldwide
The vocabulary of a modern European state : essays and reviews, 1953-1988
by
Michael Oakeshott
( Book )
10 editions published between
2007
and 2011 in
English
and held by 115 WorldCat member libraries worldwide
Présentation de l'éditeur : "The Vocabulary of a Modern European State is the companion volume to The Concept of a Philosophical Jurisprudence and completes the enterprise of gathering together Oakeshott's previously scattered essays and reviews. As with all the other volumes in the series it contains an entirely new editorial introduction explaining how the writings it contains find their place in his work as a whole. It covers the years 1952 to 1988, the period during which Oakeshott wrote his definitive work, On Human Conduct. The essay from which the volume takes its title was intended as a companion piece to the third part of the latter work, and is just one of over sixty pieces that it includes. The volume draws together critical responses to works by major philosophers, historians, and political theorists of his own generation such as Bertrand de Jouvenel, Herbert Marcuse, and Michael Polanyi as well as to some major figures of current scholarship such as Quentin Skinner and Roger Scruton."
more
fewer
Audience Level
0

1
Kids
General
Special
Audience level: 0.12 (from 0.01 for Early poli ... to 0.92 for July 1824 ...)
Related Identities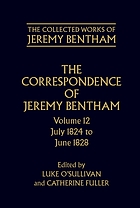 Covers
Languages