Kelly, Dorien
Most widely held works by Dorien Kelly
Love in a nutshell
by
Janet Evanovich
( Book )
27 editions published between
2011
and 2012 in
English
and
Undetermined
and held by 3,546 WorldCat member libraries worldwide
"Kate Appleton needs a job. Her husband has left her, she's been fired from her position as a magazine editor, and the only place she wants to go is to her parents' summer house, The Nutshell, in Keene's Harbor, Michigan. Kate's plan is to turn The Nutshell into a Bed and Breakfast. Problem is, she needs cash, and the only job she can land is less than savory. Matt Culhane wants Kate to spy on his brewery employees. Someone has been sabotaging his company, and Kate is just new enough in town that she can insert herself into Culhane's business and snoop around for him. If Kate finds the culprit, Matt will pay her a $20,000 bonus. Needless to say, Kate is highly motivated. But several problems present themselves. Kate despises beer. No one seems to trust her. And she is falling hard for her boss. Can these two smoke out a saboteur, save Kate's family home, and keep a killer from closing in ... all while resisting their undeniable attraction to one another? Filled with humor, heart, and loveable characters, Love in a Nutshell is delicious fun"--
The husband list
by
Janet Evanovich
( Book )
23 editions published between
2012
and 2014 in
English
and held by 3,075 WorldCat member libraries worldwide
Pressured by her mother to marry a proper gentleman, Caroline Maxwell reluctantly considers Lord Bremerton while harboring a secret longing for adventure and passion with her brother's world-traveling friend, Jack, whose new money and lack of title render him an unsuitable candidate in her mother's eyes
The husband list : a novel
by
Janet Evanovich
( Recording )
35 editions published between
2012
and 2019 in
English
and
Undetermined
and held by 1,557 WorldCat member libraries worldwide
The story of a young woman's search for true love. When her mother sets her sights on the questionable Lord Bremerton as a possible suitor, Caroline struggles with her instincts and the true nature of her heart. She longs for adventure, passion, love, and most of all, Jack Culhane--a completely unacceptable suitor in the eyes of Caroline's mother
Love in a nutshell
by
Janet Evanovich
( Recording )
21 editions published between
2012
and 2019 in
English
and
Undetermined
and held by 1,500 WorldCat member libraries worldwide
Kate Appleton wants to turn her parents' summer house, the Nutshell, into a bed and breakfast. Problem is, she needs cash, and the only job she can land is less than savory. Matt Culhane wants Kate to spy on his brewery employees. Someone has been sabotaging his company, and if Kate finds the culprit, Matt will pay her a $20,000 bonus. Needless to say, Kate is highly motivated. But there are complications. Kate hates beer, no one likes her, and she's falling for her boss
The last bride in Ballymuir
by
Dorien Kelly
( Book )
5 editions published between
2003
and 2013 in
English
and held by 120 WorldCat member libraries worldwide
Recently released from prison after being wrongly convicted as an IRA gunman, Michael Kilbride comes to Ballymuir to start fresh. The townspeople are wary -- except Kylie O'Shea, a spunky young woman who can see beyond his hardened facade. Can they find happiness together -- with a little help from Michael's sister, Kylie's indomitable eighty-two-year-old best friend, and an enterprising American gourmet chef?
Hot whispers of an Irishman
by
Dorien Kelly
( Book )
3 editions published between
2005
and 2006 in
English
and held by 87 WorldCat member libraries worldwide
Off the map
by
Dorien Kelly
( Book )
8 editions published between
2006
and 2013 in
Dutch
and
English
and held by 80 WorldCat member libraries worldwide
She needed to find her blissHabitual accommodator Tessa Wright is a mess. And no amount of diplomacy will get back what she wants: Her swishy banking job. Her AWOL husband. The comfortable-albeit lackluster-life she once slipped into like a shadow. Now faced with forging a new life map, Tessa agrees to share a palatial Costa Rican vacation home with Kate, her former boss. Could it be the one-way path to bliss they both crave'But the gorgeous Playa Blanca house perched over the ocean hides more revelations-and inhabitants-than Tessa ever anticipated. Suddenly she must make a decision that teaches her an age-old truth she never would have learned back home: Sometimes achieving happiness means following your own compass ... no matter where it takes you
The littlest matchmaker
by
Dorien Kelly
( Book )
6 editions published between
2009
and 2011 in
English
and
German
and held by 74 WorldCat member libraries worldwide
Smart. Great Sense Of Humor. Hardworking. Kind To Children And Stray Dogs ... Did she mention handsome' Mind-bogglingly sexy' Single mom Lisa Kincaid doesn't want to be attracted to Kevin Decker. She knows the sexy, caring construction-company owner will always be there for her, and up until now friendship has suited her just fine. But suddenly she isn't looking at her husband's former boss in the same way ... and neither is a certain four-year-old Cupid. For the past three years Kevin has felt responsible for Lisa. He knows the accident that left her a widow wasn't his fault, but that doesn't stop him from wanting to help. Except his feelings go beyond mere friendship. And her little boy thinks Kevin and his mom are perfect for each other. Now, if Kevin can only get Lisa to believe it, too!
The girl most likely to--
by
Dorien Kelly
( Book )
10 editions published between
2003
and 2014 in 6 languages and held by 71 WorldCat member libraries worldwide
After years of being called the wild child of Sandy Bend, Michigan, Dana Devine has pretty much confirmed that rumor by sleeping with Cal Brewer. Yes, she's always had a thing for the new police chief, but she never meant to live out her fantasy. Now that reality's hit, she knows they can't continue the relationship-it simply wouldn't work. What she doesn't realize is that Cal himself was living out a fantasy of his own ... When Dana asked Cal to "come up for a drink" after running into him in Chicago, he knew where the evening was headed. But he never anticipated falling for Dana the way he did. Now she's barely speaking to him, and Cal's not sure if their one perfect night was just a mistake. Problem is, he can't stop thinking about her ... or about spending another hot night with the wild beauty
Do-over
by
Dorien Kelly
( Book )
4 editions published between
2003
and 2013 in
English
and held by 71 WorldCat member libraries worldwide
If the gods decided to grant Cara Adams one ""do-over, "" the choice would be a no-brainer-she wouldn't have been sucked in by Mark ""the Shark"" Morgan. Back in law school, Cara had ""dumbed down"" to catch Mark's eye. Thanks to her stunt, she lost a plum job at a Wall Street firm, and the Shark is enjoying life in the Big Apple. Now Cara's thirty and doing just fine, thank you very much. Positive she's a shoo-in for a partnership at her prestigious Michigan law firm, Cara has bought herself a new loft, paid off her student loans and is ready for the success she deserves. But the gods are la
more
fewer
Audience Level
0

1
Kids
General
Special
Audience level: 0.12 (from 0.07 for Love in a ... to 0.78 for The wicked ...)
Related Identities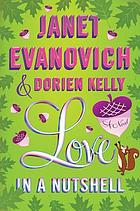 Covers
Languages