Goodwin, Rosie
Most widely held works by Rosie Goodwin
Crying shame
by
Rosie Goodwin
( Book )
9 editions published between
2008
and 2009 in
English
and
Undetermined
and held by 330 WorldCat member libraries worldwide
Claire is slowly coming to terms with the abuse she suffered as a child and her mother's rejection of her. She is now a wealthy and successful woman, with an adopted daughter and the love of a wonderful man, who cares nothing for her sordid past
The bad apple
by
Rosie Goodwin
( Book )
6 editions published between
2004
and 2005 in
English
and held by 299 WorldCat member libraries worldwide
Louise Hart has endured a great deal of pain from her callous husband Paul, but one December night in 1959 she and her son Davey escape their Coventry high-rise flat and flee to Tanglewood, the dilapidated mansion where her mother Dolly runs an animal sanctuary. Louise longs to turn her back on the past and create a new life for Davey, but Paul is in trouble with men more dangerous than himself. He blackmails Louise and her family, and even the arrival of Charlie Fox, a stranger who becomes a true friend, cannot guarantee that the future will be safe
Moonlight and ashes
by
Rosie Goodwin
( Book )
8 editions published between
2006
and 2007 in
English
and held by 262 WorldCat member libraries worldwide
Maggie Bright feels she's blessed with her eight-year-old twins, Danny and Lizzie, and baby Lucy, but when World War two is declared Maggie knows that her blessings may be about to run out. Although the war means that Maggie can escape her abusive husband when he's sent to the front line, the twins are evacuated to Wales and separated for the first time in their young lives. As Maggie and Lucy struggle to survive the German bombings, the twins face danger of a different kind. It feels as though only a miralce will bring Maggie's family back together
The mill girl
by
Rosie Goodwin
( Book )
7 editions published between
2014
and 2015 in
English
and
Undetermined
and held by 189 WorldCat member libraries worldwide
Love, family and survival ...Life is tough on the cobbled backstreet courtyards of Abbey Street, Warwickshire, in the 1840s: boys are destined for the pit and girls for the mill. Despite this, clever, feisty Maryann is happy there - until her mother dies. Her family collapses, leaving Maryann coping with everything, exhausted and lonely. Especially as Toby, the boy she is set on marrying, insists they wait. When things are at their bleakest, Maryann is offered a lifeline: a position as nanny to the daughter of the mill owner, Wesley Marshall. Though the house is filled with secrets and heartache, there is kindness, too, and to Maryann's surprise she grows close to Marshall. But their relationship has not gone unnoticed and it threatens to unleash a world of problems on them all ...A warm and captivating story of fighting for love in the face of adversity, from much-loved author Rosie Goodwin
The sand dancer
by
Rosie Goodwin
( Recording )
4 editions published between
2008
and 2009 in
English
and held by 82 WorldCat member libraries worldwide
Despite her success as a writer, Maisie's life has never been easy. But with the help of Hamilton, the imaginary horse she conjures up to escape harsh reality, her humour and courage pull her through. When Maisie marries for the third time, however, her hopes of happiness are soon shattered by her husband Tommy's jealous behaviour. After an apparent tragic accident in London, Maisie reluctantly agrees to move back to her hometown of Fellburn, Tyneside, where Tommy will start a new business. At first, it is a fresh start for her family, but Tommy's behaviour becomes increasingly erratic and one of his employees, a strange man nicknamed The Sand Dancer, strikes fear into her heart every time she meets him. Maisie begins to avoid Tommy's place of work. Little does she know that he is concealing something so terrible that it could eventually destroy everything she holds dear"--Pub. description
Yesterday's shadows
by
Rosie Goodwin
( Recording )
3 editions published between
2008
and 2009 in
English
and held by 79 WorldCat member libraries worldwide
"When Kate Cleary's father is killed in the pit, her first emotion is one of relief. A nasty bully, he has made her life hell since her mother died when Kate was a small child. At last she feels free, even is she must still care for her sister Nuala, who depends on Kate for everything. After finding a mysterious collection of letters hidden by their father, Kate discovers an unknown aunt who offers them a home and for the first time Kate feels loved and safe. But her peace is shattered by an astonishing revelation from Nuala, and a series of brutal attacks on local women. Kate turns to a handsome widower Martin Denby, but is his kindness too good to be true?"--Pub. description
The misfit
by
Rosie Goodwin
( Recording )
5 editions published in
2013
in
English
and held by 65 WorldCat member libraries worldwide
Rebecca's adopted, but her new father can't warm to her, and her mother can't succeed in turning her into the princess she longs for. When her adoptive mother dies, her aunt takes her in, and soon Rebecca's life is worse than ever. She longs to escape to the circus that visits her town - but will she ever find happiness?
A band of steel
by
Rosie Goodwin
( Recording )
5 editions published in
2011
in
English
and held by 50 WorldCat member libraries worldwide
When Adina and her family are forced to flee Cologne to escape the vicious menace of German invasion in 1938, leaving their luxurious lifestyle is painful. Harder still is finding herself a refugee in a foreign country. But Adina is a compassionate and determined girl and as they settle into a new life in the Midlands she finds the strength to survive. However, her brother and sister arent so lucky and their family ties are stretched to breaking point. And then Adina runs the risk of losing her family forever when she is drawn towards the one man she should never fall in love with
Dilly's sacrifice
by
Rosie Goodwin
( Book )
3 editions published in
2015
in
English
and held by 47 WorldCat member libraries worldwide
Dilly is devastated: with her husband unable to work and four children already at home, they cannot afford to feed their new-born baby. Heartbroken, she heads into the night to deliver her baby girl to the Farthing family at the big house. Having just lost their own daughter to measles, the Farthings adopt the baby and offer Dilly a lifeline: a job as a maid. This act of desperation will change the lives of both families irrevocably - and the onset of WWI even more so. Sons are taken, love is declared, hearts are broken and terrible acts are committed. Through it all, Dilly does everything she can to preserve her family. But when the chance for true love finally comes, will she choose family over her own happiness?
Moonlight and Ashes
by
Rosie Goodwin
( Recording )
5 editions published between
2005
and 2007 in
English
and held by 46 WorldCat member libraries worldwide
Maggie Bright feels she's blessed with her eight-year-old twins, Danny and Lizzie, and baby Lucy, but when World War Two is declared Maggie knows that her blessings may be about to run out... Although the war means that Maggie can escape her abusive husband when he's sent to the front line, the twins are evacuated to Wales and separated for the first time in their young lives. As Maggie and Lucy struggle to survive the German bombings, the twins face danger of a different kind. It feels as though only a miracle will bring Maggie's family back together
more
fewer
Audience Level
0

1
Kids
General
Special
Audience level: 0.74 (from 0.67 for The boy fr ... to 0.76 for The misfit ...)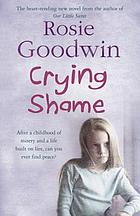 Alternative Names
Languages
Covers