Bolkcom, Christopher C.
Overview
| | |
| --- | --- |
| Works: | 61 works in 317 publications in 1 language and 3,427 library holdings |
| Roles: | Author |
Most widely held works by Christopher C Bolkcom
Tactical aircraft modernization : issues for Congress
by
Christopher C Bolkcom
( Book )
35 editions published between
2001
and 2008 in
English
and held by 260 WorldCat member libraries worldwide
This report examines the Department of Defense's (DOD's) three largest tactical aircraft modernization programs. The Background section provides a brief description of each program and a discussion of how tactical aircraft fit into military air operations: the missions they typically perform and how they contrast to longer-range combat aircraft. The Analysis section examines a number of policy issues, including affordability, capability required, force structure, and defense industrial base. The paper concludes with a synopsis of congressional action on these programs. The Defense Department is procuring the F-22 fighter for the Air Force, the F/A-18E/F fighter/attack plane for the Navy, and the Joint Strike Fighter (JSF) aircraft in three variants, some of which might be operational around 2012. Decisions in Congress and the Defense Department regarding these aircraft programs may have important long-term implications. The F/A-18E/F is in full-rate production. The F-22 is nearing the end of its planned production. The JSF might be in production through the 2020s. Decisions about the funding of these programs will influence the future of individual U.S. aircraft manufacturers, and may well affect the division of combat roles and missions among the services for decades. Some in Congress have expressed concern about the need for some of these aircraft programs on grounds of cost and affordability, and military requirements. Some in Congress have also expressed concern over the potential impact of these aircraft programs on the defense industrial base. This report will be updated as events warrant. This report replaces Issue Brief IB92115 of the same title
V-22 osprey tilt-rotor aircraft
by
Christopher C Bolkcom
( Book )
34 editions published between
2000
and 2009 in
English
and held by 201 WorldCat member libraries worldwide
The V-22 Osprey is a tilt-rotor aircraft, capable of vertical or short take off and landing, with forward flight like a conventional fixed-wing aircraft. The MV-22 is the Marine Corps top aviation priority. Marine Corps leaders believe that the Osprey will provide them an unprecedented capability to quickly and decisively project power from well over the horizon. The Air Force's CV-22 version will be used for special operations. Army officials have testified that the service has no requirement for the V-22, but the Navy has expressed interest in purchasing MV-22s for a variety of missions. The V-22 program has been under development for over 25 years. Safety and maintenance concerns have arisen during this period (due in large part to three fatal accidents). The commander of the V-22 maintenance squadron admitted to falsifying maintenance records to make the aircraft appear more maintainable than it was, and three Marines were found guilty of misconduct. The program has maintained support from many in Congress despite these deficiencies. The program has undergone restructuring to accommodate congressional direction, budget constraints, and recommendations from outside experts, and DOD managers. After a 17 month hiatus, the Osprey embarked on its second set of flight tests in May of 2002. Tests were completed in June 2005 to the satisfaction of Navy testers, who believe that the V-22 has resolved all technical and engineering problems identified in internal and external reviews. On September 28, 2005 the V- 22 program passed a major milestone when the Defense Acquisition Board approved it for military use and full rate production. Supporters tout the V-22 s potential operational capabilities relative to the helicopters it will replace. It will fly faster, farther and with more payload than the CH-46 Sea Knight the Marine Corps currently operate
F-22 raptor aircraft program
by
Christopher C Bolkcom
( Book )
14 editions published between
2001
and 2002 in
English
and held by 130 WorldCat member libraries worldwide
The F-22 Raptor is a next-generation fighter/attack aircraft using the latest stealth technology to reduce detection by radar. Equipped with more advanced engines and avionics than the current F-15 Eagle, the F-22 is expected to maintain U.S. Air Force capabilities against more sophisticated aircraft and missiles in the 21st century. In 1986 two contractors were selected to build competing prototypes: Lockheed's YF-22 and Northrop's YF-23, which were flight tested in late 1990. In April 1991, the Air Force selected Lockheed's YF-22 design for full-scale development, now termed "Engineering and Manufacturing Development" (EMD). The aircraft is powered by Pratt & Whitney's F119 engine, selected in competition with General Electric's Fl2O engine. If produced as now projected, F-22s could begin replacing F-l5s after 2005. The Administrations' FY2002 budget requested almost $4.8 billion for the F-22 program in procurement and development finds. Through FY2OOO, Congress provided some $22.8 billion for the F-22. A 341-aircraft program was estimated in June 2000 to cost about $61.9 billion in actual prior-year and projected out-year expenditures
Joint strike fighter (JSF) program : background, status, and issues
by
Christopher C Bolkcom
( Book )
15 editions published between
2000
and 2003 in
English
and held by 92 WorldCat member libraries worldwide
"The Defense Department's Joint Strike Fighter (JSF) is one of three aircraft programs at the center of current debate over tactical aviation, the others being the Air Force F-22 fighter and the Navy F/A-18E/F fighter/attack plane. In November 1996, the Defense Department selected two major aerospace companies, Boeing and Lockheed Martin, to demonstrate competing designs for the JSF, a joint-service and multi-role fighter/attack plane. On October 26, 2001, the Lockheed Martin team was selected to develop further and to produce a family of conventional take-off and landing (CTOL), carrier-capable (CV), and short take-off vertical landing (STOVL) aircraft for the U.S. Air Force, Navy, and Marine Corps and the U.K. Royal Navy as well as other allied services. Originally designated the Joint Advanced Strike Technology (JAST) program, the JSF program is a major issue in Congress because of concerns about its cost and budgetary impact, effects on the defense industrial base, and implications for U.S. national security in the early 21st century."--Page [iii]
Homeland security : protecting airliners from terrorist missiles
by
Christopher C Bolkcom
( Book )
21 editions published between
2003
and 2006 in
English
and held by 66 WorldCat member libraries worldwide
Recent events have focused attention on the threat that terrorists with shoulder fired surface-to-air missiles (SAMs), referred to as Man-Portable Air Defense Systems (MANPADS), pose to commercial airliners. Most believe that no single solution exists to effectively mitigate this threat. Instead, a menu of options may be considered, including installing infrared (IR) countermeasures on aircraft; modifying flight operations and air traffic control procedures; improving airport and regional security; and strengthening missile non-proliferation efforts. Equipping aircraft with missile countermeasure systems can protect the aircraft even when operating in areas where ground-based security measures are unavailable or infeasible to implement. However, this option has a relatively high cost, between $ 1 million and $3 million per aircraft, and the time needed for implementation does not allow for immediate response to the existing terrorist threat. Procedural improvements such as specific flight crew training, altering air traffic procedures to minimize exposure to the threat, and improved security near airports may be less costly than countermeasures and could more immediately help deter domestic terrorist attacks. However, these techniques by themselves cannot completely mitigate the risk of domestic attacks and would not protect U.S. airliners flying to and from foreign airports. legislation introduced in the 108th Congress (H.R. 580, S.311) calls for the installation of missile defense systems in all turbojet aircraft used in scheduled air carrier service. While this legislation is still under consideration, Homeland Security appropriations designated $60 million in FY2004 and $61 million in FY2005 to fund a program to develop and test prototype missile countermeasure systems for commercial aircraft based on existing military technology. It is anticipated that at the conclusion of this program, Jan. 2006, the DHS will be able to provide an analysis of the suitabili7
China's foreign conventional arms acquisitions : background and analysis
by
Shirley Kan
( Book )
5 editions published between
2000
and 2005 in
English
and held by 33 WorldCat member libraries worldwide
This CRS Report examines the major, foreign conventional weapon systems that China has acquired or has committed to acquire since 1990, with particular attention to implications for U.S. security concerns. It is not the assumption of this report that China's military, the People's Liberation Army (PLA), will engage in conflict with other forces in Asia. Nonetheless, since the mid-1990s, there has been increasing concern about China's assertiveness in Asia and military buildup against Taiwan. China has made some significant qualitative upgrades through foreign acquisitions, but it remains to be seen how these acquisitions will be expanded and linked to other PLA improvements. The operational significance of China's conventional arms acquisitions will also depend on the PLA's training to eventually
Russian fighter aircraft industrial base : parallels with the United States?
by
Christopher C Bolkcom
( Book )
3 editions published in
2000
in
English
and held by 31 WorldCat member libraries worldwide
There are many differences between the fighter aircraft industry in the United States and in Russia. The United States has traditionally produced its weaponry within a capitalist framework which allowed free enterprise and competition between companies in private industry. The former Soviet Union's economy, and its fighter aircraft industry was based on a Marxist, command economy, where the central government dictated the type and number of aircraft produced and allocated resources for construction. Once among the most glamorous components of the Soviet military industrial complex, the Russian military aircraft industry has been described by some analysts as being on the verge of collapse. Russia's civilian aircraft industry has faced similar pressures, which does not bode well for the military aviation infrastructure. It may be difficult for fighter aircraft companies to find employment in Russia's beleaguered civil aircraft sector. The Russian government has attempted to reform its fighter aircraft industrial base and make it more efficient and competitive with western industry. It has initiated several reforms aimed at reducing the stratification and compartmentalization of industrial processes, as well as improving access to financial resources. These reforms have had mixed success. While Russia's military aviation infrastructure has consolidated dramatically, the overall effectiveness of these reform efforts still remains to be seen. As Russia reforms its fighter aircraft industrial base, there appear to be many parallels between their experience and what is happening in the United States in terms of declining domestic demand and pressure for consolidation. By examining the events in Russia's military aviation industrial base, especially the experience of the Sukhoi and Mikoyan aircraft design bureaus, policy makers in the United States may gain insight into current and forthcoming domestic fighter aircraft industrial base issues
Combat aircraft sales to South Asia : potential implications
by
Christopher C Bolkcom
( Book )
6 editions published between
2005
and 2006 in
English
and held by 31 WorldCat member libraries worldwide
On June 28, 2006, the Bush Administration announced its proposal to sell 36 F-16 C/D Block 50/52 Falcon combat aircraft to Pakistan at an estimated case value of $3 billion. The F-16 Falcon is a single engine multi-role aircraft manufactured by Lockheed Martin Corp. Its relatively low cost and high versatility make the F-16 one of the most exported fighter aircraft in the world. The F-16 was first fielded in 1979 and has been upgraded significantly. The capabilities of the F-16 vary greatly depending on the upgrade or modification fielded. The most modern F-16 flown by the United States is the Block 50/52. Three other F-16 related sales to Pakistan were also proposed. Some believe that these sales are partly an effort to reward the Pakistani Government for the role it has played in support of U.S.-led anti-terrorism efforts, and this consideration is noted in the text of the formal notification of the F-16 sales. Some analysts, however, see the decision to resume F-16 sales to Pakistan as disruptive of regional stability and efforts to resolve disputes there
more
fewer
Audience Level
0

1
Kids
General
Special
Audience level: 0.62 (from 0.47 for Homeland s ... to 0.70 for Joint stri ...)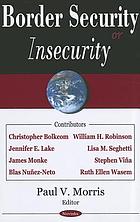 Languages
Covers