Magyar, Rick
Most widely held works by Rick Magyar
Disney kingdoms
by
Brandon Seifert
( Book )
9 editions published between
2014
and 2017 in
English
and held by 503 WorldCat member libraries worldwide
"Planned by Walt Disney himself to stand alongside the Haunted Mansion, the fabled Museum of the Weird was to be filled with the creepy creations of legendary Imagineer Rolly Crump ... Follow [young Maxwell and Melody] as their swashbuckling Uncle Roland leads them inside the macabre Museum and see their lives forever altered during a quest to save themselves, their parents, and maybe even the world!"--Back cover
Neil Gaiman's Lady Justice
by
C. J Henderson
( Book )
9 editions published between
1996
and 2015 in
English
and held by 249 WorldCat member libraries worldwide
"From the mind of New York Times Best-selling author and Eisner Award-winning author Neil Gaiman, Lady Justice is the living embodiment of justice, possessing oppressed women and giving them the ability to fight their tormentors. In times of trouble, the spirit of Justice appears before women and offers them the chance to take revenge on their male abusers. This graphic novel series will collect all of the classic Lady Justice comics for the first time"--Provided by publisher
The unbeatable Squirrel Girl & the Great Lakes Avengers
by
Steve Ditko
( Book )
1 edition published in
2016
in
English
and held by 244 WorldCat member libraries worldwide
"She kicks butts and eats nuts -- could Squirrel Girl be just what the Great Lakes Avengers need to propel them into the big leagues? Or will she be the death of them? The same questions apply to new foe-recruit Deadpool -- who struts and spills guts -- but he's just paying second fiddle to the Unbeatable SG. Follow Squirrel Girl's complete adventures wit the GLA (or is that GLI? GLX? GLC? It changes a lot!) -- battling Maelstrom, playing poker with the Thing, joining the Initiative during Civil War...and saving the planet from inebriation!,"--page [4] of cover
New Avengers
by
Jonathan Hickman
( Book )
4 editions published between
2013
and 2014 in
English
and held by 240 WorldCat member libraries worldwide
"To prevent the collision of our universe with another, the Illuminati must reassemble ... NOW! It's the most powerful and brilliant team in the Marvel Universe: the Black Panther, Iron Man, Doctor Strange, Black Bolt, Mister Fantastic, Namor the Sub-Mariner and the Beast against an infinite legion of parallel realities. Armed with the six Infinity Gems, the Illuminati gather to plan for the death of everything ... but their task is complicated by old wounds, lies and secret agendas. But when the Illuminati experience their first dimensional incursion, can this loose brotherhood of end times trust each other enough to use the Infinity Gems in unison? And what new member will join the group?"--Amazon.com
Star Wars : Darth Maul
by
Ron Marz
( Book )
5 editions published between
2000
and 2001 in
English
and held by 196 WorldCat member libraries worldwide
Sidious unleashes his merciless apprentice, the death-dealing destroyer, Darth Maul, to eradicate his adversaries, as only a master of the dark side can
Fantastic Four
by
James Robinson
( Book )
2 editions published in
2014
in
English
and held by 192 WorldCat member libraries worldwide
After a devastating battle with creatues from a corrupted universe, the Fantastic Four find themselves in court and held accountable for the destruction the battle caused in Manhattan
Captain America
by
Ed Brubaker
( Book )
4 editions published in
2013
in
English
and held by 175 WorldCat member libraries worldwide
"Still reeling from Hydra's Madbombs, Cap finds himself the target of a vicious media smear campaign. Who are the Discordians, and what will they blow up next? As Discordian cells attack American interests all over the world, shock journalist Reed Braxton is turning the public against the Sentinel of Liberty. As riots beak out in the streets and society begins to crumble, the Discordian assault continues - and the Omega-Madbombs are unleashed! Targeted for death, Cap tackles Codename: Bravo and Queen Hydra with the fate of the world in the balance! Meanwhile, Sharon Carter and Dum Dum Dugan duke it out with Baron Zemo ... in the depths of space! It's the end of an era, brought to you by Eisner award winner Ed Brubaker & rising star Cullen Bunn!" --Publisher description
Swamp Thing
by
Brian K Vaughan
( Book )
2 editions published in
2014
in
English
and held by 164 WorldCat member libraries worldwide
"In this series from 2000, writer Brian K. Vaughan kicked off a new Swamp Thing series that starred Tefé Holland, daughter of Swamp Thing and Abigail Arcane. As a human/plant elemental hybrid, Tefé has incredible power--but as a hot-headed teenager, can she learn to control those powers and use them for good? Vaughan's sensitive stories send Tefé across the globe to play an unexpected role in remote regions threatened by ecological disasters." --Publisher description
Marvel zombies destroy!
by
Frank Marraffino
( Book )
4 editions published between
2012
and 2013 in
English
and held by 162 WorldCat member libraries worldwide
Armor is summoned to save an alternate reality where the Nazis triumphed in World War II--with zombies--and Howard the Duck leads his own squadron of fighters into zombie Red Skull territory, where they are joined by an unlikely ally
War of kings
by
Dan Abnett
( Book )
5 editions published between
2010
and 2014 in
English
and held by 150 WorldCat member libraries worldwide
The Inhumans have taken flight to outer space. Their destiny as rulers written in the ancient fates, Black Bolt and the royal family have taken command of the Kree empire! Meanwhile, Vulcan, power-mad brother of the X-Men's Cyclops and Havok, has become the newest emperor of the Shi'ar, the most advanced military civilization in the galaxy! What happens when these mighty powers turn their rage upon one another? And what happens to those caught in the crossfire?
more
fewer
Audience Level
0

1
Kids
General
Special
Audience level: 0.26 (from 0.08 for Seekers of ... to 0.47 for War of kin ...)
Related Identities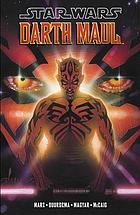 Covers
Languages