McDowell, John C.
Most widely held works by John C McDowell
The Gospel according to Star wars : faith, hope, and the force
by
John C McDowell
( Book )
6 editions published between
2007
and 2017 in
English
and held by 323 WorldCat member libraries worldwide
"Star Wars is one of the most beloved movie series of all time, and in this book John McDowell explores the many spiritual themes that weave throughout the six films. From the Force to the dark side, the issues discussed in the films have a moral and spiritual complexity that, if paid attention to, can help us better understand our place in the world and our relation to others and to God. George Lucas, the creator of Star Wars, did not intend for his films to be mere entertainment, McDowell argues. Rather, he hoped his films would be used as a vehicle for moral education."--Publisher's website
Conversing with Barth
( Book )
7 editions published in
2004
in
English
and held by 204 WorldCat member libraries worldwide
"This book presents important new 'conversations with Barth' by leading contemporary theologians and Barth scholars. Each contributor offers their own distinctive emphasis to bring to light the ways in which the depths of Barth's work may illuminate or be illuminated by the work of other prominent thinkers who preceded or followed him. The conversations they host between Barth and other philosophers and theologians raise critical questions in the reading and appreciation of Barth's thought, and explore a wide range of themes in dogmatic theology."--Jacket
Hope in Barth's eschatology : interrogations and transformations beyond tragedy
by
John C McDowell
( Book )
12 editions published between
2000
and 2018 in
English
and
Undetermined
and held by 186 WorldCat member libraries worldwide
"This title was first published in 2000. Hope in Barth's Eschatology presents a critical investigation and survey of Karl Barth's writings, particularly his Church Dogmatics IV.3, in order to locate the character and nature of 'hope' within Barth's eschatology. Arguing that Barth, with his form of hope that refuses to shy away from the dark themes of the 'tragic vision', could be seen to undermine certain tragic sensibilities necessary for a healthy account of hope, John McDowell locates Barth within the context of larger traditions of theological thinking, and influential accounts of Christian hope, examining the work of Steiner, MacKinnon, Pannenberg, Rahner, Moltmanm and others. Addressing the relative neglect that Barth commentators have paid to eschatological themes, McDowell maintains that to miss what Barth is doing in his eschatology, is to seriously misunderstand Barth's broader theological sense. This book offers a significant contribution to the ongoing task of understanding Barth's theology whilst developing a way of reading hope and eschatology that, ultimately, places some critical questions at Barth's door."--Provided by publisher
Correlating sobornost : conversations between Karl Barth and the Russian Orthodox tradition
by
Ashley John Moyse
( )
3 editions published in
2016
in
English
and held by 175 WorldCat member libraries worldwide
The diaspora of scholars exiled from Russia in 1922 offered something vital for both Russian Orthodoxy and for ecumenical dialogue. Under new conditions, liberated from scholastic academic discourse, and living and writing in new languages, the scholars set out to reinterpret their traditions and to introduce Russian Orthodoxy to the West. Yet, relatively few have considered the works of these exiles, particularly insofar as they act as critical and constructive conversation partners. This project expands upon the relatively limited conversation between such thinkers with the most significant Protestant theologian of the last century, Karl Barth. Through the topic and in the spirit of sobornost, this project charters such conversation. The body of Russian theological scholarship guided by sobornost challenges Barth, helping us to draw out necessary criticism while leading us toward unexpected insight, and vice versa. Going forward, this volume demonstrates that there is space not only for disagreement and criticism, but also for constructive theological dialogue that generates novel and creative scholarship. Accordingly, this collection will not only illuminate but also stimulate interesting and important discussions for those engaged in the study of Karl Barth's corpus, in the Orthodox tradition, and in the ecumenical discourse between East and West. (Publisher)
Kenotic ecclesiology : select writings of Donald M. MacKinnon
by
Donald M MacKinnon
( )
3 editions published in
2016
in
English
and held by 159 WorldCat member libraries worldwide
"In this collection, MacKinnon's central writings on the major themes of ecclesiology, and especially the relationship of the church to theology, are gathered in one source. The volume features several of MacKinnon's important early texts. These include two short books published in the Signposts series during World War II and a collection of later essays entitled The Stripping of the Altars."--Cover
Identity politics in George Lucas' Star Wars
by
John C McDowell
( Book )
2 editions published in
2016
in
English
and held by 93 WorldCat member libraries worldwide
"George Lucas spoke about the didactic role of cinema and about his own work being presented through the "moral megaphone" of the film industry. A considerable body of scholarship on the six-part Star Wars series argues (unconvincingly) that the franchise promoted neo-conservatism in American culture from the late 1970s onward"--
Philosophy and the burden of theological honesty : a Donald MacKinnon reader
by
Donald M MacKinnon
( Book )
2 editions published in
2011
in
English
and held by 79 WorldCat member libraries worldwide
Donald M. MacKinnon has been one of the most important and influential of post-war British theologians and religious philosophers. Generally eclectic, frequently allusive, usually intellectually generous, persistently richly challenging and always astonishingly erudite, he had a significant impact on the development and subsequent theological work of the likes of Rowan Williams, Nicholas Lash, David Ford and John Milbank. A younger generation largely emerging from Cambridge, but with influence elsewhere, has more recently brought MacKinnon's normally occasionalist writing to a larger audience
The good work of non-Christians, empowerment, and the new creation : the efficacy of the holy spirit's empowering for ordinary work
by
Stuart Weir
( )
3 editions published between
2012
and 2016 in
English
and held by 56 WorldCat member libraries worldwide
Have you ever considered the ultimate purposes and consequences of good work performed by non-Christians? Have you ever theologically considered the work of non-Christians at all? Is it possible that God would ever give credence to, let alone honor the work of, non-Christians in an ultimate sense? Are you frustrated by theologies of work that are entirely protological in orientation? How do we make sense of biblical excerpts that talk of work being judged towards a particular outcome? The Good Work of Non-Christians, Empowerment, and the New Creation attempts to answer these questions in a manner that also challenges evangelical assumptions about the ultimate outcomes of working life. Drawing strength from eschatologically minded theologies by Miroslav Volf and Darrell Cosden, Weir seeks to replace protology with eschatology in a theology of work about non-Christians. The British evangelical tradition is specifically taken up here so as to make critical assessments of certain airtight theologies regarding human action with reference to the new creation. This book attempts to create a heuristic against unhelpful hermeneutical tendencies that inform evangelical theologies. This is a work that is not only theological, it is biblically, historically, and ethically rigorous
Perception as a capacity for knowledge
by
John McDowell
( Book )
1 edition published in
2011
in
English
and held by 6 WorldCat member libraries worldwide
Perception as a Capacity for Knowledge is the 2011 Aquinas Lecture delivered by John McDowell on February 27, 2011 at Marquette University. Professor McDowell's Lecture is the 75th in this esteemed series hosted by the Philosophy Department at Marquette. Past lecturers include Mortimer Adler, Anton. C. Pegis, Yves Simon, Jacques Maritain, Etienne Gilson, Bernard Lonergan, S.J., John N. Findlay, Alvin Plantinga, Paul Ricoeur, Alasdair MacIntyre, Louis Dupre, Myles Burnyeat, and Margaret Urban Walker. A central theme in much of Professor McDowells work is the harmful effects, in modern philosophy and in the modern reception of premodern philosophy, of a conception of nature that reflects an understanding, in itself perfectly correct, of the proper goals of the natural sciences. In a number of contexts, he has argued that we can free ourselves from the characteristic sorts of philosophical anxiety by recalling the possibility of a less restrictive conception of what it takes for something to be natural. --Provided by Publisher
more
fewer
Audience Level
0

1
Kids
General
Special
Audience level: 0.48 (from 0.33 for Perception ... to 0.93 for Soda-Pop a ...)
Associated Subjects
Barth, Karl,
Berdi︠a︡ev, Nikolaĭ,
Bulgakov, Sergiĭ,
Catholic Church
Cattle
Church and the world
Dairy cattle
Dairying
Eschatology
Florovsky, Georges,
Good works (Theology)
Hope--Religious aspects--Christianity
Identity politics in motion pictures
Knowledge, Theory of
Lossky, Vladimir,
MacKinnon, Donald M.--(Donald MacKenzie),
Motion pictures--Political aspects
Motion pictures--Religious aspects--Christianity
Non-church-affiliated people
Orthodox Eastern Church
Perception (Philosophy)
Philosophical theology
Philosophy
Religion
Solovyov, Vladimir Sergeyevich,
Star wars (Motion picture)
Theology
Theology, Doctrinal
United States
Work--Moral and ethical aspects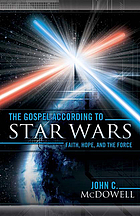 Alternative Names
Mac Dowell John C. 1970-....

MacDowell John C. 1970-....

Mc Dowell John C. 1970-....

McDowell, John

McDowell, John C.

McDowell, John Cecil

McDowell, John Cecil, 1970-

McDowell, John William 1970-

Languages
Covers