Science Fiction Book Club
Most widely held works about Science Fiction Book Club
Most widely held works by Science Fiction Book Club
Tanequil
by
Terry Brooks
( Book )
1 edition published in
2004
in
English
and held by 1,688 WorldCat member libraries worldwide
Events that began in Jarka Ruus, Book One of High Druid of Shannara, come swiftly to a head in this second thrilling volume. Alliances are made, trusts are betrayed, and prices are paid. Through it all, Terry Brooks orchestrates the action with the flawless hand of a master mythmaker- fashioning another exquisite link in his chain of bestselling epics. Loyal to none but herself and lethal even to those closest to her, Shadea a'Ru now holds sway as High Druid of Paranor-her ascension to power all but unchallenged in the wake of Grianne Ohmsford's sudden, mysterious vanishing. Only Shadea and her cats paw-the treacherous Prime Minister Sen Dunsidan-know the secret fate of the true Ard Rhys, for it was they who engineered it, by means of dark magic. And now Grianne languishes in the fearsome and inescapable netherworld called the Forbidding. Their bloodless coup a success, the corrupt pair, and their confederates within the Druid Council, seeks to make their dominion over the Four Lands absolute-with the aid of a devastating new weapon. But it could all be undone if Grianne's young nephew, Penderrin, succeeds in his frantic quest to rescue her. Shadea's airship-borne minions and the relentless assassin under her command continue their fierce pursuit of Pen and his comrades. Eluding death is only half the battle for Pen. To breach the Forbidding and bring Grianne back to the natural world means finding the fabled Tanequil, and the talisman it alone can provide. That means journeying into the Inkrim-a dreaded region thick with shadows and haunted by harrowing legends. It also means striking a bargain direr than Pen could ever imagine. But there can be no turning back. For in her unearthly prison, the Ard Rhys faces a demonic plight too hideous to countenance
Heir to the empire
by
Timothy Zahn
( Book )
1 edition published in
1991
in
English
and held by 1,594 WorldCat member libraries worldwide
It's five years after Return of the Jedi: the Rebel Alliance has destroyed the Death Star, defeated Darth Vader and the Emperor, and driven out the remnants of the old Imperial Starlfleet to a distant corner of the galaxy. Princess Leia and Han Solo are married and expecting Jedi Twins. And Luke Skywalker has become the first in a long-awaited line of Jedi Knights. But thousand of light-years away
Dark force rising
by
Timothy Zahn
( Book )
2 editions published in
1992
in
English
and held by 1,565 WorldCat member libraries worldwide
With Luke trapped by the Dark Jedi, Han pursuing a missing battle fleet, and Princess Leia occupied with influencing an alien race heretofore loyal to Thrawn, the fate of the Republic is threatened. 250,000 first printing
Freedom's challenge
by
Anne McCaffrey
( Book )
1 edition published in
1998
in
English
and held by 1,460 WorldCat member libraries worldwide
On Botany, a planet of humans and aliens, preparations are underway for an expedition to liberate Earth from the cat-like Cattani. The heroes are a human-alien couple, Kris Bjornsen and Zainal, a renegade Cattani. Third novel in a series
Dirk Gently's Holistic Detective Agency
by
Douglas Adams
( Book )
2 editions published between
1987
and 1989 in
English
and held by 1,459 WorldCat member libraries worldwide
Quirky and bumbling private investigator Dirk Gently stumbles upon a ghost, millions of years old, wandering the earth and disturbing its people. Dirk soon discovers this phantom yearns for more than a good haunting: it is desperately trying to go back in time to prevent its own death. But this ghost was no ordinary person, and helping it save itself just might change the modern world as we know it. And not in a good way!
Thud! : a novel of Discworld
by
Terry Pratchett
( Book )
1 edition published in
2005
in
English
and held by 1,315 WorldCat member libraries worldwide
A seemingly routine day in the life of City Watch commander Sam Vimes is abruptly interrupted by an unsolved murder, an impending war, an unwanted new recruit, and a pesky government inspector. By the author of Going Postal. It's a game of Trolls and Dwarfs where the player must take both sides to win. It's the noise a troll club makes when crushing in a dwarf skull, or when a dwarfish axe cleaves a trollish cranium. It's the unsettling sound of history about to repeat itself. THUD! It's the most extraordinary, outrageous, provocative, insightful, and keenly cutting flight of fancy yet from Discworld's incomparable supreme creator, Terry Pratchett. Commander Sam Vimes of the Ankh-Morpork City Watch admits he may not be the sharpest knife in the cutlery drawer. He might not even be a spoon. But he's dogged and honest and he'll be damned if he lets anyone disturb his city's always tentative peace, and that includes a rabble-rousing dwarf from the sticks (or deep beneath them) who's been stirring up big trouble on the eve of the anniversary of one of Discworld's most infamous historical events. Centuries earlier, in a gods-forsaken hellhole called Koom Valley, a horde of trolls met a division of dwarfs in bloody combat. Though nobody's quite sure why they fought or who actually won, hundreds of years on each species still bears the cultural scars, and one views the other with simmering animosity and distrust. Lately, an influential dwarf, Grag Hamcrusher, has been fomenting unrest among Ankh-Morpork's more diminutive citizens with incendiary speeches. And it doesn't help matters when the pint-size provocateur is discovered beaten to death, with a troll club lying conveniently nearby. Vimes knows the well-being of his smoldering city depends on his ability to solve the Hamcrusher homicide without delay. (Vimes's secondmost-pressing responsibility, in fact, next to being home every evening at six sharp to read Where's My Cow? to Young Sam.) Whatever it takes to unstick this very sticky situation, Vimes will do it, even tolerating having a vampire in the Watch. But there's more than one corpse waiting for him in the eerie, summoning darkness of the vast, labyrinthine mine network the dwarfs have been excavating in secret beneath Ankh-Morpork's streets. A deadly puzzle is pulling Sam Vimes deep into the muck and mire of superstition, hatred, and fear, and perhaps all the way to Koom Valley itself
The tower and the hive
by
Anne McCaffrey
( Book )
1 edition published in
1999
in
English
and held by 1,265 WorldCat member libraries worldwide
Human agents infiltrate the Hivers, an aggressive alien race of insectoid species, to study their culture and defeat them. Or better still, learn to communicate with them and reach a modus vivendi
Rama revealed
by
Arthur Charles Clarke
( Book )
2 editions published in
1994
in
English
and held by 1,252 WorldCat member libraries worldwide
Nicole Wakefield, ex-governor of the colony of humans on the spaceship Rama III, is in her cell awaiting death for treason. She opposed the colony's new rulers. But Richard, her husband whom she thought dead, sends robots to rescue her
Star wars : the new rebellion
by
Kristine Kathryn Rusch
( Book )
1 edition published in
1996
in
English
and held by 995 WorldCat member libraries worldwide
"Somewhere in the galaxy, millions suddenly perish - a disruption of the Force so shocking it is felt by Luke at his Jedi academy and by Leia on Coruscant. While Leia must deal with an assassination attempt, a rumored plot against the New Republic, and allegations that Han Solo is involved, Luke seeks out a former Jedi student who may hold the key to the mass destruction. But Brakiss is only the bait in a deadly trap set by a master of the dark side who is determined to rule as emperor. He's targeted Luke, Leia, and Leia's children to die. Then billions will follow, in a holocaust unequaled in galactic history."
I, Jedi
by
Michael A Stackpole
( Book )
1 edition published in
1998
in
English
and held by 955 WorldCat member libraries worldwide
Corran Horn, an X-wing fighter pilot with latent Force powers, begins training at Luke Skywalker's Jedi academy in order to rescue his wife from pirates using the dark side
more
fewer
Audience Level
0

1
Kids
General
Special
Audience level: 0.17 (from 0.10 for Star wars ... to 0.77 for Rama revea ...)
Related Identities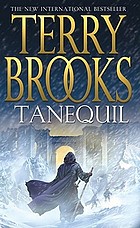 Covers
Alternative Names
Languages