Ellard, Melissa Reilly
Most widely held works by Melissa Reilly Ellard
Is your mama a llama? --and more stories about growing up
by Guthrie CSD
( Visual )
2 editions published in
2003
in
English
and held by 674 WorldCat member libraries worldwide
Is your mama a llama? Lloyd the llama asks all kinds of baby animals his question. Will he ever get the answer he longs to hear? Leo the late bloomer: What's the matter with Leo? He can't read, write or speak like the other baby animals can. Will Leo ever bloom? Elizabeti's doll: When her new baby brother arrives, Elizabeti wants a baby of her own. She finds a rock that will make a perfect baby! Is she ready to care for her own child? Goose: A baby goose grows up in a loving family of woodchucks, but she still feels lonely and different, until she finds her wings!
There was an old lady who swallowed a fly : --and more stories that sing
( Visual )
1 edition published in
2004
in
English
and held by 673 WorldCat member libraries worldwide
There was an old lady who swallowed a fly: And no one knows why. What else can this old lady fit in her stomach? Antarctic antics: Swinging to the beat of award-winning songs, these penguins heat up the arctic with their slips, slides, swims, and glides! Musical Max: Max stops playing his instruments after everyone complains. But the peace and quiet is driving them crazy! Will Max ever be in the mood to play again?
The teacher from the Black Lagoon : --and more slightly scary stories
( Visual )
1 edition published in
2004
in
English
and held by 673 WorldCat member libraries worldwide
(1st work) The teacher from the Black Lagoon: On the first day of school, a young boy expects the worst when he discovers that his new teacher, Mrs. Green, is the "monster." (2nd work) What's under my bed?: Mary Ann and Louie are convinced there is something scary under their beds. (3rd work) By the light of the Halloween moon: A spying cat, a watchful witch, a hobgoblin sprite, all are scary companions who plan to gobble up a young girl. (4th work) The three robbers: Three robbers terrify the countryside until they meet an orphan girl named Tiffany. (Bonus stories) A dark, dark tale: Journeying through a dark, dark house, a black cat surprises the only inhabitant of the abandoned residence. Georgie: A story about a little ghost who is frightened by the people in the houses he haunts. Teeny-Tiny and the witch-woman: A boy outsmarts an old witch-woman before she can have him and his brothers for dinner
Knuffle bunny : --and more great childhood adventure stories!
( Visual )
3 editions published between
2007
and 2009 in
English
and held by 667 WorldCat member libraries worldwide
Trixie, Daddy, and "Knuffle Bunny" take a trip to the neighborhood Laundromat. But the exciting adventure takes a dramatic turn when Trixie realizes somebunny was left behind. Alone or with her friend Opal, "Shrinking Violet" is a master mimic with razor-sharp wit, but real-time taunting by class bully Irwin unnerves her. Until the class play gives Violet a chance to turn the tables--while saving the day. Hush used to think that the "Possum Magic" used by Grandma Poss to make her invisible was fun - until, one day, she wants to know what she looks like. Together they must find a way to make Hush's wish come true. "Planting a rainbow" captures the anticipation and eventual pleasure of a garden full of flowers. Irene's mother, dressmaker Mrs. Bobbin, is not feeling well. She has finished the beautiful ball gown for the duchess to wear that very evening, but it is "Brave Irene" who volunteers to deliver it, in spite of the fierce snowstorm that is brewing. As Pa is taking Jim to school for the first time, Jim asks, "Will I have a friend?" "I think you will," said Pa. But kindergarten is scary, and Jim is sure that he'll never find a friend, until naptime, when he discovers someone who feels the way he does
Diary of a worm : --and 4 more great animal tales
by
Doreen Cronin
( Visual )
4 editions published between
2004
and 2006 in
English
and held by 645 WorldCat member libraries worldwide
The "Diary of a Worm" reveals how a young worm discovers, day by day, that there are some very good and some not so good things about being a worm in this great big world. "Anatole" is a very content, happy, sophisticated French mouse - until he hears how much humans dislike mice. The humans change their tune after Anatole becomes the cheese taster and cheese rater for the Duval Cheese Factory. A boy may be a mischievous rogue, but he still knows that "Frog Goes to Dinner" only at home. Frog, however, has a habit of escaping his notice, and sneaks along. A little girl wanders through the house, crying, "I Lost My Bear!" She asks her mother, father, and older sister for help, to no avail. At the end of a long day, she finally spots him, in the most unlikely spot!
How do dinosaurs say good night? : --and more stories that rhyme
( Visual )
3 editions published between
2002
and 2004 in
English
and held by 644 WorldCat member libraries worldwide
How do dinosaurs say good night?: Even dinosaurs make a fuss before bedtime. Can parents ever get them into bed? In the small, small pond: Frogs leap, tadpoles wriggle, geese waddle and minnows scatter. You'll enjoy watching this pond come to life in the spring. Zin! Zin! Zin! A violin: A lone trombone playing solo is joined by a trumpet to make a duet, until a French horn make it a trio. One by one instruments gather together for a joyous musical performance. All the colors of the Earth: Celebrate the colors of children and the colors of love in this beautiful lyrical story
The curious garden : ... and more stories about nature
by
Peter Brown
( Visual )
5 editions published between
2010
and 2012 in
English
and held by 576 WorldCat member libraries worldwide
This collection of four stories teaches children about going green, kindness, and problem solving
Bear snores on : --and more stories to celebrate the seasons
( Visual )
3 editions published in
2005
in
English
and held by 551 WorldCat member libraries worldwide
Bear snores on: All winter long, Bear sleeps in his cozy lair. Surprise guests stop by to warm up, brew tea, and make pop corn, all while Bear snores on. Waiting for wings: Butterflies bloom as delicately as flowers. A story of beginnings, middles and ends - eggs, caterpillars and then butterflies. Come on, rain!: Tess knows that the only good thing that can fix the endless summer heat, is a good soaking rainstorm. When it finally comes, there is shouting and dancing as everything comes to life
The wheels on the bus : --and more sing along favorites
( Visual )
1 edition published in
2005
in
English
and held by 519 WorldCat member libraries worldwide
The wheels on the bus: The classic children's ditty comes to live with Paul Zelinky's art and lively musical score by the Bacon Brothers. Dem bones: a skeleton band sings this well-known song based on the African-American spiritual. Over the meadow: A version of an old counting song for children is filled with the beauty and wonder of meadow life. I know an old lady who swallowed a fly: Sung by the legendary Burl Ives, this old lady ends up swallowing much more than just the fly
more
fewer
Audience Level
0

1
Kids
General
Special
Audience level: 0.15 (from 0.11 for There was ... to 0.21 for Arnie the ...)
Related Identities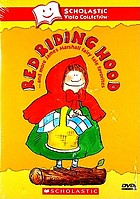 Covers Alternative Names
Languages