Varga Studios (Firm)
Most widely held works by Varga Studios (Firm)
Angelina Ballerina : Rose fairy princess
by
Katharine Holabird
( Visual )
5 editions published in
2002
in
English
and held by 1,217 WorldCat member libraries worldwide
Angelina is a little mouse that loves to dance - in her bedroom, at school, in the kitchen, even in her sleep. In every episode, Angelina learns that real life is not a perfect ballet and that missteps are part of growing up. Join everyone's favorite ballerina as she goes from one adventure after another, complete with roller coaster rides, spooky ghosts, and of course, ballet
Angelina Ballerina
( Visual )
3 editions published in
2004
in
English
and held by 683 WorldCat member libraries worldwide
Lights, camera, action!: Angelina enters a movie making contest. She decides to make a weepy melodrama with herself in the starring role. Anya's visit: Angelina's best friend, Anya, comes to visit and becomes the center of attention. Henry's halloween: Henry is convinced he's seen the fabled Chipping Cheddar witch in the village. Sammy's club: Sammy and his friends won't let William join their downhill racer club
Angelina Ballerina
( Visual )
5 editions published between
2002
and 2003 in
English
and held by 649 WorldCat member libraries worldwide
Four animated cartoons and two live action segments
Kipper
by
HIT Entertainment
( Visual )
3 editions published in
2003
in
English
and held by 632 WorldCat member libraries worldwide
There's hot fun in the summertime when Kipper and his pals enjoy the great outdoors. From boating to splashing in a pool, from a crazy game of golf to having a race. Arnold learns to ride a bike with a little help from Kipper. Finally, the gang goes off to spend the day at a farm and meet some new friends
Kipper
( Visual )
2 editions published in
2004
in
English
and held by 597 WorldCat member libraries worldwide
The visitor: When a gosling visits Kipper unexpectedly, Kipper experiences the joys and frustrations of parenthood. Pig's present: Kipper wants to give Pig the best birthday gift ever - a pet hamster. The butterfly: After chasing a butterfly around the park, Kipper captures it in a jar. The Bleepers: It's Bleepers from outter space! Pig's cousin: Pig and Kipper take Arnold to play in the park. The little ghost: It's a ghost - and it's afraid of Kipper!
Angelina Ballerina
( Visual )
2 editions published in
2004
in
English
and held by 557 WorldCat member libraries worldwide
Angelina inspires children to experience the magic of dance as the little star pursues her dream of becoming a prima ballerina. As she faces challenges along the way, her family and friends provide the encouragement needed to build character and achieve her dreams
Kipper
( Visual )
2 editions published in
2004
in
English
and held by 524 WorldCat member libraries worldwide
The umbrella: Tiger is going fishing, but Kipper uses an umbrella that carries him to new adventures. The seaside: Kipper and Tiger plan a relaxing day at the beach, but when Tiger get stranded at sea, it's Kipper to the rescue! The rainbow puddle: Kipper meets a magic frog at the end of a rainbow and is granted three wishes. The paddling pool: A paddling pool is the perfect place for Kipper to cool off on a hot day. Big Owl's bath: When Big Owl gets dirty, Kipper gives him a bath
Angelina ballerina
by
Katharine Holabird
( Visual )
2 editions published in
2003
in
English
and held by 488 WorldCat member libraries worldwide
When Angelina finds a lucky penny, she decides she doesn't need to practice for an important audition. But when she loses it, she realizes that practice makes perfect. With Angelina's support Alice enters a gymnastics championship where she learns to persevere as she overcomes her fear on the balance beam. Angelina lends a helping had to her new friend Anya who is down on her luck, and helps her grandpa search for this lost war medal
Kipper : amazing discoveries!
( Visual )
2 editions published between
2002
and 2005 in
English
and held by 481 WorldCat member libraries worldwide
Kipper is about to uncover something big - his imagination! Whether he's hanging out with hungry robots, tracking down dinosaur footprints or taking a ride in alien spaceships, Kipper quickly discovers that things aren't always what they seem
Kipper
by
Mick Inkpen
( Visual )
2 editions published in
2004
in
English
and held by 453 WorldCat member libraries worldwide
Sleepless night: It's bed time, but Kipper can't sleep! After a sleepless night Kipper falls asleep in an unlikely place. Hiccups: Kipper has the hiccups. Nothing helps until he is surprised by his friends. Kipper is unwell: No one wants to play with Kipper because he looks sick. The conker tree: Kipper and Tiger discover a kitten stranded in a conker tree and form a plan to rescue it. The jumble sale: Kipper's closet is overflowing with toys, so Kipper takes them to a jumble sale. Tiger's cold: Tiger has a cold and becomes a really demanding patient
more
fewer
Audience Level
0

1
Kids
General
Special
Audience level: 0.14 (from 0.12 for Kipper ... to 0.21 for Kipper ...)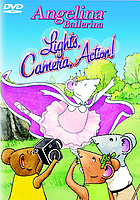 Languages
Covers