Lawlor, Patrick
Most widely held works about Patrick Lawlor
Most widely held works by Patrick Lawlor
Crazy like us : the globalization of the american psyche
by
Ethan Watters
( )
3 editions published in
2016
in
English
and held by 20 WorldCat member libraries worldwide
It is well known that American culture is a dominant force at home and abroad; our exportation of everything from movies to junk food is a well-documented phenomenon. But is it possible that America's most troubling impact on the globalizing world has yet to be accounted for' In Crazy Like Us, Ethan Watters reveals that the most devastating consequence of the spread of American culture has not been our golden arches or our bomb craters but our bulldozing of the human psyche itself: We are in the process of homogenizing the way the world goes mad. America has been the world leader in generating new mental health treatments and modern theories of the human psyche. We export our psychopharmaceuticals packaged with the certainty that our biomedical knowledge will relieve the suffering and stigma of mental illness. We categorize disorders, thereby defining mental illness and health, and then parade these seemingly scientific certainties in front of the world. The blowback from these efforts is just now coming to light: It turns out that we have not only been changing the way the world talks about and treats mental illness-we have been changing the mental illnesses themselves
They like Jesus but not the church : insights from emerging generations
by
Dan Kimball
( )
1 edition published in
2009
in
English
and held by 10 WorldCat member libraries worldwide
Many people today, especially among emerging generations, don't resonate with the church and organized Christianity. Some are leaving the church and others were never part of the church in the first place. Sometimes it's because of misperceptions about the church. Yet often they are still spiritually open and fascinated with Jesus. This is a ministry resource book exploring six of the most common objects and misunderstandings emerging generations have about the church and Christianity. The objections come from conversations and interviews the church has had with unchurched twenty and thirty-somethings at coffee houses. Each chapter raises the objection using a conversational approach, provides the biblical answers to that objection, gives examples of how churches are addressing this objection, and concludes with follow-through projection suggestions, discussion questions, and resource listings
Fatherless generation : redeeming the story
by
John Sowers
( )
1 edition published in
2010
in
English
and held by 10 WorldCat member libraries worldwide
The story of fatherlessness is being written into the heart of this generation. But fatherlessness is more than a personal tragedy. It is a growing epidemic affecting more than the single life of an individual. Fatherless youth are the driving force behind our society's biggest problems such as: gangs, teenage pregnancy, drug abuse and suicide. And all too often, the fatherless are either marginalized or ignored. How should we respond? How do we meaningfully engage the growing story of fatherlessness? How can the faith community enter into and begin rewriting this tragic story? Intentional, intergenerational mentoring is the secret and foundational ingredient behind this new story of hope
101 stumbles in the march of history what if the great mistakes in war, government, industry, and economics were not made?
by
Bill Fawcett
( )
1 edition published in
2016
in
English
and held by 8 WorldCat member libraries worldwide
Did I do that'! When asked to name a successor, Alexander the Great declared that his empire should go "to the strongest." But would rival factions have descended into war if he'd been a little more specific' What if the Vienna School of Art took a chance on a hopeful young student named Adolf Hitler' If Pope Clement VII granted King Henry VIII an annulment, England would likely still be Catholic today-and so would America. Bill Fawcett, author of 100 Mistakes That Changed History, offers a compendium of 101 all-new mammoth mistakes-from the ill-fated rule of Emperor Darius III to the equally ill-fated search for WMDs in Iraq-that will, unfortunately, never be forgotten by history
A patriot's history of the United States, updated edition from Columbus's great discovery to America's age of entitlement
by
Larry Schweikart
( )
1 edition published in
2016
in
English
and held by 6 WorldCat member libraries worldwide
Here is the revised and updated tenth anniversary edition of the #1 New York Times bestseller. Over the past decade, A Patriot's History of the United States has become the definitive conservative history of our country, correcting the biases of historians and other intellectuals who downplay the greatness of America's patriots. Professors Schweikart and Allen have now revised, updated, and expanded their book, which covers America's long history with an appreciation for the values that made this nation uniquely successful
There's a spaceship in my tree!
by
Robert West
( )
1 edition published in
2008
in
English
and held by 4 WorldCat member libraries worldwide
Know Your Star-Fighters Beamer: California transplant to a weird Midwestern town. Feels like he's living on another planet. Scilla: the gangly tomboy next door. Ghoulie: the class nerd. Add one spaceship-shaped tree house capable of taking them most anywhere in the universe. Hop in and blast off for fantastic outer space adventures in Star-Fighters of Murphy Street-the quirky, funny, fast-paced new trilogy by Robert West. Newly arrived from California, thirteen-year-old Beamer MacIntyre feels like an alien in this bizarre Midwestern town. Strangest of all is the spaceship-shaped tree house in his yard. Surprises await Beamer and his two new friends, Ghoulie and Scilla, when they climb inside and blast off to a universe full of adventure-including a surefire way to make the school bully stop harassing Ghoulie (provided it doesn't backfire!)
Happy Gut (CD)
by
Vincent Pedre
( Recording )
1 edition published in
2015
in
English
and held by 1 WorldCat member library worldwide
From Dr. Vincent Pedre, a specialist in IBS and other gut-related disorders, comes an easy-to-follow, actionable guide to help the millions of Americans who suffer from chronic stomach pain heal their irritated intestines and eliminate symptoms for good
The Yucks Two Years in Tampa With the Losingest Team in NFL History
by
Jason Vuic
( )
1 edition published in
2016
in
English
and held by 1 WorldCat member library worldwide
Long before their first Super Bowl victory in 2003, the Tampa Bay Buccaneers did something no NFL team had ever done before and that none will ever likely do again: They lost twenty-six games in a row. It started in 1976, in their first season as an expansion team, and it lasted until the penultimate game of the 1977 season, when they defeated Archie Manning and the New Orleans Saints on the road. It was the beginning of a new streak for a team that had come to be called "The Yucks." They won their final game at home, and the fans tore down the goalposts. This was no ordinary streak. It was an existential curse that unfolded week after week, with Johnny Carson leading the charge on The Tonight Show. Along with their ridiculous mascot and uniforms, the Yucks were a national punch line and personnel purgatory. Owned by the miserly and bulbous-nosed Hugh Culverhouse, the team was the end of the line for Heisman Trophy winner Steve Spurrier, and a banishment for former Cowboy defensive end Pat Toomay after he wrote a tell-all book about his time on "America's Team." Jason Vuic's The Yucks is an unforgettable and hilarious account of athletic futility and despair
Riding bean
( Visual )
in
English
and held by 0 WorldCat member libraries worldwide
In Chicago, ace courier Bean Bandit rules the road, and operates on both sides of the law. If cargo absolutely positively has to be there NOW, Bean's your man for a price. Bean's latest cargo is a 10-year-old girl who's worth 50 grand when delivered home, but what he doesn't know is that she's already been kidnapped, and he's about to be framed for the snatch. Meanwhile, the real kidnappers are making off with the $2,000,000 in ransom money
more
fewer
Audience Level
0

1
Kids
General
Special
Audience level: 0.42 (from 0.06 for Three cups ... to 0.86 for [Enlarged ...)
Related Identities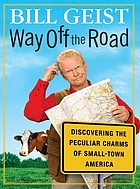 Languages
Covers