Ginn, Sherry
Most widely held works by Sherry Ginn
Joss Whedon's Dollhouse : confounding purpose, confusing identity
by
Sherry Ginn
( )
5 editions published in
2014
in
English
and held by 571 WorldCat member libraries worldwide
This collection of essays contextualizes Joss Whedon's Dollhouse as a postmodern investigation into what makes us human and as an examination of how technology invariably transforms our identity and perhaps even our humanity. Together, these essays provide a provocative meditation on how one example of science fiction comments on the state of personal identity in a 21st-century society dependent on forms of technology that threaten the individual. This collection of essays examines the various characters and themes presented in the series throughout its two-year run on television. In addition
Time-travel television : the past from the present, the future from the past
( )
5 editions published in
2015
in
English
and held by 543 WorldCat member libraries worldwide
This book explores how time travel has been used as a plot device in a number of television shows, including iconic programs like Doctor Who, Heroes, Lost, Quantum Leap, Red Dwarf, and the Star Trek franchise, among others. It is organized into three general themes-Origins, Correcting the Past, and Exploring the Future
Our space, our place : women in the worlds of science fiction television
by
Sherry Ginn
( Book )
4 editions published in
2005
in
English
and held by 181 WorldCat member libraries worldwide
"In Our Space, Our Place: Women in the Worlds of Science Fiction Television, author Sherry Ginn explores the portrayals of female characters in popular Sci Fi television programs. The programs examined include The X-Files, Babylon 5, Farscape, Gene Roddenberry's Andromeda, and all five Star Treks. The major female characters on each program are discussed with respect to their quest to establish a sense of identity within their particular universe, as depicted on their series. By using current psychological and feminist theories, Ginn evaluates each character in terms that best exemplify the search for meaning and identity in women's lives."--BOOK JACKET
Power and control in the television worlds of Joss Whedon
by
Sherry Ginn
( Book )
6 editions published in
2012
in
English
and held by 158 WorldCat member libraries worldwide
"This study explores the myriad natural and supernatural methods Whedon's characters use to achieve power and control over unsuspecting friends and foes, including witchcraft and other paranormal means, love, aggression, and scientific devices such as psychosurgery and psychopharmacology. A catalog of characters and a complete list of episodes completes this valuable addition to the growing body of "Whedonverse.""--Provided by publisher
The sex is out of this world : essays on the carnal side of science fiction
( Book )
4 editions published between
2012
and 2013 in
English
and held by 126 WorldCat member libraries worldwide
"This book is a collection of new essays, with the general objective of filling a gap in the literature about sex and science fiction. The essays explore the myriad ways in which authors writing in the genre, regardless of format (e.g., print, film, television, etc.), envision very different beings expressing this most fundamental of human behaviors"--Provided by publisher
The worlds of Farscape : essays on the groundbreaking television series
( Book )
5 editions published in
2013
in
English
and held by 108 WorldCat member libraries worldwide
"Reversing a common science fiction cliché, Farscape follows the adventures of the human astronaut John Crichton after he is shot through a wormhole into another part of the universe. The series, which broke many of the so-called "rules" of science fiction, follows Crichton's attempts to survive in worlds that are often hostile to him and his friends"
The multiple worlds of Fringe : essays on the J.J. Abrams Science Fiction Series
by
Tanya R Cochran
( Book )
7 editions published between
2014
and 2015 in
English
and held by 101 WorldCat member libraries worldwide
"In compiling this collection, the editors sought material as multifaceted as the series itself, devoting sections to specific areas of interest explored by both the writers of Fringe and of the essays: humanity, duality, genre, and viewership. Taken together, the section headings serve as a map to the many thematic readings the editors and contributors apply to Fringe"--
Who travels with the doctor? : essays on the companions of Doctor Who
by
Gillian I Leitch
( Book )
3 editions published in
2016
in
English
and held by 85 WorldCat member libraries worldwide
"This collection of new essays examines the role of the companion as an intermediate between viewers and the Doctor. The contributors discuss who travels with the Doctor and why, how they interact, how the companions influence the narrative and how their journeys change them"--
Marvel's Black Widow from spy to superhero : essays on an Avenger with a very specific skill set
by
Sherry Ginn
( Book )
5 editions published in
2017
in
English
and held by 79 WorldCat member libraries worldwide
"First appearing in Marvel Comics in the 1960s, Natasha Romanoff, a.k.a. Black Widow, was introduced to movie audiences in Iron Man 2 (2010). Her character has grown in popularity with subsequent Marvel films, and fans have been vocal about wanting to see Black Widow in a titular role"
Apocalypse TV : essays on society and self at the end of the world
( )
4 editions published in
2020
in
English
and held by 60 WorldCat member libraries worldwide
""The end of the world may be upon us, but it certainly is taking its sweet time playing out. The walkers on The Walking Dead have been "walking" for nearly a decade, with no sign of stopping. And why should they? The apocalypse is everywhere. There are dozens of apocalyptic television shows currently on the air, and we use the language of the "end times" to describe everything from domestic politics and international conflict, to the weather and our own views of the future. This collection of essays asks what it means for us, as consumers of media and as members of the human race, to live in a world inundated with representations of the apocalypse. Focusing on television series including The Walking Dead, The Strain, Battlestar Galactica, Doomsday Preppers, Westworld, The Handmaids Tale, and more, these essays explore how the serialization of the end of the world allows for a more persistent and close examination of the disintegration of humanity before, after, and as it happens. Do these shows prepare us for what is to come? Do they spur us to action? Or might they even be causing the apocalypse itself?"--Provided by publisher"--
To boldly stay : essays on Star Trek: Deep Space Nine
by
Sherry Ginn
( Book )
6 editions published in
2022
in
English
and held by 16 WorldCat member libraries worldwide
""Despite the fact that Star Trek: Deep Space Nine ended over twenty-five years ago, there has yet to be a stand-alone assessment of the series. This collection corrects that omission, examining what made Deep Space Nine so unique within the Star Trek universe, and how that uniqueness paved the way for an altogether new, entirely different vision for Star Trek. If the Star Trek slogan has always been "to boldly go where no one has gone before," then Deep Space Nine helped to bring in a new renaissance of serialized television that has become normal practice. Furthermore, Deep Space Nine ushered in critical discussions on race, gender, and faith for the franchise, science fiction television, and American lives. It relished in a vast cast of supporting characters that allowed for the investigation of psychosocial relationships-from familial issues to interpersonal and interspecies conflict to regional strife-that the previous Star Trek series largely overlooked. These essays explore how Deep Space Nine ultimately became the most richly complicated "sci-fi" series in the entire Star Trek pantheon.""--
more
fewer
Audience Level
0

1
General
Special
Audience level: 0.00 (from 0.00 for Joss Whedo ... to 0.00 for Joss Whedo ...)
Related Identities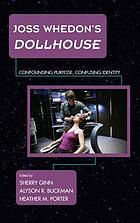 Covers
Languages