Katel, Peter
Overview
| | |
| --- | --- |
| Works: | 112 works in 156 publications in 1 language and 1,719 library holdings |
| Roles: | Author |
Most widely held works by Peter Katel
Change in Latin America : are anti-U.S. sentiments on the rise?
by
Peter Katel
( Book )
2 editions published in
2006
in
English
and held by 7 WorldCat member libraries worldwide
Winds of discontent are again blowing through Latin America, threatening U.S. influence in the region. Washington promoted political and economic transformations that swept the continent in the 1990s, but the resulting leap from dictatorship to democracy has left many political and governmental institutions weak. And despite promises of expanded opportunities, some 70 percent of the region's 500 million people live on $300 a month or less. Income inequality between rich and poor is stark, and growing. Stoking the inevitable bitterness is Venezuela's combative president, Hugo Chávez, who has made himself the Bush administration's rival for regional leadership. Skyrocketing oil revenues are turning his petroleum-rich country into a financial powerhouse. Meanwhile, critics of U.S. support for free trade say unrestricted commerce will weaken Latin American countries at the expense of North American business interests
War on drugs : should nonviolent drug users be subject to arrest?
by
Peter Katel
( Book )
2 editions published in
2006
in
English
and held by 7 WorldCat member libraries worldwide
President Bush's anti-drug campaign has increasingly focused on a law-enforcement model that attacks the "supply side" of the illegal drug industry -- traffickers, smugglers and users -- rather than on helping users through prevention and treatment, the so-called demand side. He also would like more middle and high schools to conduct random drug tests, although few have signed on. And although the Food and Drug Administration in April declared that smoked marijuana lacks any known medicinal properties, 12 states now bar state prosecution of those who use marijuana for medical purposes. The number of people arrested annually on marijuana-related charges has skyrocketed -- from 400,000 in the 1980s to about 700,000 -- partly because low-level drug offenders now can be diverted to one of more than 1,750 new "drug courts," where their cases are dismissed if they stay straight. The Bush administration says it has struck the right balance between treatment and law enforcement
Lobbying boom : should the influence industry be regulated more closely?
by
Peter Katel
( Book )
2 editions published in
2005
in
English
and held by 6 WorldCat member libraries worldwide
Lobbying is a growth industry. The number of registered lobbyists in Washington has more than doubled during the past decade, to 26,013, and last year clients paid lobbyists an unprecedented $2 billion to help influence Congress. Lobbyists meet with lawmakers and their staffers so often they have become part of the nation's legislative machinery. In addition, they raise and donate millions of dollars in campaign cash. Political professionals of all stripes view lobbyists as indispensable experts and persuaders -- and as honorable professionals in most cases. But lobbying and corruption have gone hand-in-hand since the 19th century. The latest cloud to shadow lobbyists is a controversy over tens of millions of dollars in fees paid to Washington lobbyist Jack Abramoff by Native American tribes seeking to keep their legal casinos flourishing. In the wake of the still-unresolved allegations against Abramoff, open-government advocates say new disclosure rules are needed so lobbyists operate with more transparency
Exporting democracy : will President Bush's efforts succeed?
by
Peter Katel
( Book )
2 editions published in
2005
in
English
and held by 6 WorldCat member libraries worldwide
At his second inauguration in January, President Bush vowed "to seek and support the growth of democratic movements and institutions in every nation." Critics from Russian President Vladimir Putin to political scientist Francis Fukuyama said the president was taking on too great a challenge, and that similar efforts in the past have failed. But Bush's backers urged him to stay the course. Successful elections in Iraq and Afghanistan and promising pro-democracy activities in Lebanon, Egypt, Ukraine, Kyrgyzstan and other nations seemed to prove Bush correct. Still, Bush's campaign to promote global democracy faces challenges, including forming an interim government in violence-torn Iraq. Moreover, skeptics say, establishing a true government of the people requires civil liberties for women as well as men, a free press, an independent judiciary and the other institutions that make up a democracy
Rebuilding New Orleans : should flood-prone areas be redeveloped?
by
Peter Katel
( Book )
3 editions published in
2006
in
English
and held by 6 WorldCat member libraries worldwide
Five months after Hurricane Katrina flooded most of New Orleans, some 80 percent of the "Crescent City" remains unrepaired. Damage is estimated at $35 billion. Most schools and businesses are still closed, and two-thirds of the 460,000 residents have moved out. How many will return remains troublingly uncertain. Municipal leaders only this month began setting up a process to decide which of the city's 73 neighborhoods can be resettled and which would be left uninhabited to soak up future floodwaters. Questions about who will help the city's poorer residents -- many of them African-American -- hang over the city, along with concern about how much of New Orleans' storied popular culture will survive. Meanwhile, as a new hurricane season approaches, efforts to repair and strengthen the protective system of levees, canals and pumps lag behind schedule
Identity theft : can Congress give Americans better protection?
by
Peter Katel
( Book )
2 editions published in
2005
in
English
and held by 6 WorldCat member libraries worldwide
Assembling a new identity used to be the specialty of spies and master criminals. Now, ordinary crooks are acquiring consumers' personal information -- Social Security numbers, addresses, mother's maiden names and other data -- and opening new accounts in other peoples' names. Nearly 10 million consumers are affected annually by lost or stolen data at a cost to the economy of $53 billion. Moreover, victims spend almost 300 million hours a year trying to clear their names and re-establish good credit ratings. Congress and state legislatures are looking at ways to stop identity theft, but financial and data-collection companies argue any solutions that slow down the business of buying and selling personal data would hurt the economy. Meanwhile, in the biggest in a series of recent security breaches, Citigroup announced on June 6 that computer tapes containing personal data on 3.9 million consumers were missing
Real ID : will the new driver's license law make Americans safer?
by
Peter Katel
( Book )
2 editions published in
2007
in
English
and held by 6 WorldCat member libraries worldwide
Americans and their political leaders have long resisted the idea of a national ID card. But after the Sept. 11, 2001, terrorist attacks, finding out who was in the country illegally took on new urgency. Two years ago, Congress passed a law to toughen standards for issuing driver's licenses -- the main form of national identification. But practical problems and philosophical objections are dogging the Real ID Act. Seven state legislatures have already voted against putting it into effect in its present form, and 25 others are considering opposition. Critics argue Real ID licenses will create red-tape nightmares for millions of citizens -- without making them safer. Proponents say the new law is needed because in some states current license standards have weaknesses terrorists can exploit. Meanwhile, another debate is under way on whether to raise standards for issuing Social Security cards
Debating hip-hop : does gangsta rap harm black Americans?
by
Peter Katel
( Book )
2 editions published in
2007
in
English
and held by 5 WorldCat member libraries worldwide
Since exploding from the streets of New York in the 1970s, the cultural phenomenon known as hip-hop has morphed from hard-driving dance numbers into sex- and violence-filled "gangsta rap"--And a record-label goldmine. Gangsta lyrics have sparked periodic outbreaks of indignation, but the outrage intensified after white shock jock Don Imus was fired in April for describing black female athletes in the degrading terms used commonly by hip-hop performers. African-American leaders, including Bill Cosby, Oprah Winfrey and the Rev. Al Sharpton, claim the genre's glorification of thug culture -- often for the entertainment of white youths -- drags down the black community. In response, a few top hip-hop figures have called for cleaning up gangsta content. Meanwhile, a school of socially conscious hip-hop remains vibrant, embraced by political activists, school reformers and artistic innovators who call it an inspiration no matter what happens to the gangsta style
Illegal immigration : do illegal workers help or hurt the economy?
by
Peter Katel
( Book )
2 editions published in
2005
in
English
and held by 5 WorldCat member libraries worldwide
More than 10 million illegal immigrants live in the United States, and 1,400 more arrive every day. Once concentrated in a few big states like Texas and California, they are rapidly moving into non-traditional areas such as the Midwest and South. Willing to work for low wages, the migrants are creating a backlash among some residents of the new states, which have seen a nearly tenfold increase in illegal immigration since 1990. While illegal immigrants only make up about 5 percent of the U.S. work force, critics of the nation's immigration policies say illegal immigrants take Americans' jobs, threaten national security and even change the nation's culture by refusing to assimilate. But immigrants' advocates say illegal migrants fill the jobs Americans refuse to take and generally boost the economy. Proposals to deal with illegal immigration include the Real ID bill, which would block states from issuing driver's licenses to undocumented immigrants, and "guest worker" programs granting temporary legal status to illegal workers
more
fewer
Audience Level
0

1
Kids
General
Special
Audience level: 0.33 (from 0.27 for Treatment ... to 0.40 for Health car ...)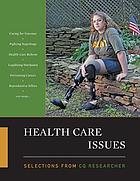 Languages
Covers