Chase, Michael
Most widely held works by Michael Chase
You've got dissent! : Chinese dissident use of the Internet and Beijing's counter-strategies
by
Michael Chase
( )
11 editions published between
2002
and 2006 in
English
and held by 2,059 WorldCat member libraries worldwide
"This report analyzes the political use of the Internet by Chinese dissidents, Falungong practitioners, Tibetan activists, and other groups and individuals in the PRC and abroad who are regarded as subversive by the authorities in China. It also examines the counterstrategies that Beijing has employed to prevent or minimize the political impact of such use of the Internet. By permitting the global dissemination of information with greater ease and rapidity than ever before, the Internet enables small groups of activists, and even individuals, to exercise influence disproportionate to their limited manpower and financial resources. In its counterstrategies, the PRC regime has made some use of high-tech solutions, and there is some evidence that Beijing¹s technical countermeasures are becoming increasingly sophisticated. Its approach, however, is predominantly "low-tech Leninist," employing traditional measures such as surveillance, informants, searches, and confiscation of computer equipment. Beijing's countermeasures have been relatively successful to date. No credible challenges to the regime exist despite the introduction of massive amounts of modern telecommunications infrastructure. However, the scale of China's information-technology modernization suggests that time may be on the side of the regime's opponents."--Rand abstracts
Instructions for the netherworld : the Orphic gold tablets
by
Alberto Bernabé Pajares
( )
4 editions published between
2007
and 2008 in
English
and held by 1,290 WorldCat member libraries worldwide
Orphic gold tables are key documents for the knowledge of rites and beliefs of Orphics, an atypical group that configured a highly original creed and that influenced powerfully over other Greek writers and thinkers
Athenian and Alexandrian Neoplatonism and the harmonization of Aristotle and Plato
by
Ilsetraut Hadot
( )
10 editions published between
2014
and 2015 in
English
and held by 838 WorldCat member libraries worldwide
"Athenian and Alexandrian Neoplatonism and the harmonization of Aristotle and Plato by I. Hadot deals with the Neoplatonist tendency to harmonize the philosophies of Plato and Aristotle. It shows that this harmonizing tendency, born in Middle Platonism, prevailed in Neoplatonism from Porphyry and Iamblichus, where it persisted until the end of this philosophy. Hadot aims to illustrate that it is not the different schools themselves, for instance those of Athens and Alexandria, that differ from one another by the intensity of the will to harmonization, but groups of philosophers within these schools."--Back cover
Philosophy as a way of life : ancients and moderns : essays in honor of Pierre Hadot
by
Michael Chase
( )
22 editions published in
2013
in
English
and held by 744 WorldCat member libraries worldwide
This unique collection of essays on the late Pierre Hadot's revolutionary approach to studying and practising philosophy traces the links between his work and that of thinkers from Wittgenstein to the French postmodernists. It shows how his secular spiritual exercises expand our horizons, enabling us to be in a fuller, more authentic way. Comprehensive treatment of a neglected academic theme: philosophy's practical relevance in our lives Interdisciplinary analysis reflects the wide influence of Hadot's thought Explores the links between Hadot's ideas and those of a wealth of ancient and modern thinkers, including the French postmodernists Offers a practical 'third way' in philosophy beyond the dichotomy of Continental and analytical traditions
On Aristotle Physics 8.1-5
by
Simplikios
( )
11 editions published between
2012
and 2014 in
English
and held by 724 WorldCat member libraries worldwide
"In this commentary of Aristotle Physics book eight, chapters one to five, the sixth-century philosopher Simplicius quotes and explains important fragments of the Presocratic philosophers, provides the fragments of his Christian opponent Philponus' Against Aristotle On the eternity of the world, and makes extensive use of the lost commentary of Aristotle's leading defender, Alexander of Aphrodisias"--Book Jacket
Simplicius : on Aristotle Physics 8.1-5
by
M. István Bodnár
( )
8 editions published between
2012
and 2014 in
English
and
Undetermined
and held by 401 WorldCat member libraries worldwide
In this commentary on Aristotle Physics book eight, chapters one to five, the sixth-century philosopher Simplicius quotes and explains important fragments of the Presocratic philosophers, provides the fragments of his Christian opponent Philoponus' Against Aristotle On the Eternity of the World , and makes extensive use of the lost commentary of Aristotle's leading defender, Alexander of Aphrodisias. This volume contains an English translation of Simplicius' important commentary, as well as a detailed introduction, explanatory notes and a bibliography
Thinking with Whitehead : a free and wild creation of concepts
by
Isabelle Stengers
( Book )
4 editions published between
2011
and 2014 in
English
and held by 286 WorldCat member libraries worldwide
Alfred North Whitehead has never gone out of print, but for a time he was decidedly out of fashion in the English-speaking world. In a splendid work that serves as both introduction and erudite commentary, Isabelle Stengers-one of today's leading philosophers of science-goes straight to the beating heart of Whitehead's thought. The product of thirty years' engagement with the mathematician-philosopher's entire canon, this volume establishes Whitehead as a daring thinker on par with Gilles Deleuze, Felix Guattari, and Michel Foucault. Reading the texts in broadly chronological order while highlighting major works, Stengers deftly unpacks Whitehead's often complicated language, explaining the seismic shifts in his thinking and showing how he called into question all that philosophers had considered settled after Descartes and Kant. She demonstrates that the implications of Whitehead's philosophical theories and specialized knowledge of the various sciences come yoked with his innovative, revisionist take on God. Whitehead's God exists within a specific epistemological realm created by a radically complex and often highly mathematical language. "To think with Whitehead today," Stengers writes, "means to sign on in advance to an adventure that will leave none of the terms we normally use as they were."
On Aristotle : categories 5-6
by
Simplicius
( )
13 editions published between
2002
and 2014 in
English
and held by 245 WorldCat member libraries worldwide
"Simplicius' commentary is the most comprehensive account of the debate on the validity of Aristotle's Categories. Simplicius discusses where the differentia of a species (for instance, the rationality of humans) fits into the scheme of categories. Another is why Aristotle elevates the category of Quantity to second place, above the category of Quality. Further, de Haas shows how Simplicius arrives at multiple definitions of "universal" to solve some of the problems."--Jacket
On Aristotle's "Categories 1-4"
by
Simplicius
( Book )
8 editions published between
2003
and 2014 in
English
and held by 231 WorldCat member libraries worldwide
"Why were precisely ten categories named, given that Plato managed with fewer distinctions? Where in the scheme of categories would one fit a quality that defines a substance - under substance or under quality? In his own commentary, Porphyry suggested classifying a defining quality as something distinct, a substantial quality, but others objected that this would constitute an eleventh category. The most persistent question dealt with in Simplicius' commentary is whether the categories classify words, concepts, or things."--BOOK JACKET
more
fewer
Audience Level
0

1
Kids
General
Special
Audience level: 0.18 (from 0.05 for Instructio ... to 0.83 for Sur la man ...)
Related Identities
Associated Subjects
Alexandrian school
Aristotle
Categoriae (Aristotle)
Categories (Philosophy)
China
Civilization, Classical
Civilization, Medieval
Civil rights
Classical dictionaries
Classical literature
Commentarii in octo Aristotelis Physicae auscultationis libros (Simplicius, of Cilicia)
Dionysia
Dissenters
Embryology
Enneads (Plotinus)
Ethics
Europe
Fetus--Religious aspects
France
Hadot, Pierre
Hierocles,--of Alexandria,
History, Ancient
Internet
Internet--Government policy
Life
Meditations (Marcus Aurelius, Emperor of Rome)
Middle Ages
Motion
Neoplatonism
Philosophers
Philosophy
Philosophy, Ancient
Philosophy, Modern
Philosophy of nature
Physics
Physics (Aristotle)
Plato
Plotinus
Politics and government
Republic (Plato)
Science, Ancient
Simplicius,--of Cilicia
Social conditions
Soul
Space and time
Spiritual exercises
Stoics
Tablets (Paleography)
Whitehead, Alfred North,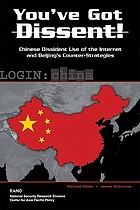 Covers
Alternative Names
Chase, John Michael 1959-

Languages