Siglio Press
Most widely held works about Siglio Press
Most widely held works by Siglio Press
The address book
by
Sophie Calle
( Book )
1 edition published in
2012
in
English
and held by 287 WorldCat member libraries worldwide
"Having found a lost address book on the street in Paris, artist Sophie Calle copied the pages before returning it anonymously to its owner. She then began contacting the people--in essence, following him through the map of his family, friends, lovers, and acquaintances. Sophie Calle's written accounts of these encounters--juxtaposed with her photographs ... As 'The Address Book' entries accumulate, so do the vivid impressions of its owner, Pierre D., while suggesting ever more complicated stories as information is gifted, parsed, and withheld. A multitude of details--from the seemingly banal to the potentially revelatory--are collaged into a fragile and strangely intimate portrait of Pierre D.; while Calle, over the course of her pursuit, also turns the interrogation on herself, her own fears, assumptions, and obsessions. Part conceptual art, part character study, part confession, part essay"--Publisher's website, viewed March 21, 2013
Diary : how to improve the world (you will only make matters worse)
by
John Cage
( Book )
2 editions published between
2015
and 2019 in
English
and held by 181 WorldCat member libraries worldwide
Composed over the course of 16 years, 'John Cage's diary: How to improve the world (you will only make matters worse)' is one of his most prescient and personal works. A repository of observations, anecdotes, obsessions, jokes and koan like stories, the diary registers Cage's assessment of the times in which he lived as well as his often uncanny predictions about the world we live in now. With a great sense of play as well as purpose, Cage traverses vast territory, from postwar music to Watergate, from domestic minutiae to ideas on how to feed the world. Typing on an IBM Selectric, Cage used chance operations to determine not only the word count and the application of various typefaces but also the number of letters per line, the patterns of indentation and--in the case of Part Three (published as a Great Bear pamphlet by Something Else Press)--color. The beautiful and unusual visual variances become almost musical as the physicality of the language on the page suggests the sonic. This first complete hardcover edition collects all eight parts Cage originally published in A Year from Monday, M and X. Coeditors Kraft and Biel have consulted these publications along with Cage's original manuscripts, and--with the Great Bear pamphlet as a guide--they have used chance operations to render the entire text in various combinations of red and blue as well as apply a set of 18 typefaces to the entire work. Composer, philosopher, writer and artist, John Cage (1912-92) is one of the most influential figures of the 20th century. A pioneer in extending the boundaries of music, often composing works through chance operations, Cage also had an extraordinary impact on dance, poetry, performance and visual art
The Nancy Book
by
Joe Brainard
( Book )
2 editions published in
2008
in
English
and held by 142 WorldCat member libraries worldwide
"From 1963 to 1978, Joe Brainard created more than one hundred works of art that appropriated the classic comic strip character Nancy and sent her into an astonishing variety of spaces, all electrified by the incongruity of her presence The Nancy Book collects almost fifty of these works for the first time, including collaborations with poets Bill Berkson, Ted Berrigan, Robert Creeley, Frank Lima, Frank O'Hara, Ron Padgett, and Jams Schuyler, as well as essays by Ann Lauterbach and Ron Padgett."--back cover
Suite vénitienne
by
Sophie Calle
( Book )
1 edition published in
2015
in
English
and held by 103 WorldCat member libraries worldwide
After following strangers on the streets in Paris for months, photographing them and notating their movements, Sophie Calle ran into a man at an opening whom she had followed earlier that day. "During the course of our conversation, he told me he was planning an imminent trip to Venice. I decided to follow him," she writes at the beginning of 'Suite Vénitienne', her first artist's book and the crucible of her inimitable fusion of investigatory methods, fictional constructs, the plundering of real life and the composition of self
About to happen
by
Cecilia Vicuña
( Book )
1 edition published in
2017
in
English
and held by 93 WorldCat member libraries worldwide
"Cecilia Vicuña: About to Happen traces the artist's long career to stage a conversation about discarded and displaced people, places, and things in a time of global climate change. The first major U.S. solo exhibition of the influential Chilean-born artist is comprised of Vicuña's multidisciplinary work in performance, sculpture, drawing, video, text, and site-specific installations over the course of the past 40 years. Reframing dematerialization as both a formal consequence of 1960s conceptualism and radical climate change-the exhibition examines a process that shapes public memory and responsibility. Operating fluidly between concept and craft, text and textile, Vicuña's practice weaves together disparate disciplines as well as communities-with shared relationships to land and sea, and to the economic and environmental disparities of the 21st century."
Here comes kitty : a comic opera
by
Richard Kraft
( Book )
1 edition published in
2015
in
English
and held by 77 WorldCat member libraries worldwide
In this wildly irreverent collage narrative, Los Angeles artist Richard Kraft reassembles a pre-perestroika era comic about a Polish spy infiltrating the Nazis, orchestrating a multiplicity of voices into joyous cacophony. Like an Indian miniature painting, each comic book page is densely layered, collapsing foreground and background, breaking the frame and merging time. An enormous cast of characters emerges as Kraft appropriates images and texts from an extraordinary variety of sources (the Amar Chitra Katha comics of Hindu mythology, Jimmy Swaggart's Old and New Testament stories, the 1960s English football annual Scorcher, underground porn comics like Cherry, images from art history, outdated encyclopedias and more). Kraft constructs a world constantly in flux, rich with dark humor and revelatory nonsense. Writer Danielle Dutton's set of 16 interpolations punctuate the book using similar strategies of appropriation and juxtaposition to create texts that sing in the same arresting register as Kraft's collages. 'Here comes Kitty' also includes a conversation between poet Ann Lauterbach and artist Richard Kraft
Memory
by
Bernadette Mayer
( Book )
1 edition published in
2020
in
English
and held by 72 WorldCat member libraries worldwide
"In July 1971, Bernadette Mayer embarked on an experiment: For one month she exposed a roll of 35mm film and kept a daily journal. The result was a conceptual work that investigates the nature of memory, its surfaces, textures and material. Memory is both monumental in scope (over 1100 photographs, two hundred pages of text and six hours of audio recording) and a groundbreaking work by a poet who is widely regarded as one of the most innovative writers of her generation. Presaging Mayer's durational and constraint-based diaristic works of poetry, it also evinces her extraordinary--and unheralded--contribution to conceptual art."--publisher's website
Songs of S.
by
Robert Seydel
( Book )
1 edition published in
2014
in
English
and held by 48 WorldCat member libraries worldwide
more
fewer
Audience Level
0

1
Kids
General
Special
Audience level: 0.56 (from 0.42 for Siglio ... to 0.76 for Collection ...)
Related Identities
Associated Subjects
Address books
American literature
Art, American
Art, Chilean
Art and literature
Artists' books
Artists' writings, American
Assemblage (Art)
Belgium
Brainard, Joe,
Broodthaers, Marcel
Cage, John
California--Los Angeles
Calle, Sophie
Chile
Collage, American
Color photography
Comic cards
Composers
Conceptual art
Documentary photography
England
Feminism in art
Found objects (Art)
France
France--Paris
Identity (Psychology) in literature
Italy--Venice
Literature and photography
Literature--Women authors
Manners and customs
Mayer, Bernadette
Memory in art
Nancy (Bushmiller, Ernie)
Nancy--(Fictitious character)
Nazis
Photocollage
Photography, Artistic
Poland
Printed ephemera
Rock paintings
Self in literature
Siglio Press
Spies
Street photography
Travel
United States
Vicuña, Cecilia
Visual literature
Women artists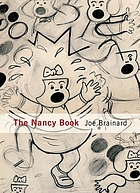 Covers
Alternative Names
Languages