Blanchard, Christopher M.
Most widely held works by Christopher M Blanchard
Afghanistan : narcotics and U.S. policy
by
Christopher M Blanchard
( Book )
34 editions published between
2004
and 2009 in
English
and held by 155 WorldCat member libraries worldwide
Opium poppy cultivation and drug trafficking have become significant negative factors in Afghanistan's fragile political and economic order over the last 25 years. Afghan, U.S., and coalition efforts to provide viable economic alternatives to poppy cultivation and to disrupt corruption and narco-terrorist linkages succeeded in reducing opium poppy cultivation in some areas during 2004 and 2005. However, escalating violence in southern provinces, particularly in Helmand, and widespread corruption fueled a surge in cultivation in 2006, pushing opium output to an all-time high of 6,100 metric tons. In spite of ongoing efforts by the Afghan government, the United States, and their international partners, Afghanistan is now the source of 92% of the world's illicit opium. Preliminary surveys suggest opium output may increase again in 2007 based on increased production in unstable southern provinces
Libya : background and U.S. relations
by
Christopher M Blanchard
( Book )
21 editions published between
2005
and 2010 in
English
and held by 70 WorldCat member libraries worldwide
The relationship between the United States and Libya has been strained and hostile for much of the last 35 years, but has recently shown signs of improvement. Following the Libyan government's December 2003 decision to eliminate its weapons of mass destruction and long range missile programs, a number of bilateral diplomatic exchanges have taken place, and the termination of U.S. economic sanctions on Libya has paved the way for a renewal of investment by U.S. oil, gas, and energy service firms in Libya's under-capitalized energy sector. Several visits to Libya by Bush Administration officials and Members of Congress in 2004 and 2005 have raised expectations of a formal reestablishment of normal relations between the U.S. and Libya in the near future, including the removal of the last remaining sanctions associated with Libya's designation as a state sponsor of terrorism
Islamic religious schools, Madrasas : background
by
Christopher M Blanchard
( Book )
14 editions published between
2004
and 2008 in
English
and held by 64 WorldCat member libraries worldwide
Since the terrorist attacks on September 11, 2001, the Islamic religious schools known as madrasas (or madrassahs) in the Middle East, Central, and Southeast Asia have been of increasing interest to U.S. policy makers. Some allege ties between madrasas and terrorist organizations, such as Al Qaeda, and assert that these religious schools promote Islamic extremism and militancy. Others maintain that most madrasas have been blamed unfairly for fostering anti-Americanism and for producing terrorists. This report1 provides an overview of madrasas, their role in the Muslim world, and issues related to their alleged links to terrorism. The report also addresses the findings of the National Commission on Terrorist Attacks Upon the United States (the 9/11 Commission) and issues relevant to the first session of the 110th Congress. Related products include CRS Report RS22009, CRS Report RL33533, CRS Report RL32499, CRS Report RS21695, CRS Report RS21457, CRS Report RL32259, and CRS Report RS21432. This report will be updated periodically
Post-war Iraq : foreign contributions to training, peacekeeping, and reconstruction
by
Jeremy Maxwell Sharp
( Book )
12 editions published between
2005
and 2007 in
English
and held by 58 WorldCat member libraries worldwide
Securing and maintaining foreign contributions to the reconstruction and stabilization of Iraq has been a major priority for U.S. policy makers since the launch of Operation Iraqi Freedom in March 2003. This report tracks important changes in financial and personnel pledges from foreign governments since the August 19, 2003 bombing of the U.N. Headquarters in Baghdad and major events since the fall of Baghdad on April 9, 2003. Currently, there are 25 countries with military forces participating in the coalition's stabilization effort. An additional 15 countries have withdrawn their troops from Iraq due to either the successful completion of their missions, domestic political pressure to withdraw their troops, or, in the case of the Philippines, the demands of terrorist kidnappers who threatened to kill foreign hostages unless their respective countries removed their troops from Iraq. Most foreign pledges for reconstructing Iraq were made at a donors' conference in Madrid, Spain, in October 2003. Foreign donors pledged an estimated $13 billion in grants and loans for Iraq reconstruction but have only disbursed about $3 billion to the United Nations and World Bank trust funds for Iraq. The largest non-American pledges of grants have come from Japan, the United Kingdom, Canada, South Korea, and the United Arab Emirates. The World Bank, International Monetary Fund, Japan, and Saudi Arabia have pledged the most loans and export credits. This report also discusses international efforts to train and equip the new Iraqi security forces. Since the fall of Saddam Hussein's regime in April 2003, several coalition, non-coalition, and North Atlantic Treaty Organization (NATO) countries have contributed personnel, equipment, and facilities to the training of Iraqi security and police forces. Some have expressed their willingness to contribute to future training operations within or outside of Iraq. Others have declined to participate in ongoing or planned training operations
Saudi Arabia : terrorist financing issues
by
Alfred B Prados
( Book )
9 editions published between
2004
and 2007 in
English
and held by 38 WorldCat member libraries worldwide
The September 11, 2001 attacks fueled criticisms within the United States of alleged Saudi involvement in terrorism or of Saudi laxity in acting against terrorist groups. Of particular concern have been reports that funds may be flowing from Saudi Arabia and other Middle East countries to terrorist groups, largely under the guise of charitable contributions. Critics of Saudi policies have cited a number of reports that the Saudi government has permitted or encouraged fund raising in Saudi Arabia by charitable Islamic groups and foundations linked to Osama bin Laden's Al Qaeda organization or like-minded entities. The final report released by the bipartisan National Commission on Terrorist Attacks Upon the United States (the 9/11 Commission) indicates that the Commission found no evidence that the Saudi government as an institution or senior Saudi officials individually funded [Al Qaeda]. The report also states, however, that Saudi Arabia was a place where Al Qaeda raised money directly from individuals and through charities, and indicates that charities with significant Saudi government sponsorship may have diverted funding to Al Qaeda. In numerous official statements and position papers, Saudi leaders have said they are committed to cooperating with the United States in fighting terrorist financing, pointing out that Saudi Arabia itself is a victim of terrorism and shares the U.S. interest in combating it. Saudi leaders acknowledge providing financial support for Islamic and Palestinian causes, but maintain that no Saudi support goes to any terrorist organizations, such as the Hamas organization. The U.S. State Department in its most recent annual report on international terrorism states that Hamas receives some funds from individuals in the Persian Gulf states but does not specifically mention Saudi Arabia
Iraq : regional perspectives and U.S. policy
( Book )
11 editions published between
2007
and 2008 in
English
and held by 29 WorldCat member libraries worldwide
Iraq's neighbors have influenced events in Iraq since the fall of the Saddam Hussein regime in 2003, and developments in Iraq have had political, economic, and security implications for Iraq's neighbors and the broader Middle East. Ongoing insurgency and sectarian violence in Iraq and discussion of options for modifying U.S. policy toward Iraq are fueling intense consideration of Iraq's future and the current and potential policies of Iraq's neighbors. Policymakers and observers are considering a number of different "Iraq scenarios," ranging from the resolution of outstanding Iraqi political disputes and the successful consolidation of Iraq's government and security forces, to greater escalation of sectarian violence into nationwide civil war and the potential for greater intervention by Iraq's neighbors. Understanding regional perspectives on Iraq and the potential nature and likelihood of regional responses to various scenarios will be essential for Members of the 110th Congress as they consider proposed changes to U.S. policy, including the recommendations of the Iraq Study Group (ISG), new Administration initiatives, and annual appropriations and authorization legislation. Proposals for more robust U.S. diplomatic engagement with Iraq's neighbors, including currently problematic parties such as Iran and Syria, may be of particular interest to Members during the first session of the 110th Congress. The Iraq Study Group report asserted that Iraqis will not be able to achieve security and national reconciliation goals necessary to prevent a wider conflict without regional and international support. Press reports suggest that the Administration plans to strengthen security cooperation with some of Iraq's neighbors and that new arms sales and security assistance authorization and appropriations requests may be submitted to Congress to support these plans during 2007
Iraq : oil and gas legislation, revenue sharing, and U.S. policy
by
Christopher M Blanchard
( Book )
11 editions published between
2007
and 2008 in
English
and held by 17 WorldCat member libraries worldwide
Iraqi leaders continue to debate a package of hydrocarbon sector and revenue sharing legislation that will define the terms for the future management and development of the country's significant oil and natural gas resources. The package includes an oil and gas sector framework law and three supporting laws that would outline revenue sharing mechanisms, restructure Iraq's Ministry of Oil, and create an Iraqi National Oil Company. Both the Bush Administration and Congress consider the passage of oil and gas sector framework and revenue sharing legislation as important benchmarks that will indicate the current Iraqi government's commitment to promoting political reconciliation and long term economic development in Iraq. Section 1314 of the FY2007 Supplemental Appropriations Act [P.L. 110-28] specifically identifies the enactment and implementation of legislation "to ensure the equitable distribution of hydrocarbon resources of the people of Iraq without regard to the sect or ethnicity of recipients" and "to ensure that the energy resources of Iraq benefit Sunni Arabs, Shia Arabs, Kurds, and other Iraqi citizens in an equitable manner" as benchmarks on which the President must report to Congress in July and September 2007. The draft framework legislation approved by Iraq's Council of Ministers (cabinet) in February 2007 does not include revenue sharing arrangements. The companion revenue sharing law defines terms for revenue distribution. The Council of Representatives (parliament) has not yet considered either bill. The central importance of oil and gas revenue for the Iraqi economy is widely recognized by Iraqis, and most groups accept the need to create new legal and policy guidelines for the development of the country's oil and natural gas. However, Iraqi critics and supporters of the proposed legislation differ strongly on a number of key issues, including the proper role and powers of the federal and regional authorities in regulating oil and gas development; the terms and extent of potential foreign participation in the oil and gas sectors; and proposed formulas and mechanisms for equitably sharing oil and gas revenue. Concurrent, related discussions about proposed amendments to articles of Iraq's constitution that outline federal and regional oil and gas rights also are highly contentious
Al Qaeda : statements and evolving ideology
by
Christopher M Blanchard
( Book )
13 editions published between
2004
and 2007 in
English
and held by 17 WorldCat member libraries worldwide
The release of a new videotape by Osama Bin Laden in late October 2004 rekindled public debate surrounding Al Qaeda's ideology, motives, and future plans to attack the United States. The highly political tone and content of the two most recent statements released by Bin Laden [April and October 2004] have led some terrorism analysts to speculate that the messages may signal a new attempt by him to create a lasting political leadership role for himself and Al Qaeda as the vanguard of an international Islamist ideological movement. Others have argued that Al Qaeda's presently limited capabilities have inspired a temporary rhetorical shift and that the group's primary goal remains carrying out terrorist attacks against the United States and its allies around the world, with particular emphasis on targeting economic infrastructure and fomenting unrest in Iraq and Afghanistan. This report reviews Osama Bin Laden's use of public statements from the mid-1990s to the present, and analyzes the evolving ideological and political content of those statements. The report will be updated periodically. For background on the Al Qaeda terrorist network, see CRS Report RS21529, "Al Qaeda after the Iraq Conflict."
The United Arab Emirates Nuclear Program and Proposed U.S. Nuclear Cooperation
by
Christopher M Blanchard
( Book )
9 editions published in
2009
in
English
and held by 7 WorldCat member libraries worldwide
The United Arab Emirates (UAE) has embarked on a program to build civilian nuclear power plants and is seeking cooperation and technical assistance from the United States and others. During 2008 and early 2009, the Bush Administration and the UAE government negotiated and signed a memorandum of understanding and a proposed bilateral agreement on peaceful nuclear cooperation pursuant to Section 123 of the Atomic Energy Act (AEA) of 1954. Then-U.S. Secretary of State Condoleezza Rice signed the proposed agreement on peaceful nuclear cooperation with the UAE on January 15, 2009. The Obama Administration has not submitted the proposed agreement to Congress for the required review period. Under the AEA, Congress has the opportunity to review such a proposed agreement for 90 days of continuous session, after which the agreement becomes effective unless, during that time, Congress adopts a joint resolution disapproving the agreement and the resolution becomes law. The agreement text states the intent of both governments to cooperate in a number of areas including, but not limited to, the development of the UAE's "civilian nuclear energy use in a manner that contributes to global efforts to prevent nuclear proliferation" and, "the establishment of reliable sources of nuclear fuel for future civilian light water reactors deployed" in the UAE. The agreement also states that future cooperation may encompass training, scientific exchanges, and technical assistance, including in the areas of nuclear security, infrastructure protection, and nuclear fuel and waste management
Iraq : oil-for-food program, illicit trade, and investigations
by
Kenneth Katzman
( Book )
3 editions published between
2005
and 2007 in
English
and held by 2 WorldCat member libraries worldwide
The "oil-for-food" program (OFFP) was the centerpiece of a long-standing U.N. Security Council effort to alleviate human suffering in Iraq while maintaining key elements of the 1991 Gulf war-related sanctions regime. In order to ensure that Iraq remained contained and that only humanitarian needs were served by the program, the program imposed controls on Iraqi oil exports and humanitarian imports. All Iraqi oil revenues legally earned under the program were held in a U.N.-controlled escrow account and were not accessible to the regime of Saddam Hussein. The program was in operation from December 1996 until March 2003. Observers generally agree that the program substantially eased, but did not eliminate, human suffering in Iraq. Concerns about the program's early difficulties prompted criticism of the United States; critics asserted that the U.S. strategy was to maintain sanctions on Iraq indefinitely as a means of weakening Saddam Hussein's grip on power. At the same time, growing regional and international sympathy for the Iraqi people resulted in a pronounced relaxation of regional enforcement -- or even open defiance -- of the Iraq sanctions. The United States and other members of the United Nations Security Council were aware of billions of dollars in oil sales by Iraq to its neighbors in violation of the U.N. sanctions regime and outside of the OFFP, but did not take action to punish states engaged in illicit oil trading with Saddam Hussein's regime. Successive Administrations issued annual waivers to Congress exempting Turkey and Jordan from unilateral U.S. sanctions for their violations of U.N. oil embargo on Iraq. Until 2002, the United States argued that continued U.N. sanctions were critical to preventing Iraq from acquiring equipment that could be used to reconstitute banned weapons of mass destruction (WMD) programs. In 2002, the Bush Administration asserted that sanctions were not sufficient to contain a mounting threat from Saddam Hussein's regime and the Administration decided that the military overthrow of that regime had become necessary
more
fewer
Audience Level
0

1
Kids
General
Special
Audience level: 0.40 (from 0.04 for Afghanista ... to 0.63 for Libya : ba ...)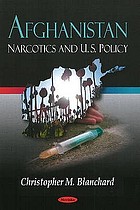 Languages
Covers