McLachlan, Robert
Most widely held works by Robert McLachlan
Game of thrones
( Visual )
7 editions published in
2015
in
English
and held by 1,931 WorldCat member libraries worldwide
As the season begins, encouraged by the Red Wedding slaughter in the Riverlands that wiped out many of their Stark nemeses, the Lannisters' hold on the Iron Throne remains intact. But can they survive their own egos as well as new and ongoing threats from the south, north and east?
Game of thrones
by
Peter Dinklage
( Visual )
6 editions published in
2016
in
English
and held by 1,610 WorldCat member libraries worldwide
The War of the Five Kings, once thought to be drawing to a close, is instead entering a new and more chaotic phase. Westeros is on the brink of collapse, and many are seizing what the can while the realm implodes, like a corpse making a feast for crows
Game of thrones
by
Peter Dinklage
( Visual )
3 editions published between
2014
and 2017 in
English
and held by 1,504 WorldCat member libraries worldwide
The Lannisters barely hold on to the throne after a savage naval onslaught from Stannis Baratheon, while stirrings in the north threaten to alter the overall balance of power. Robb Stark, King in the North, faces major calamity in his efforts to build on his victories over the Lannisters while beyond the Wall, Mance Rayder and his huge army of wildlings continue their inexorable march south. Across the Narrow Sea, Daenerys Targaryen--reunited with her three fast-maturing dragons--attempts to raise an army to sail with her from Essos, in hopes of eventually claiming the Iron Throne. In Season 3 of this original series based on George R.R. Martin's bestselling books, the battling families of Westeros continue to clash as bonds are strained, loyalties are tested, and cruel fates are met
Final destination
by
James Wong
( Visual )
17 editions published between
2000
and 2013 in 5 languages and held by 914 WorldCat member libraries worldwide
A group of seven high school graduates manages to escape from a deadly roller-coaster disaster, only to discover that their own deaths have been only temporarily avoided. Wendy spots clues of impending doom in digital photos of her soon-to-be-expiring classmates, and an ill wind follows her everywhere, suggesting the presence of a supernatural force that makes her a catalyst for deadly events, as each of her friends is dispatched in the order they were meant to die
Once upon a mattress
by
Mary Rodgers
( Visual )
1 edition published in
2005
in
English
and held by 740 WorldCat member libraries worldwide
"Queen Aggravian sabotages the efforts of every young princess who hopes to marry her son, Prince Dauntless--and no one else can settle down until he does. Honorable Sir Harry is determined to marry the lovely Lady Larken, so he sets off for faraway lands and returns with an unlikely candidate: Princess Winnifred from the swamps. It's love at first sight for the Prince, so the Queen sets about planning her most difficult challenge yet. The palace is filled with merriment and mischief while everyone wonders, will Princess "Fred" pass the Queen's test?"--The container
The one
by
James Wong
( Visual )
5 editions published between
2002
and 2003 in
English
and held by 720 WorldCat member libraries worldwide
Sometimes, the difference between good and evil is only a matter of degrees. Officer Yulaw is on the trail of a diabolical mirror image of himself that has escaped from a parallel universe. Each time he kills his likeness he grows stronger and more powerful. Now, he is the only one standing in his way of becoming "the one."
Willard
by
Glen Morgan
( Visual )
11 editions published between
1971
and 2004 in
English
and
Spanish
and held by 511 WorldCat member libraries worldwide
Willard has been picked on and pushed around his whole life and is a twentysomething man who still lives at home with his nagging mother. He works at a shipping company for a stern, authoritarian supervisor. When Willard becomes fascinated with a hidden nest of rats living in his decrepit home, they become both his friends and his aggressors. He sics them upon anyone who crosses his path. But one rat, Ben, isn't so amenable to Willard's orders, and a horrifying test of wills begins
Final destination 3
( Visual )
1 edition published in
2006
in
English
and held by 235 WorldCat member libraries worldwide
A group of seven high school graduates manages to escape from a deadly roller-coaster disaster, only to discover that their own deaths have been only temporarily avoided. Wendy spots clues of impending doom in digital photos of her soon-to-be-expiring classmates, and an ill wind follows her everywhere, suggesting the presence of a supernatural force that makes her a catalyst for deadly events, as each of her friends is dispatched in the order they were meant to die
Dracula 2000
by
Patrick Lussier
( Visual )
1 edition published in
2011
in
English
and held by 51 WorldCat member libraries worldwide
Dracula 2000: A rare antiques collector has been keeping a secret buried deep in a locked vault. When robbers seeking a fortune in gold steal the casket they believe contains the gold, they unleash the terror that has been haunting a young woman's dreams
Action classics unleashed : the 3-movie collection
( Visual )
2 editions published in
2013
in
English
and held by 10 WorldCat member libraries worldwide
The one: A cop must fight his evil double from a parallel universe in order to save himself and the world
Horror pack : 5 movies
( Visual )
1 edition published in
2013
in
English
and held by 2 WorldCat member libraries worldwide
Siblings Ellie and Jimmy have yet to fully come to terms with the loss of their parents. After they are in a car accident, a werewolf bites them. Soon, they are exhibiting behavior that can only mean one thing: they have been cursed
Game of thrones
( Visual )
1 edition published in
2016
in
English
and held by 0 WorldCat member libraries worldwide
"This season begins with a power vacuum that protagonists across Westeros and Essos look to fill. At Castle Black, Jon Snow struggles to balance the demands of the Night's Watch with those of the newly-arrived Stannis Baratheon, who styles himself as the rightful king of Westeros. Meanwhile, Cersei scrambles to hold on to power in King's Landing amidst the Tyrells and the rise of a religious group led by the enigmatic High Sparrow, while Jamie embarks on a secret mission. Across the Narrow Sea, Arya seeks an old friend while a fugitive Tyrion finds a new cause. And as danger mounts in Meereen, Daenerys Targaryen finds that her tenuous hold on the city requires some hard sacrifices. This season features some of the most explosive scenes yet, as the promise that "winter is coming" becomes more ominous than ever before."--Container
more
fewer
Audience Level
0

1
Kids
General
Special
Audience level: 0.14 (from 0.11 for Final dest ... to 1.00 for Game of th ...)
Related Identities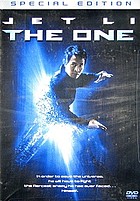 Languages
Covers