Chong, Vincent 1981-
Most widely held works by Vincent Chong
Mister Slaughter
by
Robert R McCammon
( Book )
3 editions published in
2010
in
English
and
Undetermined
and held by 519 WorldCat member libraries worldwide
The world of Colonial America comes vibrantly to life in this masterful new historical thriller by Robert McCammon. The latest entry in the popular Matthew Corbett series, which began with Speaks the Nightbird and continued in The Queen of Bedlam, Mister Slaughter opens in the emerging metropolis of New York City in 1702, and proceeds to take both Matthew and the reader on an unforgettable journey of horror, violence, and personal discovery. The journey begins when Matthew, now an apprentice "problem solver" for the London-based Herrald Agency, accepts an unusual and hazardous commission. Together with his colleague, Hudson Greathouse, he agrees to escort the notorious mass murderer Tyranthus Slaughter from an asylum outside Philadelphia to the docks of New York. Along the way, Slaughter makes his captors a surprising - and extremely tempting - offer. Mister Slaughter is at once a classic portrait of an archetypal serial killer and an exquisitely detailed account of a fledgling nation still in the process of inventing itself
The bone thief
by
Alyson Noël
( Book )
2 editions published in
2017
in
English
and held by 421 WorldCat member libraries worldwide
Compared to other more ordinary towns, Quiver Hollows is a very strange, very curious place. It is also home to longtime friends Grimsly, Ollie, Ming, and Penelope. In a town where everyone is spectacularly abnormal, Grimsly feels bad about being terribly, unforgivably normal, as the town's pet funeral director. So when a series of strange and disturbing mundane occurrences begins plaguing Quiver Hollows, well, Grimsly fears his growing celebrity just might be to blame since everyone knows that the things you focus on the most have an uncanny way of shaping your world. The group of friends also learn that the bones in the pet cemetery are thought to be the source of the strange magic that binds the town of Quiver Hollows. With the bones now gone, the town's magic is quickly dissipating. Will it ultimately become as common and ordinary as everywhere else?
The providence rider
by
Robert R McCammon
( Book )
2 editions published in
2012
in
English
and held by 342 WorldCat member libraries worldwide
Still haunted by his encounter with Tyranthus Slaughter, Matthew Corbett is forced to confront a figure from his past who is causing explosions in Matthew's neighborhood
Working for Bigfoot : stories from the Dresden files
by
Jim Butcher
( Book )
2 editions published in
2015
in
English
and held by 214 WorldCat member libraries worldwide
Chicago wizard-for-hire Harry Dresden is used to mysterious clients with long hair and legs up to here. But when it turns out the long hair covers every square inch of his latest client's body, and the legs contribute to a nine-foot height, even the redoubtable detective realizes he's treading new ground. Strength of a River in His Shoulders is one of the legendary forest people, a Bigfoot, and he has a problem that only Harry can solve. His son Irwin is a scion, the child of a supernatural creature and a human. He's a good kid, but the extraordinary strength of his magical aura has a way of attracting trouble. In the three novellas that make up ''Working For Bigfoot, '' collected together for the first time here, readers encounter Dresden at different points in his storied career, and in Irwin's life. As a middle-schooler, in ''B is For Bigfoot, '' Irwin attracts the unwelcome attention of a pair of bullying brothers who are more than they seem, and when Harry steps in, it turns out they have a mystical guardian of their own. At a fancy private high school in ''I Was a Teenage Bigfoot, '' Harry is called in when Irwin grows ill for the first time, and it's not just a case of mono. Finally, Irwin is all grown up and has a grown-up's typical problems as a freshman in college in ''Bigfoot on Campus, '' or would have if typical included vampires
Torn
by
Lee Thomas
( Book )
1 edition published in
2011
in
English
and held by 38 WorldCat member libraries worldwide
"Bill Cranston is a family man whose marriage in falling apart, eroding under his wife's constant bitterness and her retreat into alcohol and drugs. He is also the sheriff of Luther's Bend, a generally quiet town. When a little girl is abducted from a local park and carried into the woods, Bill leads a desperate search to find the child. But the little girl is only bait, and something vicious waits in the woods for her rescuers. Douglas Sykes is insane. He sits in Bill Cranston's cell, speaking in rhymes and rddles. Though a stranger to Luther's Bend, Sykes seems to know a lot about Sheriff Cranston. Through his ramblings he reveals secrets about Bill, and secrets about himself. Sykes claims to be a mythological creature--a monster--and a handful of his victims have finally tracked hm down, victims who now share Sykes' affliction. A pack is descending on Luther's Bend. They are hunting Sykes, and they will not stop until every one near him is left broken, bleeding, and torn." --P.[2] cover
This census-taker : a novella
by
China Miéville
( Book )
1 edition published in
2016
in
English
and held by 18 WorldCat member libraries worldwide
"After his mother goes missing, a boy is left alone in a remote house on a hilltop with his increasingly deranged father. When an odd man knocks on his door, the boy senses that his days of isolation are over. But will this stranger at last trigger the doom the boy has feared or will he somehow save the boy from the worst?"--
The economy of light
by
Jack Dann
( Book )
1 edition published in
2008
in
English
and held by 5 WorldCat member libraries worldwide
This is the story of a Nazi hunter's journey to find the man who tortured him and murdered his family, as he penetrates the depths of the Amazon jungle to experience an extraordinary "dream time."
Horns : a novel
by
Joe Hill
( Book )
1 edition published in
2010
in
English
and held by 4 WorldCat member libraries worldwide
After his childhood sweetheart is brutally killed and suspicion falls on him, Ig Parrish goes on a drinking binge and wakes up with horns on his head, hate in his heart, and an incredible new power which he uses in the name of vengeance
Ouroboros
by MICHAEL. WEEKS, CAROL KELLY
( Book )
1 edition published in
2009
in
English
and held by 2 WorldCat member libraries worldwide
The dispatcher
by
John Scalzi
( Book )
1 edition published in
2017
in
English
and held by 2 WorldCat member libraries worldwide
"One day, not long from now, it becomes almost impossible to murder anyone--999 times out of a thousand, anyone who is intentionally killed comes back. How? We don't know. But it changes everything: war, crime, daily life. Tony Valdez is a Dispatcher--a licensed, bonded professional whose job is to humanely dispatch those whose circumstances put them in death's crosshairs, so they can have a second chance to avoid the reaper. But when a fellow Dispatcher and former friend is apparently kidnapped, Tony learns that there are some things that are worse than death, and that some people are ready to do almost anything to avenge what they see as a wrong"--Dust jacket flap
more
fewer
Audience Level
0

1
Kids
General
Special
Audience level: 0.17 (from 0.13 for Side jobs ... to 0.76 for Ouroboros ...)
Related Identities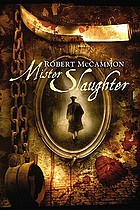 Covers
Languages