Christianaudio (Firm)
Most widely held works by Christianaudio (Firm)
The brotherhood
by
Jerry B Jenkins
( )
8 editions published between
2011
and 2012 in
English
and held by 128 WorldCat member libraries worldwide
Boone Drake follows all the rules - as a cop, husband and father. But when everything in his personal life is destroyed, he buries himself in guilt. His faith is rocked when he questions why God would allow this to happen to him. When it appears that it can't get any worse, he's accused of police brutality and suddenly his career is at risk. The possibility of being promoted to the Organized Crime Division is slipping from his hands. His life is spiraling out of control
How to pray
by
R. A Torrey
( )
4 editions published between
2009
and 2016 in
English
and held by 127 WorldCat member libraries worldwide
"The question of what prayer is and how exactly one goes about praying has been vexing Christians for centuries. For this reason, R.A. Torrey's How to Pray is as relevant now as it was when first published in 1900. This slim volume, filled with analogies, parables, and relevant Biblical passages, contains step-by-step guidelines for anyone looking to develop a closer relationship with God. Learn the ten reasons why prayer is important, the three secrets of effective praying, the seven hindrances to prayer, the seven ways to determine when to pray, and more. Clear, succinct, and written with the lay reader in mind, How to Pray is a book the devout Christian can turn to again and again. American pastor and writer REUBEN ARCHER TORREY (1856-1928) traveled worldwide, evangelizing and winning converts to Christianity. A prolific writer, his works include Baptism with the Holy Spirit (1895), What the Bible Teaches (1898), and How to Bring Them to Christ (1893)"--Books.google.com
The Christian's secret of a happy life
by
Hannah Whitall Smith
( )
4 editions published between
2009
and 2011 in
English
and held by 126 WorldCat member libraries worldwide
Hannah Whitall Smith wrote "The Christian's secret of a happy life" in 1875, originally as an article for her husband's magazine. In the preface, she explains, "This is not a theological book. I frankly confess that I have not been trained in theological schools and do not understand their methods nor their terms. But the lord has taught me experientially and practically certain lessons out of his Word, which have greatly helped me in my Christian life, and have made it a very happy one. And I want to tell my secret, in the best way I can, in order that some others may be helped into a happy life also."
Absolute surrender
by
Andrew Murray
( )
4 editions published between
2009
and 2016 in
English
and held by 125 WorldCat member libraries worldwide
In His classic work, Absolute Surrender, Andrew Murray, uses his signature style of comfort and gentleness to convey the truth that even surrender is God₂s work in us: "When God clothes the lily with its beauty, is it not yielded up, surrendered, give over to God as He works in it its beauty?"
Prayer & praying men
by
Edward M Bounds
( )
4 editions published between
2006
and 2011 in
English
and held by 123 WorldCat member libraries worldwide
"Great men of God in Scripture, such as Paul, Ezra, Moses and Daniel, are the focus as E.M. Bounds demonstrates powerful lessons on the need for effective prayer. God's desire is for men to be on their knees in full subjection to Him. No stranger to the life lived in prayer, E.M. Bounds was devoted to praying 3 hours a day beginning at 4 a.m., and his books are a wonderful example of the power of a praying man"--Publisher's website
Evangelical theology : an introduction
by
Karl Barth
( )
3 editions published between
2009
and 2011 in
English
and held by 118 WorldCat member libraries worldwide
In his concise presentation of evangelical theology, the theology that first received expression in the New Testament writings and was later rediscovered by the Reformation, Karl Barth discusses the place of theology, theological existence, the threat to theology, and theological work
With Christ in the School of Prayer
by
Andrew Murray
( )
3 editions published between
2009
and 2011 in
English
and held by 118 WorldCat member libraries worldwide
Dutch Reformed pastor Andrew Murray probes Scripture and the life of Christ in order to teach us how to pray effectually. He asks us to enroll in a new kind of academy. "Jesus has opened a school, in which He trains His redeemed ones, who specially desire it, to have power in prayer. Shall we not enter it with the petition, Lord! It is just this we need to be taught! O teach us to pray." With the Redeemer as our headmaster, Murray gently instructs us on how to experience a thriving relationship with Jesus Christ through the means of prayer
On Christian doctrine = De doctrina Christiana
by
Augustine
( )
3 editions published between
2009
and 2011 in
English
and held by 115 WorldCat member libraries worldwide
There are certain rules for the interpretation of Scripture which I think might with great advantage be taught to earnest students of the word, that they may profit not only from reading the works of others who have laid open the secrets of the sacred writings, but also from themselves opening such secrets to others. These rules I propose to teach to those who are able and willing to learn. With these words Saint Augustine (354-430 AD) began one of the finest theological treatments ever written on reading and interpreting Holy Scripture. Pastors, monks, and educated laypersons cherished De doctrina Christiana from the time Augustine wrote it through the Middle Ages. Today, if this wonderful little book is less well-known, it nevertheless remains as insightful as ever
more
fewer
Audience Level
0

1
Kids
General
Special
Audience level: 0.21 (from 0.10 for With Chris ... to 0.38 for Shadows be ...)
Related Identities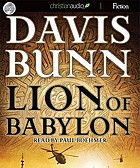 Covers
Languages