Hatje-Cantz-Verlag
Most widely held works about Hatje-Cantz-Verlag
Most widely held works by Hatje-Cantz-Verlag
Baselitz
by
Carla Schulz-Hoffmann
( Book )
3 editions published in
2018
in
English
and
German
and held by 136 WorldCat member libraries worldwide
Nachdem im Jahr 2017 anlässlich des 20-jährigen Bestehens der Fondation Beyeler gleich drei Blockbuster-Ausstellungen gefeiert werden konnten, erfolgt der Startschuss in das Jahr 2018 mit Georg Baselitz - zweifelsohne einer der prägendsten Maler und Bildhauer unserer Zeit - feiert seinen 80sten Geburtstag. Diesem Provokateur widmet das Haus eine umfangreiche Retrospektive, in der viele seiner wichtigsten Gemälde und Skulpturen der letzten sechs Jahrzehnte erstmals zusammengetragen werden. Im gleichberechtigten Nebeneinander von Schlüsselwerken wird die Einzigartigkeit seines formalen wie inhaltlichen Erfindungsreichtums offenbar. Auf über 200 reich bebilderten Seiten begegnet einem das Schöne und Hässliche, das Mehrsinnige und Verstörende. (Quelle: buchhandel.de)
Constant : New Babylon. To us, liberty
by
Constant
( Book )
1 edition published in
2016
in
English
and held by 123 WorldCat member libraries worldwide
An open city without borders that is capable of flowing out in all directions to allow its residents to move freely and flexibly: this fascinating utopian conception of architectural and lifeworld growth formed the starting point for Constant's Situationist project New Babylon. Between 1956 and 1974, the Dutch painter and cofounder of the avant-garde movements Cobra and the Situationist International worked on numerous models, paintings, drawings and collages for the purpose of depicting his vision of the nomadic city of the future.This catalogue focuses not only on New Babylon's architectural aspects but embraces them as an artist's synthesis of the arts. Besides the models, drawings and collages, attention is also given to the designs in order to trace Constant's artistic process. This not only provides extensive insight into utopian urban planning, but to a greater degree into a mode of thought and imagination. The book includes an interview with Rem Koolhaas on Constant's pioneering project
A different way to move : minimalismes, New York, 1960-1980
by
Marcella Lista
( Book )
1 edition published in
2017
in
French
and held by 123 WorldCat member libraries worldwide
They danced on the roofs of Manhattan: in the 1960s a group of artists in New York began developing a new form of art that went beyond the object. The new, time-based practices of artists such as Robert Morris, Trisha Brown, Simone Forti, Richard Serra, Sol LeWitt, Lucinda Childs and Yvonne Rainer embraced media such as dance, music, and film. Now, they will be shown in their historical dialogue with Minimalism in an exhibition celebrating the fortieth anniversary of Paris's Centre Pompidou at the Carré d'Art in Nîmes. A Different Way to Move will also include works by Carl Andre, Vito Acconci, Dan Flavin, and Bruce Nauman; the richly illustrated catalogue contains a collection of essays which open up and question the vision of Minimalism, as well as original texts by the artists about this new awakening in art fifty years ago, now published together for the first time
Wolfgang Tillmans
by
Wolfgang Tillmans
( Book )
1 edition published in
2017
in
English
and held by 119 WorldCat member libraries worldwide
"This publication accompanies Fondation Beyeler?s survey on the great photographic innovator Wolfgang Tillmans (born 1968). Tillmans first made a name for himself in the early 1990s, with photographs that captured an entire generation and a youth culture of which he was part, and which are now iconic images of that era. However, he quickly expanded his focus, creating works with and without a camera, producing photographs printed as C-prints on photographic paper, as inkjet prints on paper, or as photocopies. Some of these photographs acquire a sculptural, objectlike quality. Tillmans has also developed new compositional and formal, anti-hierarchical ways of installing his pictures in spaces. This substantial volume offers a comprehensive overview of his achievements."--Amazon
Nalini Malani : the rebellion of the dead = la rébellion des morts : retrospective 1969-2018
by
Nalini Malani
( Book )
1 edition published in
2017
in
English
and held by 111 WorldCat member libraries worldwide
"A pioneering artist in film, photography, video art and performance, Indian artist Nalini Malani is a transition figure between the modern and contemporary art of her country. Her work, which criticizes the political situation in India, is based not only on an iconography typical of the subcontinent's culture, but also on Western artistic and literary tradition. Through this circuit Nalini Malani evokes the concepts underlying her work: utopias, dystopia, and her vision of India and the position of women throughout the world. The Centre Pompidou is staging France's first retrospective of the Indian artist Nalini Malani."
Extraordinary ideas - realized
( Book )
1 edition published in
2018
in
English
and held by 108 WorldCat member libraries worldwide
For more than fifty years, James Turrell (*1943, Los Angeles), one of the most prominent artists of our time, has devoted himself to the exploration of the (im)materiality and perception of light. Turrell succeeds like no other artist in making it possible to experience light as an artistic medium through the senses and the intellect alike. He himself describes his art as "perceptual art." In his large installations the artist floods accessible spaces with light, which spills out in soft seas of color or intensely glowing, luminous fogs, taking viewers to the limits of their perception. This book provides a comprehensive view of Turrell's oeuvre and unites works of art from various phases of his career from the 1960s onward. Exhibition: Museum Frieder Burda, Baden-Baden, Germany (09.06. - 28.10.2018)
Monet : light, shadow, and reflection
by
Fondation Beyeler (Riehen)
( Book )
2 editions published in
2017
in
English
and held by 107 WorldCat member libraries worldwide
"The world's appearance would be shaken if we succeeded in perceiving the spaces in between things as 'things'." These words from the philosopher Maurice Merleau-Ponty apply to the core of Claude Monet's art in the years between 1880 and the beginning of the twentieth century. While interest usually lies only on the early and late work of this exceptional artist, the catalogue, containing more than fifty works of art, traces the development between these two periods. Accompanied by texts by well-known art historians, the reader is invited to follow Monet's unusual treatment of reflections and shadows in his paintings. It allowed him to break loose from the modalities of representational logic and the pictorial object. And they made room for an aesthetic that helped to do justice to perception itself and to enforce a painting's self-reflexive momentum. Exhibition: Fondation Beyeler, Riehen/Basel, Switzerland (22.01.2017-28.05.2017)
Never ending stories : the loop in art, film, architecture, music, literature, and cultural history
by
Aleida Assmann
( Book )
3 editions published in
2017
in
English
and
German
and held by 102 WorldCat member libraries worldwide
"In today's world, the loop seems to be virtually ubiquitous--whether in music, on the internet, in video art, or in hotel lobbies and living rooms, where monitors present the endless crackling of an open fire or fish swim around in aquariums. At the same time, the self-contained circuit, the endless loop, has been an essential topos of cultural history and philosophy since antiquity. With "Never-Ending Stories", the Kunstmuseum Wolfsburg presents, for the first time worldwide, a formally and thematically, as well as spatially and temporally wide-ranging research project dedicated to the interdisciplinary phenomenon of the endless loop in art, film, architecture, music, literature and cultural history."--Kunstmuseum Wolfsburg website (https://www.kunstmuseum-wolfsburg.de/exhibitions/never-ending-stories-the-loop-in-art-film-architecture-music-literature-and-cultural-history)
Sean Scully : Vita Duplex
by
Sean Scully
( Book )
3 editions published in
2018
in
German
and
English
and held by 96 WorldCat member libraries worldwide
"Sean Scully, one of the most important aritsts of our time, allows conflict to be carried out in his works--conflict between structure and emotion, body and spirit, impulsivity and reflection. The Irish-American painter has been reinterpreting abstract art since the 1960s, not as a purely formal exploration of color, form, planes, structure, body, and light, but as a medium whose means of expression is tied to external and internal moods, literary influences, and physical experiences. Scully has articulated his attitude in many lectures, interviews, and texts, which comprise the starting point for the exhibition Vita Duplex. With 140 illustrations, the eponymous catalogue provides a comprehensive look at the artist's visual oeuvre, as well as his world of ideas, and defines its place in the history of abstract painting."
more
fewer
Audience Level
0

1
Kids
General
Special
Audience level: 0.71 (from 0.42 for Gerhard Ri ... to 0.93 for Joris und ...)
Related Identities
Associated Subjects
Art, American
Art, Dutch
Art, German
Art, Indic
Art, Modern
Arts, Modern
Baselitz, Georg,
Blaue Reiter (Group of artists)
California
Circle in art
Circle in literature
Constant,
Cycles
Dance
Expressionism (Art)
Fondation Beyeler
France
Germany
Impressionism (Art)
India
Infinite in art
Intellectual life
Kandinsky, Wassily,
Light art
Light in art
Malani, Nalini,
Male artists
Marc, Franz,
Minimal art
Monet, Claude,
New York (State)--New York
Painting
Painting, French
Painting, German
Painting, Modern
Performance art
Photography, Artistic
Repetition (Aesthetics)
Richter, Gerhard,
Sculpture, American
Site-specific installations (Art)
Sky art
Themes, motives
Tillmans, Wolfgang,
Time in art
Turrell, James
United States
Video art
Visionary architecture in art
Women artists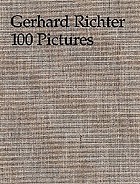 Covers
Alternative Names
Verlag Gerd Hatje
Cantz-Verlag, Hatje-

Hatje-Cantz

Hatje Cantz Verlag

Hatje Cantz Verlag GmbH

Hatje Cantz Verlag GmbH & Co. KG

Languages