Clays Ltd
Most widely held works by Clays Ltd
Harry Potter and the Order of the Phoenix
by
J. K Rowling
( Book )
1 edition published in
2003
in
English
and held by 435 WorldCat member libraries worldwide
When the government of the magic world and authorities at Hogwarts School of Witchcraft and Wizardry refuse to believe in the growing threat of a freshly revived Lord Voldemort, fifteen-year-old Harry Potter finds support from his loyal friends in facing the evil wizard and other new terrors
Beowulf : a new verse translation
by
Seamus Heaney
( Book )
1 edition published in
1999
in
English
and held by 352 WorldCat member libraries worldwide
"Composed towards the end of the first millennium of our era, the Anglo-Saxon poem Beowulf is one of the great Northern epics and a classic of European literature. It is a tale of its hero's triumphs as a young warrior and his fated death as a defender of his people." "In his new translation, Seamus Heaney has produced a work that is both true, line by line, to the original poem, and an expression, in its language and music, of something fundamental to his own creative gift." "The poem is about encountering the monstrous, defeating it, being exhausted by it and then having to live on, physically and psychically exposed, in that exhausted aftermath."
Buffalo soldier
by
Tanya Landman
( Book )
2 editions published in
2014
in
English
and held by 323 WorldCat member libraries worldwide
"What kind of a girl steals the clothes from a dead man's back and runs off to join the army? A desperate one. That's who. At the end of the American Civil War, Charley - a young African-American slave from the deep south - is ostensibly freed. But then her adopted mother is raped and lynched at the hands of a mob and Charley is left alone. In a terrifyingly lawless land, where the colour of a person's skin can bring violent death, Charley disguises herself as a man and joins the army. Soon she's being sent to the prairies to fight a whole new war against the 'savage Indians'. Trapped in a world of injustice and inequality, it's only when Charley is posted to Apache territory that she begins to learn what it is to be truly free"--Publishers website http://www.walker.co.uk
Seeing things
by
Seamus Heaney
( Book )
2 editions published in
1991
in
English
and held by 320 WorldCat member libraries worldwide
Collection of poems whose themes deal with memories, textures, and sensations of the world
Opened ground : selected poems, 1966-1996
by
Seamus Heaney
( Book )
2 editions published in
1998
in
English
and held by 232 WorldCat member libraries worldwide
"Poems 1966-1996 comes as close to being a 'Collected Poems' as its author cares to make it. It replaces his New Selected Poems 1966- 1987, giving a fuller selection from each of the volumes represented there and adding large parts of those that have appeared since, together with examples of his work as a translator. The book concludes with 'Crediting Poetry', the speech with which Seamus Heaney accepted the 1995 Nobel Peace Prize in Literature, awarded to him, in the words of the Sweedish Academy of letters, for his 'works of lyrical beauty and ethical depth'."
The redress of poetry
by
Seamus Heaney
( Book )
1 edition published in
1995
in
English
and held by 201 WorldCat member libraries worldwide
"These lectures were delivered by Seamus Heaney while he was Professor of Poetry at Oxford University. In the first of them, Heaney discusses and celebrates poetry's special ability to redress spiritual balance and to function as a counterweight to hostile and oppressive forces in the world. He proceeds to explore how this 'redress' manifests itself in a diverse range of poems and poets, including Christopher Marlowe's 'Hero and Leander', 'The Midnight Court' by the eighteenth-century Irish poet Brian Merriman, John Clare's vernacular writing and Oscar Wilde's 'The Ballad of Reading Gaol'. Several twentieth-century poets are also discussed - W.B. Yeats, Dylan Thomas, Elizabeth Bishop and others - and the whole book constitutes a vivid proof of the claim that 'poetry is strong enough to help'."
Her body & other parties
by
CARMEN MARIA MACHADO
( Book )
1 edition published in
2018
in
English
and held by 69 WorldCat member libraries worldwide
"In Her Body and Other Parties, Carmen Maria Machado blithely demolishes the arbitrary borders between psychological realism and science fiction, comedy and horror, fantasy and fabulism. While her work has earned her comparisons to Karen Russell and Kelly Link, she has a voice that is all her own. In this electric and provocative debut, Machado bends genre to shape startling narratives that map the realities of women's lives and the violence visited upon their bodies. A wife refuses her husband's entreaties to remove the green ribbon from around her neck. A woman recounts her sexual encounters as a plague slowly consumes humanity. A salesclerk in a mall makes a horrifying discovery within the seams of the store's prom dresses. One woman's surgery-induced weight loss results in an unwanted houseguest. And in the bravura novella "Especially Heinous," Machado reimagines every episode of Law & Order: Special Victims Unit, a show we naïvely assumed had shown it all, generating a phantasmagoric police procedural full of doppelgängers, ghosts, and girls with bells for eyes. Earthy and otherworldly, antic and sexy, queer and caustic, comic and deadly serious, Her Body and Other Parties swings from horrific violence to the most exquisite sentiment. In their explosive originality, these stories enlarge the possibilities of contemporary fiction."--Publisher's description
The crazy shoe shuffle
by
Gillian Cross
( Book )
1 edition published in
1995
in
English
and held by 58 WorldCat member libraries worldwide
Lee is having a perfectly awful day. First his soccer ball is taken away from him, next he makes his favorite teacher cross and, to top it all off, he is forced to eat a disgusting school lunch. On the way home, his luck changes courtesy of a mysterious woman. His teachers suddenly become kids again, and very strange things start to happen
Goldfinger
by
Ian Fleming
( Book )
1 edition published in
2002
in
English
and held by 50 WorldCat member libraries worldwide
Bond is charged by both the Bank of England and MI5 to discover the intentions of Auric Goldfinger, the wealthiest man in the country, a well-known crook, and a suspected mass murderer
Bluets
by
Maggie Nelson
( Book )
1 edition published in
2017
in
English
and held by 42 WorldCat member libraries worldwide
"Winds its way through depression, divinity, alcohol, and desire, visiting along the way with famous blue figures, including Joni Mitchell, Billie Holiday, Yves Klein, Leonard Cohen and Andy Warhol. While its narrator sets out to construct a sort of 'pillow book' about her lifelong obsession with the colour blue, she ends up facing down both the painful end of an affair and the grievous injury of a dear friend. The combination produces a raw, cerebral work devoted to the inextricability of pleasure and pain, and to the question of what role, if any, aesthetic beauty can play in times of great heartache or grief. Much like Roland Barthes's A Lover's Discourse, Bluets has passed between lovers in the ecstasy of new love, and been pressed into the hands of the heartbroken. Visceral, learned, and acutely lucid, Bluets is a slim feat of literary innovation and grace, never before published in the UK"--
more
fewer
Audience Level
0

1
Kids
General
Special
Audience level: 0.36 (from 0.19 for Beowulf : ... to 0.86 for Das Leben ...)
Related Identities
Associated Subjects
Adventure stories, English
Alice's adventures in Wonderland (Carroll, Lewis)
Alice--(Fictitious character from Carroll)
American poetry
Appearance (Philosophy)
Beowulf,--King of the Geats
Boarding schools
Bond, James--(Fictitious character)
Children's stories
Children's stories, English
Conduct of life
Dragons
Dumbledore, Albus--(Fictitious character)
England
England--Kent
England--London
English poetry
English poetry--Irish authors
Epic poetry, English (Old)
Fantasy
Fantasy fiction
Fantasy fiction, English
Future life
Gold smuggling
Granger, Hermione--(Fictitious character)
Great Britain
Grendel--(Monster)
Heaney, Seamus,
Hedonism
Heroes
Hogwarts School of Witchcraft and Wizardry (Imaginary organization)
Intelligence officers
Intelligence service
Ireland
Ireland--Ulster
Magic
Monsters
Northern Ireland
Paranormal fiction
Poets, Irish
Portraits
Potter, Harry--(Fictitious character)
Scandinavia
Schools
Snape, Severus (Fictitious character)
Soul
Through the looking-glass (Carroll, Lewis)
Weasley, Ron--(Fictitious character)
Wizards
Youthfulness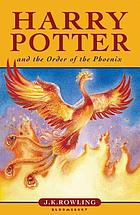 Covers
Languages