Young, Judy (Judy Young Bews)
Most widely held works by Judy Young
Leaving
by
Karen Kingsbury
( Recording )
17 editions published between
2011
and 2014 in
English
and
Undetermined
and held by 744 WorldCat member libraries worldwide
When offered the chance to audition for a Broadway musical in New York City. Bailey Flanigan is unable to pass up what she considers an opportunity of a lifetime. However, her boyfriend Cody is staying behind in Indiana to be close to his mother. Now in a big city all by herself, Bailey must embark on the latest chapter in her young life
Learning
by
Karen Kingsbury
( Recording )
12 editions published between
2011
and 2016 in
English
and held by 638 WorldCat member libraries worldwide
Bailey is slowly inching toward her dream of becoming an actress while Cody coaches and mentors a high school football team. However, they are slowly drifting apart, and when Cody's past catches up to him, he is forced to reach out to others for help
Loving
by
Karen Kingsbury
( Recording )
7 editions published between
2011
and 2017 in
English
and held by 435 WorldCat member libraries worldwide
In the fourth and final chapter in the Bailey Flanigan Series, Bailey is planning her dream wedding to Brandon Paul in Los Angeles. But doubts are wracking Bailey's mind. Did she make the right choice in choosing Brandon? Or should she return home to Bloomington, Indiana and be with Cody Coleman, her first love?
Children of the fleet
by
Orson Scott Card
( Recording )
3 editions published in
2017
in
English
and held by 344 WorldCat member libraries worldwide
Dabeet Ochoa is a very smart kid. He's top of his class in every school, but he doesn't think he has a chance at Fleet School, because he has no connections to the Fleet. But then Colonel Graff arrives at his school for an interview, and everything changes
Longing
by
KAREN KINGSBURY
( Recording )
7 editions published between
2011
and 2014 in
English
and held by 313 WorldCat member libraries worldwide
Longing, book three in the Bailey Flanigan Series, picks up where Learning ended. After a long and lonely silence from Cody Coleman, Bailey Flanigan becomes closer to her one-time Hollywood co-star, Brandon Paul. Nights on the town in New York City and long talks on the balcony of Brandon's Malibu Beach home make Bailey dizzy with new feelings and cause her to wonder if her days with Cody are over forever. Meanwhile, Cody's work coaching a small-town football team has brought him and his players national attention. In the midst of the celebration and success, Cody finds himself much closer to a woman who seems to better understand him and his new life. Even so, never does much time go by without Bailey and Cody experiencing deep feelings of longing for each other, longing both for the past and for answers before they can move forward. Will an unexpected loss be the turning point for Cody? Will Cody and Bailey find a way back together again for the first time in more than a year? And if they do, will their brief time together be enough to help them remember all they've been longing for?
Pathfinder
by
Orson Scott Card
( Recording )
7 editions published between
2010
and 2015 in
English
and held by 301 WorldCat member libraries worldwide
Rigg is a teenager who possesses a secret talent that allows him to see the paths of people's pasts. Rigg's only confidant is his father, whose sudden death leaves Rigg completely alone, aside from a sister he's never met. But a chance encounter with Umbo, another teen with a special talent, reveals a startling new aspect to Rigg's abilities, compelling him to reevaluate everything he's every known
The immortality factor
by
Ben Bova
( )
11 editions published in
2011
in
English
and held by 168 WorldCat member libraries worldwide
In this provocative, gripping, and startling novel, bestselling author Ben Bova delivers a knockout read with his trademark blend of cutting-edge science and unrelenting suspense. Some see stem-cell research as mankind's greatest scientific breakthrough; others, a blasphemous attempt to play God. Suddenly, the possibility of immortality exists. Two brothers, both doctors, stand on opposite sides of the controversy. To Arthur Marshak, his work is a momentous gift to humanity. To Jesse Marshak, it is a curse. And between them stands a beautiful, remarkable woman that both brothers will do anything to save. Somehow, before it's too late, Arthur and Jesse must bridge the gap that divides them ... on an issue that could mean nothing less than life or death for millions
Beggars ride
by
Nancy Kress
( )
7 editions published in
2009
in
English
and held by 138 WorldCat member libraries worldwide
The dangers of over-reliance on technology. In the 22nd Century people can receive an expensive injection to stay healthy for their entire life. When the supply of injections suddenly ends, trouble breaks out as the rich see their privileged position threatened
Carbide tipped pens : seventeen tales of hard science fiction
( )
9 editions published between
2014
and 2015 in
English
and held by 78 WorldCat member libraries worldwide
Seventeen hard science fiction tales by today's top authors Hard science fiction is the literature of change, rigorously examining the impact-both beneficial and dangerous-of science and technology on humanity, the future, and the cosmos. As science advances, expanding our knowledge of the universe, astounding new frontiers in storytelling open up as well. In Carbide Tipped Pens, over a dozen of today's most creative imaginations explore these frontiers, carrying on the grand tradition of such legendary masters as Isaac Asimov, Robert Heinlein, and John W. Campbell, while bringing hard science fiction into the twenty-first century by extrapolating from the latest scientific developments and discoveries. Ranging from ancient China to the outer reaches of the solar system, this outstanding collection of original stories, written by an international roster of authors, finds wonder, terror, and gripping human drama in topics as diverse as space exploration, artificial intelligence, biotechnology, climate change, alternate history, the search for extraterrestrial intelligence, interplanetary war, and even the future of baseball. From tattoos that treat allergies to hazardous missions to Mars and beyond, from the end of the world to the farthest limits of human invention, Carbide Tipped Pens turns startling new ideas into state-of-the art science fiction. This collection includes stories by Ben Bova, Gregory Benford, Robert Reed, Aliette de Bodard, Jack McDevitt, Howard Hendrix, Daniel H. Wilson, and many others!
Sophie's first dance
by
Nancy N Rue
( )
7 editions published between
2011
and 2013 in
English
and held by 57 WorldCat member libraries worldwide
The Corn Flakes are in a tizzy about the end-of-school dance-they might actually have to deal with the Fruit Loops (boys), and that's causing them all kinds of friction. Will the Flakes break up, or can Sophie direct a happy ending?
more
fewer
Audience Level
0

1
Kids
General
Special
Audience level: 0.24 (from 0.16 for Learning / ... to 0.52 for Sophie ste ...)
Related Identities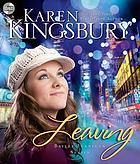 Covers
Alternative Names
Languages