Simó Perales, Victoria
Most widely held works by Victoria Simó Perales
Maneras de amar : la nueva ciencia del apego adulto y como puede ayudarte a encontrar el amor, y conservarlo
by
Amir Levine
( Book )
2 editions published between
2011
and 2016 in
Spanish
and held by 75 WorldCat member libraries worldwide
Is there a science to love? In this groundbreaking book, psychiatrist and neuroscientist Amir Levine and psychologist Rachel S. F. Heller reveal how an understanding of attachment theory-the most advanced relationship science in existence today-can help us find and sustain love. Attachment theory forms the basis for many bestselling books on the parent/child relationship, but there has yet to be an accessible guide to what this fascinating science has to tell us about adult romantic relationships-until now. Attachment theory owes its inception to British psychologist and psychoanalyst John Bowlby, who in the 1950s examined the tremendous impact that our early relationships with our parents or caregivers has on the people we become. Also central to attachment theory is the discovery that our need to be in a close relationship with one or more individuals is embedded in our genes. In Attached , Levine and Heller trace how these evolutionary influences continue to shape who we are in our relationships today. According to attachment theory, every person behaves in relationships in one of three distinct ways: *ANXIOUS people are often preoccupied with their relationships and tend to worry about their partner's ability to love them back. *AVOIDANT people equate intimacy with a loss of independence and constantly try to minimize closeness. *SECURE people feel comfortable with intimacy and are usually warm and loving. Attached guides readers in determining what attachment style they and their mate (or potential mates) follow. It also offers readers a wealth of advice on how to navigate their relationships more wisely given their attachment style and that of their partner. An insightful look at the science behind love, Attached offers readers a road map for building stronger, more fulfilling connections
Simon vs. the Homo Sapiens agenda
by
Becky Albertalli
( Book )
5 editions published between
2016
and 2018 in
Spanish
and held by 73 WorldCat member libraries worldwide
"Simon Spier es un adolescente de 16 años que aun no revela su homosexualidad, y prefiere guardarse todo el drama para el musical de la secundaria. Pero cuando uno de sus correos privados cae en las manos equivocadas, el gran secreto se encuentra en riesgo. Ahora, Simon esta siendo chantajeado: si no le ayuda al payaso de la clase a conseguir la chica que le gusta, su secreto sera revelado. Y algo peor: se encuentra en riesgo la privacidad de Blue, el alias del chico con el que ha estado hablando."--Amazon
Amulet keepers
by
Michael Northrop
( Book )
2 editions published in
2016
in
Spanish
and held by 44 WorldCat member libraries worldwide
"El segundo libro es una nueva aventura epica. Un antiguo mal se ha desatado. Las momias se estan despertando. Nueva York esta lleno de escorpiones ... Y, ahora, Alex y su mejor amigo Ren debe dirigirse a Londres, donde una lluvia de sangre esta vertiendo desde el cielo. Podran detener a estos muertos vivientes de destruir la ciudad?"--Amazon
Valley of Kings
by
Michael Northrop
( Book )
2 editions published in
2016
in
Spanish
and held by 41 WorldCat member libraries worldwide
Si Alex y Ren van a detener los caminantes de la muerte, saben que tienen que encontrar los poderosos hechizos perdidos. Asi que se dirigen al Valle de los Reyes en el desierto de Egipto - donde descubren que Egipto esta al punto de la locura. Voces en el aire susurran secretos oscuros y destellos de luz queman el cielo nocturno. Pero la busqueda de los hechizos sigue siendo saboteada. Cada paso que dan, ellos estan mas cerca de su rastro. No hay donde esconderse. Sera que alguien esta filtrando los secretos?
Hold me tight : seven conversations for a lifetime of love
by
Susan M Johnson
( Book )
3 editions published between
2008
and 2012 in
Spanish
and held by 36 WorldCat member libraries worldwide
Introduces the author's Emotionally Focused Therapy technique, explaining how to assist couples by treating their relationship as a love-based, attachment bond that can be healed through a reestablishment of safe emotional connections
Sobrenatural : gente corriente haciendo cosas extraordinarias
by
Joe Dispenza
( Book )
1 edition published in
2018
in
Spanish
and held by 25 WorldCat member libraries worldwide
Tu realidad ya nunca volverá a ser la misma. Entra en el universo cuántico, donde nada es imposible... ¿Sabías que posees a la capacidad de transformar tu biología y protagonizar una profunda sanación a todos los niveles? ¿Que puedes escribir un futuro a medida de tus sueños y manifestarlo en tu vida? ¿Que estás neurológicamente equipado para vivir experiencias místicas y transcendentes, alterar el mismísimo tejido del tiempo y asomarte a otras dimensiones... mediante el poder de la atención? Combinando radicales descubrimientos en disciplinas como la neurociencia, la epigenética o la física de partículas con novedosas técnicas basadas en el mindfulness y la meditación, Joe Dispenza presenta un revolucionario programa, fruto de años de investigación, para mostrarte el camino más directo al campo cuántico de la posibilidad. Para experimentar, en suma, tu naturaleza sobrenatural
The stone warriors
by
Michael Northrop
( Book )
2 editions published in
2017
in
Spanish
and held by 24 WorldCat member libraries worldwide
En una carrera contrarreloj, los Guardianes del Amuleto regresan a Egipto en busca de la madre de Álex y los Conjuros Perdidos. En su desesperada misión, Álex y Ren se topan con una nueva amenaza: los siniestros colosos. Cerrar el portal del reino de los muertos es más urgente que nunca, pero las dudas crecen a medida que los Guardianes se acercan a su objetivo. ¿Qué será de Álex, si recuperan los Conjuros y las puertas al Otro Mundo se cierran definitivamente?
Code name Verity
by
Elizabeth Wein
( )
6 editions published in
2013
in
Spanish
and held by 21 WorldCat member libraries worldwide
Entre las filas de las RAF hubo mujeres piloto y mujeres espía. No abundaban, pero existían. Trabajaban, luchaban y sufrían con tanto ardor como los hombres. Esta es la historia de Queenie y Maddie dos luchadoras contra la Alemania nazi
Atención plena : el poder de la concentración
by
Winifred Gallagher
( Book )
2 editions published in
2010
in
Spanish
and held by 20 WorldCat member libraries worldwide
La calidad de la vida no depende de la fortuna, la inteligencia o la belleza; ni siquiera de las cosas que nos pasan. La experiencia vital está definida por aquello a lo que elegimos estar atentos. Apoyándose en los últimos descubrimientos en neurociencia, la escritora Winifred Gallagher realiza una investigación apasionante sobre el papel de la atención a la hora de definir la conducta, la experiencia y la identidad humanas. Página a página, ofrece las herramientas necesarias para convertir una atención involuntaria e inconsciente en otra consciente y enfocada, capaz de crear el tipo de experiencias que querríamos tener y convertirnos en la persona que desearíamos ser
Wildwood
by
Colin Meloy
( Book )
4 editions published between
2012
and 2013 in
Spanish
and held by 14 WorldCat member libraries worldwide
When her baby brother is kidnapped by crows, seventh-grader Prue McKeel ventures into the forbidden Impassable Wilderness--a dangerous and magical forest at the edge of Portland, Oregon--and soon finds herself involved in a war among the various inhabitants
Bringing out the best in yourself at work : how to use the Enneagram system for success
by
Ginger Lapid-Bogda
( Book )
2 editions published in
2006
in
Spanish
and held by 8 WorldCat member libraries worldwide
A proven system for improving your own work and for working better in a team used by such organizations as the Walt Disney Company, Cisco Systems, the Federal Reserve Bank, and the CIA, the Enneagram is a proven psychological system based on nine number types that helps people achieve self-awareness and develop strategic approaches to interpersonal interactions. In Bringing Out the Best in Yourself at Work, Enneagram teacher and business consultant Ginger Lapid-Bodga shows professionals how to apply this popular tool to their work as a way to improve their productivity and help them build positive relationships among coworkers. This practical guide explains how to use the Enneagram to: provide constructive feedback, prevent and resolve conflict, bring out their strongest leadership skills, discover methods for developing in weaker areas, coach others successfully
more
fewer
Audience Level
0

1
Kids
General
Special
Audience level: 0.26 (from 0.14 for Code name ... to 0.50 for Atención ...)
Related Identities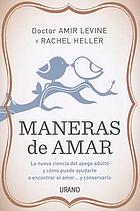 Covers
Alternative Names
Languages