Museo d'arte della Svizzera italiana
Overview
| | |
| --- | --- |
| Works: | 86 works in 204 publications in 5 languages and 1,550 library holdings |
| Genres: | Exhibition catalogs History Criticism, interpretation, etc Illustrated works Catalogs Art |
| Roles: | his, isb, Organizer of meeting, Editor, Other, 475, sht |
| Classifications: | TR647, 709 |
Most widely held works by Museo d'arte della Svizzera italiana
Meret Oppenheim : works in dialogue from Max Ernst to Mona Hatoum
by
Meret Oppenheim
( Book )
9 editions published in
2017
in
English
and
Italian
and held by 150 WorldCat member libraries worldwide
Museo d'arte della Svizzera italiana presents the exhibition 'Works in dialogue from Max Ernst to Mona Hatoum', dedicated to one of the most famous artists of the twentieth century, shown here alongside major exponents of the Dada and Surrealist movements as well figures of importance on the contemporary art scene. The works exhibited reveal the close-knit relationships between Meret and the older and often already established artists of that day and age; most importantly, however, they underscore the independence of this artist, who was close to Surrealism not because she wished to emulate it, but because she saw in Breton's movement the expression of a sensibility that was similar to her own:'It is not I who looked for the Surrealists, it is they who found me'. The exhibition thus releases Meret Oppenheim from the image of muse and model that has often unfairly obscured her work in the past
On the paths of enlightenment : the myth of India in Western culture, 1808-2017
( Book )
5 editions published in
2017
in
English
and held by 127 WorldCat member libraries worldwide
"With the publication of 'On the Language and Wisdom of India' by Friedrich Schlegel in 1808 there emerged in the West a new and increased curiosity for India and its extraordinary civilization. Starting out from the reflections regarding Hinduism and Buddhism by Schopenhauer, in turn followed in the first decades of the 20th century by the literary works fo Hermann Hesse and the anthropological analyses by Carl Gustav Jung, with its thousand-years-old traditions and its spirituality India seduced a multitude of western intellectuals and artists who in this country identified one of the most important cradles of human civilization. During the last two centuries this gave rise to the creation of that myth of India which captured the imagination of the international young generations of the 1960s and 1970s. This volume retraces the history of this Indian fascination on the part of the western world by way of an extensive iconographic compilation and numerous contributions by various authors who examine the manifold spheres in which this fascination expressed itself in ranging from art to literature, music, religion, the history of customs and psychology. The result is a very singular itinerary covering the last two centuries of western culture in which among the many others involved we can find Schopenhauer, Kipling, Salgari, Redon, Gustave Moreau, Mata Hari, Kirchner, Hesse, Jung, Cartier-Bresson, Le Corbusier, Ginsberg, Pasolini, Sottsass, The Beatles, Rauschenberg, Luigi Ontani and Francesco Clemente."
Alexander Rodchenko
by
Aleksandr M Rodčenko
( Book )
8 editions published in
2016
in
English
and
Italian
and held by 117 WorldCat member libraries worldwide
A leading representative of the Russian avant-garde, Alexander Rodchenko (1891-1956) revolutionized the world of graphic art, design and photography. The over 250 illustrations featured in this volume allow the reader to grasp the full force of this innovator and to appreciate the charisma he exerted on fellow artists as much as on the men of letters, directors and intellectuals who shared his path. Whether it is the photomontages he created for Vladimir Mayakovsky's poem Pro Eto (About That), the covers designed for the magazine Novy LEF (New LEF) - a veritable point of reference for the revolutionary intelligentsia - or cinema posters and book illustrations, Rodchenko's works bear witness to his many collaborations and friendships, evoking not just the image of a brilliantly creative personality but a unique phase in twentieth-century history. The remarkable photographic portraits by the artist, his pictures of urban landscapes and architectures, as well as his photo-reportages in factories and building sites bring back both the faces and spirit of an age of great hopes and equally great contradictions. To this day, the style of Rodchenko the photographer, marked by unusual perspectives, sharp angles and diagonals, stands as the purest witness not just to the talent of an artist but to his eagerness to modernise art and the world at large. Complementing the volume are contributions by Olga Sviblova, the director of the House of Photography / Multimedia Art Museum of Moscow, by the grandson of the artist and leading scholar of his work Alexander Lavrentiev, in addition to writings and testimonies by Rodchenko himself and his daughter Varvara. - Exhibition: LAC Lugano Arte e Cultura, Lugano, Switzerland (27.02.-08.05.2016)
Signac : reflections on water
by
Paul Signac
( Book )
5 editions published in
2016
in
English
and held by 104 WorldCat member libraries worldwide
Through a selection of over 140 works, this catalog offers a first approach to Paul Signac's color harmonies along with an invitation to travel. Paul Signac's career as a painter in love with color was just as intense as it was varied. Starting from one of the largest private collections of the artist's works, this publication illustrates his creative journey from his early impressionist paintings until his final watercolors from the Ports de France series, also including the heroic years of neo-impressionism, the splendor of Saint-Tropez, and the shimmering images of Venice, Rotterdam, and Constantinople. The virtuosity of the neo-impressionist master is also reflected in the diverse techniques he used: the ardor of Signac's impressionist debut is set off against the limpid polychromies of the divisionist paintings, the daring Japonisme of his watercolors contrasts with the freedom of the sheets painted en plein air, while his large Indian ink studies reveal the secrets of calm compositions, contemplated at length in his studio. Exhibition: Fondazione Museo d'arte della Svizzera Italiana, Lugano, Italy (04.09.2016 - 08.01.2017)
Magritte : life line
by
René Magritte
( Book )
5 editions published in
2018
in
English
and held by 96 WorldCat member libraries worldwide
The book presents about seventy paintings, gouaches and drawings by René Magritte and includes interesting studies by international researchers such as Julie Waseige and Xavier Canonne both on the artist's poetics and art evolution. The volume's starting point is Magritte's lecture at the Royal Musée des Beaux-Arts in Antwerp held on 20 November 1938, today known as "La Ligne de vie" (Lifeline): it was through a series of examples that Magritte outlined the genesis of his art, endeavoring to define thirteen years of Surrealist painting. Yet, he refused to explain his works. This conference was one of the rare occasions in which the artist opened up to the public, clarifying his beginnings and the evolution of his painting until 1938, the period now recognized as the most representative of his entire career.0The book includes Magritte's masterpieces before and after this date, when their diffusion and notoriety became international. It contains his most famous paintings but also documents, book catalogs, musical scores and many photographs by Magritte himself and his fellow artists, along with screenshots of his films so as to give a broad overview on his entire artistic experience.00Exhibition: Masi Museo d'Arte della Svizzera Italiana, Lugano, Switzerland (16.09.2018-06.01.2019) / Amos Rex, Helsinki, Finland (07.02.-19.05.2019)
Orizzonte Nord-Sud : protagonisti dell'arte europea ai due versanti delle Alpi, 1840-1960
by
Marco Franciolli
( Book )
8 editions published in
2015
in
Italian
and held by 84 WorldCat member libraries worldwide
La prima mostra inaugurale del LAC Lugano Arte e Cultura propone un viaggio attraverso le opere di numerosi protagonisti dell'arte a nord del Gottardo e nel "paese dove fioriscono i limoni": da Böcklin a de Chirico, da Hodler a Wildt, da Anker a Morandi, da Segantini a Medardo Rosso per giungere, attraverso esponenti del dadaismo e futurismo a due maestri del Novecento come Fontana e Giacometti. Orizzonte Nord-Sud documenta un arco cronologico che va da metà Ottocento a metà Novecento, offrendo l'opportunità di mettere a confronto visioni del mondo maturate in contesti culturali e geografici lontani tra loro, cogliendo le differenze, ma soprattutto le affinità che legano esperienze tradizionalmente considerate distanti
Masterworks of modern photography, 1900-1940 : the Thomas Walther collection at the Museum of Modern Art, New York
by
Sarah Hermanson Meister
( Book )
4 editions published in
2021
in
English
and held by 75 WorldCat member libraries worldwide
The fecundity of the photographic medium between the first and second world wars can be attributed to the circulation of people, of ideas, of images, and of objects that was a hallmark of that era in Europe and the United States. Voluntary and involuntary migration, publications distributed and read on both sides of the Atlantic, and exhibitions that brought artistic achievements into dialogue with one another all contributed to a period of innovation that was a creative peak both in the history of photography and in the field of arts and letters. The Thomas Walther Collection at The Museum of Modern Art captures the spirit of this moment
Balthasar Burkhard
by
Balthasar Burkhard
( Book )
3 editions published in
2018
in
English
and held by 64 WorldCat member libraries worldwide
This book presents the many facets of photographer Balthasar Burkhard (1944-2010), showing his self-invention as an artist and tracing the trajectory of the medium of photography in the later half of the twentieth century. Burkhard's work combines a sensitive understanding of the body as sculpture and the photographic image as a canvas, making him one of the pioneers in translating photography as a monumental tableau into contemporary art. This comprehensive book coalesces Burkhard's early role as a chronicler of the contemporary art of his time, especially as the main photographer for Swiss curator Harald Szeemann, his conceptual redefinition of photography together with other artists, and finally his emancipation as a photo artist. It accompanies a major retrospective organized by Museum Folkwang in Essen, Fotomuseum Winterthur and Fotostiftung Schweiz, the Museo d'arte della Svizzerra italiana in Lugano and the Balthasar Burkhard Estate in Bern. Exhibition: Museum Folkwang, Essen, Germany (20.10.2017- 14.01.2018) / Fotomuseum Winterthur und Fotostiftung Schweiz, Winterthur, Switzerland (11.02. - 21.04.2018) / Museo d'arte della Svizzera italiana, Lugano, Switzerland (09.06. - 02.09.2018)
Julian Charrière : towards no earthly pole
by
Julian Charrière
( Book )
7 editions published in
2020
in
English
and
German
and held by 39 WorldCat member libraries worldwide
I remember one stormy night crossing the Drake Passage toward Anctartica with Dehlia, on board the scientific vessel Akademik Sergey Vanilov. We were on the upper deck drinking some strong coffee and looking at the instruments on the bridge [. . .]. And then, at all once, a colossal iceberg broke out of the darkness in the beam of light, just for a brief instant. It was as if it was suspended in time before disappearing again into obscurity.? ?Julian Charrière Ever since his artistic beginnings, the Romandy-born artist Julian Charrière has been exploring changing nature and the role humans play in it. In the cinematic work Towards No Earthly Pole, he combines different ice landscapes of our planet into a sensual, poetic universe. The work relates to the current climate crisis through subjective engagement with the particular topography of glacial landscapes and the historical figure of the artist as adventurer, investigator, and explorer. To realize the film, Charrière traveled with his team to some of the most inhospitable areas on Earth. He had already visited hard-to-access terrain for earlier projects?climbing the Indonesian volcano Tambora, or entering the restricted zones of nuclear test sites. All these places have in common a powerful historical, cultural, and geographic symbolism. In his photographs, videos, and objects?exhibited at MASI Lugano, Aargauer Kunsthaus, and the Dallas Museum of Art, and proposed in this eponymous publication?the artist questions received notions and images regarding certain regions and ?nature? more broadly. Such preconceptions are often misleading, especially in the case of places that are difficult to reach and known to us only from pictures.00Exhibition: MASI Lugano, Lugano, Switzerland (27.10.2019-15.03.2020) / Aargauer Kunsthaus, Aarau, Switzerland (06.09.2020-03.01.2021) / Dallas Museum of Art, Dallas, USA (02.05-08.08.2021)
more
fewer
Audience Level
0

1
General
Special
Audience level: 0.75 (from 0.62 for Masterwork ... to 0.93 for Marisa Mer ...)
Related Identities
Associated Subjects
Antarctic Ocean--Drake Passage
Art
Art, Italian
Art, Modern
Art, Swiss
Artists
Avant-garde (Aesthetics)
Belgium
Black-and-white photography
Burkhard, Balthasar
Calderara, Antonio,
Charrière, Julian,
Civilization
Civilization, Western--Indic influences
Europe
France--Paris
Gauguin, Paul,
Gertsch, Franz
Glaciers
Gottfried-Keller-Stiftung
Great Britain
India
Magritte, René,
McCall, Anthony
Merz, Marisa
Modernism (Art)
Musée Picasso (Paris, France)
Museum of Modern Art (New York, N.Y.)
New York (State)--New York
Oppenheim, Meret,
Orientalism
Painting, Belgian
Painting, French
Pericle, Luigi,
Photograph collections
Photography
Photography, Artistic
Photomontage
Picasso, Pablo,
Projection art
Rodchenko, Aleksandr Mikhaĭlovich,
Signac, Paul,
Site-specific installations (Art)
Soviet Union
Surrealism
Switzerland
Switzerland--Lugano
United States
Walther, Thomas
Water in art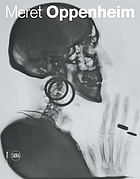 Covers
Alternative Names
Museo cantonale d'arte (Lugano, Switzerland)
Museo d'arte (Lugano, Switzerland)
Lugano (Suisse)

MASI

MASI Lugano

MASI (Lugano, Suisse)

MASILugano.

Museo d'arte della Svizzera italiana

Languages