Hassett, Kevin A.
Most widely held works by Kevin A Hassett
Dow 36,000
by
James K Glassman
( Book )
8 editions published between
1999
and 2000 in
English
and held by 516 WorldCat member libraries worldwide
Describes the Dow's upward trend, why stocks can be less risky than bonds, and how to build a portfolio based on that knowledge
Tax policy and investment
by
Kevin A Hassett
( Book )
15 editions published between
1996
and 1999 in
English
and held by 277 WorldCat member libraries worldwide
This book studies topics relating to fundamental tax reform. The topics include, among others, the effects of taxation on household saving, the effects of reducing taxes on individuals' work effort, issues in the taxation of financial services, and international issues in consumption taxation
Transition costs of fundamental tax reform
by
Kevin A Hassett
( Book )
4 editions published in
2001
in
English
and held by 242 WorldCat member libraries worldwide
Transition costs surround debates over fundamental tax reform. Calculations of transition costs have followed the setup pioneered by Alan Auerbach and Larry Kotlikoff. In this volume, the authors focus on the most critical transition issues from the political perspective
Bubbleology : the new science of stock market winners and losers
by
Kevin A Hassett
( Book )
12 editions published in
2002
in
English
and held by 135 WorldCat member libraries worldwide
There are only two types of stocks: those safe from bubbles and those that are not. This is a fact of investing many discovered as they saw their fabulous gains whittled away by the extreme calamity of the Internet sector. But what about the future' Is there a way for investors to capture the enormous potential for profit that exists at the frontier of the economy, the place where innovation and genius operate, without placing their fortunes in jeopardy' Is there a way to evaluate price increases'and declines'and identify whether they are happening for good or bad reasons' Bubbleology makes it possible to separate the winners from the losers. It is a brilliant, practical, and original analysis of the stock market that bashes the conventional wisdom about bubbles, showing that such famous examples as Tulipomania were not, in fact, bubbles at all. Bubbleology shows that the traditional way of evaluating risk'equating it with volatility'is inherently flawed and incomplete. If a stock fluctuates a lot in price it is regarded as risky. If the price is stable, then it is not. What this simplistic way of thinking leaves out is the simple fact that companies trying something completely new that may fundamentally alter the economic landscape are operating at the frontier. The stock of such a company swims in a sea of ambiguity, its circumstances uncertain, since there is little to provide guidance about the future. But when nobody knows for sure what will happen, pundits tell us again about Tulipomania, the South Seas Bubble, and now the debacle of the Internet to scare investors away from potentially enormous profits. To realize those profits, however, investors have to understand the role that uncertainty and ambiguity'the absence of reliable information about future events'play in the modern stock market. Those who equate ambiguity with bubbles will miss the great opportunities of the future. Bubbleology provides a new way to observe what is really going on in the market, enabling you to understand whether a stock or a sector is suspicious'whether it is in a bubble and therefore something to be avoided. Finding bubbles requires knowing where to look and what to look for. Bubbleology will help you avoid both streaming into speculative manias and shying away from perfectly good business opportunities. It tells you why you need to avoid both pontificating pundits and overconfident stock analysts. With this unique and forward-thinking book, you can inspect suspicious stocks, accurately discern risk, and diagnose a blossoming bubble before it vanishes along with your money. From the Hardcover edition
Rethinking competitiveness
( Book )
6 editions published in
2012
in
English
and held by 131 WorldCat member libraries worldwide
"As the 2012 election season has demonstrated, few politicians can make a speech concerning economic policy without using the term "competitiveness." Yet, despite its frequent and casual use, there is little if any agreement on its meaning. Academics have been slow to embrace the term, holding a healthy skepticism toward such political utterances. The American Enterprise Institute (AEI) brought together experts from a variety of fields to discuss the issue of competitiveness and how it may influence their disciplines. This volume is composed of the nine papers that were presented at three conferences attempting to answer the question: if "competitiveness" were to have a rigorous and relevant meaning in your field, what might that be? The volume begins with a chapter outlining the arguments surrounding competitiveness and a discussion of the Tiebout model along with its application to the international stage. From there, the chapters address the subjects of competitive tax policy, education policy, immigration, innovation, health care, international trade, and measuring international competitiveness. The conclusions these papers reach enrich the debate on what competitiveness is and how policymakers should strive to support it."--Page 4 of cover
Inflation and the user cost of capital : does inflation still matter?
by
Darrel Cohen
( Book )
15 editions published between
1997
and 1999 in
English
and held by 89 WorldCat member libraries worldwide
In the late 1970s, many economists argued that the deleterious effects of inflation on the user cost of capital for U.S. firms were large. Since that time, the tax code has changed, the level of inflation has dropped significantly, and the of investment has evolved considerably. In this paper, we demonstrate that the net effect of these changes has--under reasonable assumptions--not relegated inflation to the sidelines. Indeed, we conclude that: (1) inflation, even at its relatively low current rates, continues to increase the user cost of capital significantly; (2) the marginal gain in investment in response to a percentage-point reduction in inflation is larger for lower levels of inflation; (3) the beneficial effects for steady-state consumption of lowering inflation even further than has been achieved to date would likely be significant; and (4) inflation has only a small impact on intratemporal distortion in the allocation of capital within the domestic business sector. We also show that the magnitude of the inflation effect on the user cost of capital is likely much smaller in open economies
A new measure of horizontal equity
by
Alan J Auerbach
( Book )
11 editions published in
1999
in
English
and held by 77 WorldCat member libraries worldwide
In this paper, we propose a new measure of horizontal equity that overcomes many of the shortcomings of previous proposed measures. Our starting point is the observation that a well-behaved social welfare function need not evaluate global' (vertical equity) differences in after-tax income using the same weights it applies to local' (horizontal equity) differences, even though this constraint has been applied in the past. Following work on the structure of individual preferences, we show that a social welfare function can imply different preferences toward horizontal and vertical equity. Adopting the general approach to the measurement of inequality developed by Atkinson (1970), we use such a social welfare function to derive measures of inequality that are decomposable into components naturally interpreted as indices of horizontal and vertical equity. In particular, the former index measures deviations from the fundamental principle that equals be treated equally. Finally, we apply our new measure to two tax-return data sets, evaluating the degree to which the horizontal equity of the US personal income tax has changed over time, and how horizontal equity would be altered by one version of recent proposals to do away with the so-called marriage penalty.'
Tax reforms and investment : a cross-country comparison
by
Jason G Cummins
( Book )
15 editions published between
1995
and 1996 in
English
and
Undetermined
and held by 77 WorldCat member libraries worldwide
We use firm-level panel data to explore the extent to which fixed investment responds to tax reforms in 14 OECD countries. Previous studies have often found that investment does not respond to changes in the marginal cost of investment. We identify some of the factors responsible for this finding and employ an estimation procedure that sidesteps the most important of them. In so doing, we find evidence of statistically and economically significant investment responses to tax changes in 12 of the 14 countries
more
fewer
Audience Level
0

1
Kids
General
Special
Audience level: 0.54 (from 0.25 for The magic ... to 0.73 for Tax reform ...)
Related Identities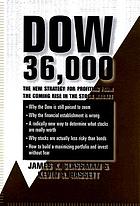 Alternative Names
Hassett, K.

Hassett, Kevin

Hassett, Kevin Alan

Kevin Hassett economista estadounidense

ケビン・ハセット

Languages
Covers