Rose, Andrew 1959-
Most widely held works by Andrew Rose
Growth and productivity in East Asia
by
Takatoshi Itō
( Book )
15 editions published between
2004
and 2009 in
English
and held by 259 WorldCat member libraries worldwide
Considering the examples of Australia and the Pacific Rim, Growth and Productivity in East Asia offers a contemporary explanation for national productivity that measures contributions not only from capital and labor, but also from economic activities and relevant changes in policy, education, and technology. Takatoshi Ito and Andrew K. Rose have organized a group of collaborators from several Asian countries, the United States, and other parts of the globe who ably balance both macroeconomic and microeconomic study with theoretical and empirical approaches. Growth and Productivity in East Asia
International trade in East Asia
by
Takatoshi Itō
( Book )
15 editions published between
1950
and 2007 in
English
and held by 247 WorldCat member libraries worldwide
"In International Trade in East Asia, a group of esteemed contributors provides a summary of empirical factors of international trade specifically as they pertain to East Asian countries such as China, Japan, Korea, and Taiwan." "Comprised of twelve fascinating studies, International Trade in East Asia highlights many of the trading practices between countries within the region as well as outside of it. While many praise the region's sophisticated production and distribution networks, the contributors here bring into focus some of the region's internal and external barriers to international trade and discuss strategies for improving productivity and fostering trade relationships. Studies on some of the factors that drive exports, the influence of research and development, the effects of foreign investment, the World Trade Organization's new dispute settlement system, and the ramifications of different types of protectionism will particularly resonate with the financial and economic communities that are trying to keep pace with this dramatically altered landscape."--Jacket
Monetary policy with very low inflation in the Pacific Rim
by NBER-East Asia Seminar on Economics
( Book )
13 editions published in
2006
in
English
and held by 246 WorldCat member libraries worldwide
"Extremely low inflation rates have moved to the forefront of monetary policy discussions. In Asia, a number of countries--most prominently Japan, but also Taiwan and China--have actually experienced deflation over the last fifteen years. Monetary Policy with Very Low Inflation in the Pacific Rim explores the factors that have contributed to these circumstances and forecasts some of the potential challenges faced by these nations, as well as some potential solutions. The editors of this volume attribute low inflation and deflation in the region to a number of recent phenomena. Some of these episodes, they argue, may be linked to rapid growth on the supply side of economies. Here, inadequate demand policy can produce what is referred to as a "liquidity trap" in which the expectation of falling prices encourages agents to defer costly purchases, thereby discouraging growth. Low inflation rates can also be traced to the presence of a "zero-lower bound" on interest rates, as well as the inflation-targeting phenomenon. Targets have been set so low, the editors argue, that in some cases a few bad shocks lead to deflation."--Publisher's website
Fiscal policy and management in East Asia
by NBER-East Asia Seminar on Economics
( Book )
14 editions published between
2007
and 2009 in
English
and held by 240 WorldCat member libraries worldwide
Managing fiscal policy - the revenues and spending of an individual nation - is among the most challenging tasks facing governments. Wealthy countries are constrained by complex regulation and taxation policies, while developing nations often face high inflation and trade taxes. In this volume, esteemed economists Takatoshi Ito and Andrew K. Rose, along with other leading experts, examine the problems and challenges facing public finance in East Asian developing countries as well as the United States and Japan. "Fiscal Policy and Management in East Asia" explores the inefficient tax systems of developing countries, the relationship between public and private sector economic behavior, and the pressing issue of future obligations that governments have undertaken to provide pensions and health care for their citizens. Featuring both overviews and analyses of the countries discussed, this book will be of value to economists and policy makers seeking to understand fiscal policy in a global context
International finance and financial crises : essays in honor of Robert P. Flood, Jr.
by
Peter Isard
( Book )
20 editions published between
1999
and 2000 in
English
and held by 224 WorldCat member libraries worldwide
This book contains the proceedings of a conference held in honor of Robert P. Flood Jr. Contributors to the conference were invited to address many of the topics that Robert Flood has explored including regime switching, speculative attacks, bubbles, stock market voloatility, macro models with nominal rigidities, dual exchange rates, target zones, and rules versus discretion in monetary policy. The results, contained in this volume, include five papers on topics in international finance
Commodity prices and markets
by
Takatoshi Itō
( Book )
11 editions published in
2011
in
English
and held by 200 WorldCat member libraries worldwide
Fluctuations of commodity prices, most notably of oil, capture considerable attention and have been tied to important economic effects, such as inflation and low rates of economic growth. Commodity Prices and Markets advances our understanding of the consequences of these fluctuations, providing both general analysis and a particular focus on the countries of the Pacific Rim. The volume addresses three distinct subjects: the difficulties in forecasting commodity prices, the effects of exogenous commodity price shocks on the domestic economy, and the relationship between price shocks and moneta
The economic consequences of demographic change in East Asia
by NBER-East Asia Seminar on Economics
( Book )
9 editions published in
2010
in
English
and held by 197 WorldCat member libraries worldwide
The reform in Asian financial sectors--especially in banking and stock markets--has been remarkable since the currency crisis of 1997-98. Bringing together authors from various East Asian and Pacific nation, this volume examines the institutional factors influencing finacial innovation, the consequences of financial development, widespread consolidation occurring through mergers and acquisitions, and the implementation of policy reform
Contagious currency crises
by
Barry J Eichengreen
( Book )
33 editions published in
1996
in
English
and held by 140 WorldCat member libraries worldwide
This paper is concerned with the fact that the incidence of speculative attacks tends to be temporally correlated; that is, currency crises appear to pass contagiously from one country to another. The paper provides a survey of the theoretical literature, and analyzes the contagious nature of currency crises empirically. Using thirty years of panel data from twenty industrialized countries, we find evidence of contagion. Contagion appears to spread more easily to countries which are closely tied by international trade linkages than to countries in similar macroeconomic circumstances
One reason countries pay their debts : renegotiation and international trade
by
Andrew Rose
( Book )
34 editions published between
2001
and 2002 in
English
and held by 130 WorldCat member libraries worldwide
This paper estimates the effect of sovereign debt renegotiation on international trade. Sovereign default may be associated with a subsequent decline in international trade either because creditors want to deter default by debtors, or because trade finance dries up after default. To estimate the effect, an empirical gravity model of bilateral trade is used, and a large panel data set covering fifty years and more than 200 trading partners. The model controls for a host of factors that influence bilateral trade flows, including the incidence of International Monetary Fund programs. Using the dates of sovereign debt renegotiations conducted through the Paris Club as a proxy measure for sovereign default, it appears that renegotiation is associated with an economically and statistically significant decline in bilateral trade between a debtor and its creditors. The decline in bilateral trade is approximately 8 percent a year and persists for about fifteen years
more
fewer
Audience Level
0

1
Kids
General
Special
Audience level: 0.36 (from 0.04 for Growth and ... to 0.77 for One reason ...)
Related Identities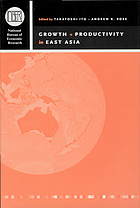 Alternative Names
Andrea Rose

Andrew Rose Canadees econoom

Andrew Rose Canadian economist

Andrew Rose economista canadiense

Andrew Rose kanadisch-US-amerikanischer Wirtschaftswissenschaftler

Rose, A. K. 1959-

Rose, Andrew.

Rose, Andrew 1959-

Rose Andrew K.

Rose, Andrew K. 1959-

Rose, Andrew Kenan 1959-

Rose, Andrews K. 1959-

Эндрю Роуз

Languages
Covers